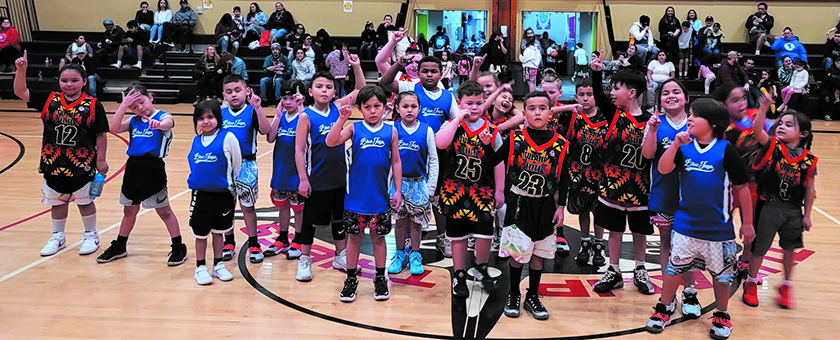 By Micheal Rios, Tulalip News
Over the three-day span of March 11–13, bucket getters from reservations all across the Pacific Northwest journeyed to Tulalip to participate in a thrilling Jr Nationals tournament. The first major basketball tournament in over two years produced stunning nail biters, wire-to-wire victories, clutch time shots, and memories galore for hundreds of Native spectators who cheered on their favorite hardwood hoopsters.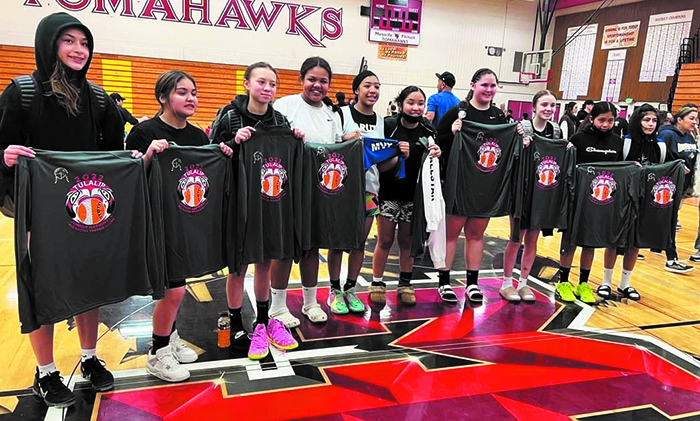 There were nearly a dozen competitive divisions, from 8U up to 18U, filled with boys, girls and co-ed teams. There were so many teams that tournament coordinators reached out to Marysville Getchell and Marysville Pilchuck high schools for access to their basketball courts. Both schools graciously offered their courts for play to give the tournament a whopping seven courts of action, including those at the Youth Center, Boys & Girls Club and Heritage.
In total, a whopping 50 teams came together to play over 100 games over the three-day tournament. Giving players and coaches countless opportunities to showcase the free flowing, fast paced brand of 'Rez ball' that Native hoopers are well-known for.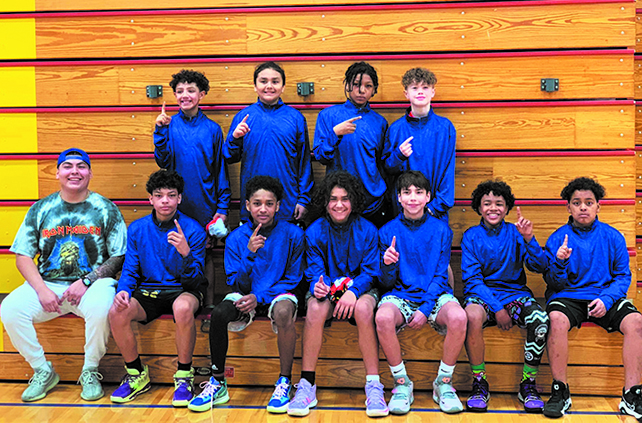 "Traditionally, Jr Nationals is one of the first youth tournaments hosted on this side of Indian Country. It kick starts the tournament trail for parents, coaches, and athletes and gives them a long awaited opportunity to showcase all their skills and hard work," explained Youth Enrichment manager Josh Fryberg. "It's a great time for us as adults and coaches, too, because we're able to network and see how we can continue to work together to make our youth and communities better."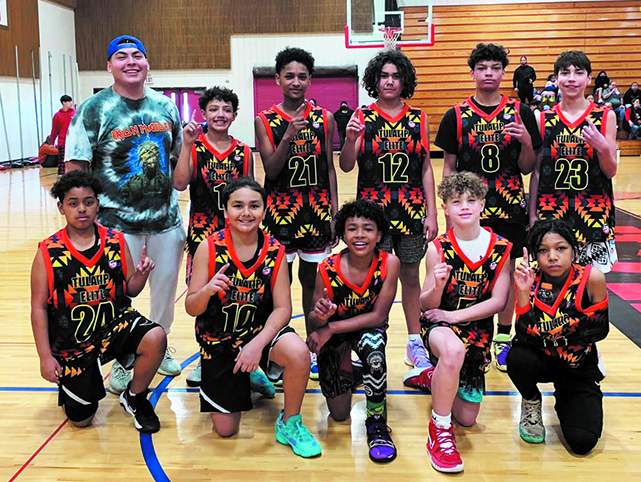 A horde of local Tulalip talent was present throughout the multiple divisions and age brackets, where they tested their dribbling and jump shot making skills against determined defenders from Muckleshoot, Lummi, Neah Bay, Yakama, and Lapwai.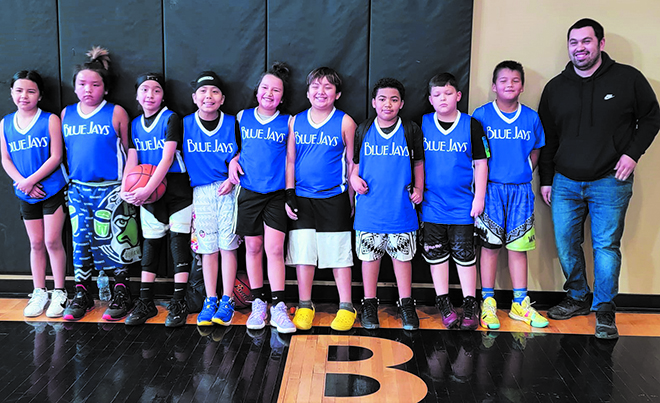 "It was really good to see all the athletes and coaches on the court again, along with all families that travelled a long way so their athletes could participate," said Josh. "There was a lot of great competition and even more laughs and smiled shared. The entire tournament went really well and we are pleased with the level of engagement we received from tribes both near and far."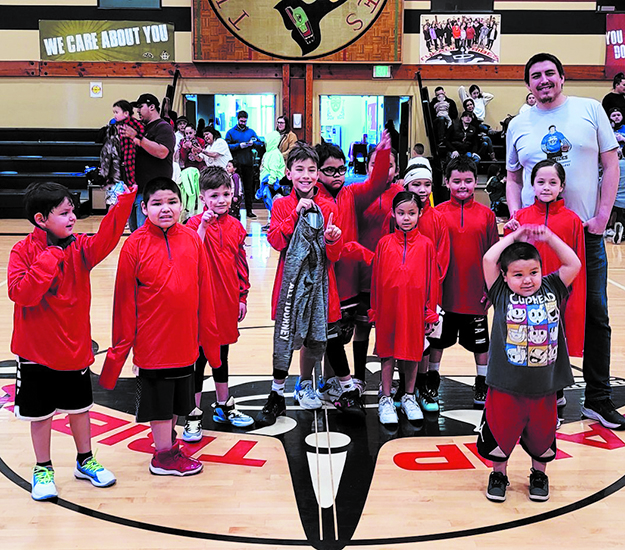 Among the many proud parents and guardians cheering loudly from the sidelines as their kids dribbled, passed, and put up jumpers to their hearts content was momma bear Sarah Murphy. Four of her sons competed in Tulalip's Jr Nationals tournament; Gaylan in 16U, Jaylan in 12U, Josiah in 10U, and Zaedyn in 8U.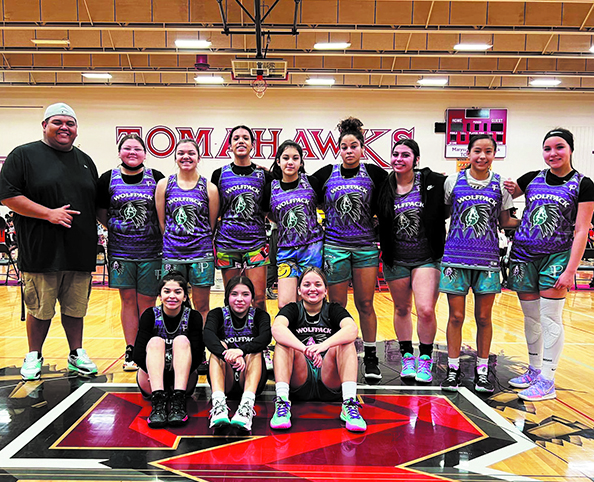 "It was amazing to see my boys out on their home courts again, playing for Tulalip teams and having so many local tribal members root for them to be successful," reflected Sarah. "Normally, its our oldest son Gaylan bringing home the championship hardware, but not this time. His little brothers have been watching and learning and this tournament all their hard work paid off. Zaedyn had so much fun playing with the 8U team and taking 2nd place. Meanwhile J.J. brought the ship home for the 12U boys.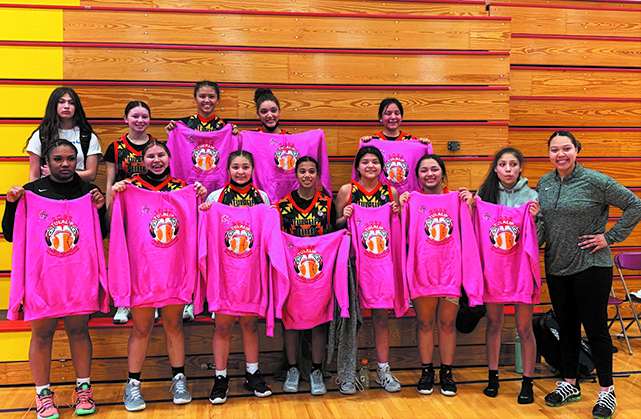 "Our car ride home after the tournament finished was definitely memorable because J.J. kept saying 'It's my time!'" she added. "As a mom with boys who dream of playing in the NFL and NBA someday, I was so proud of their efforts and thankful for the Tribe for allowing this tournament to happen. It was refreshing to see so many Natives on our homeland, united by sports once again. My family looks forward to many more tournaments this spring and summer."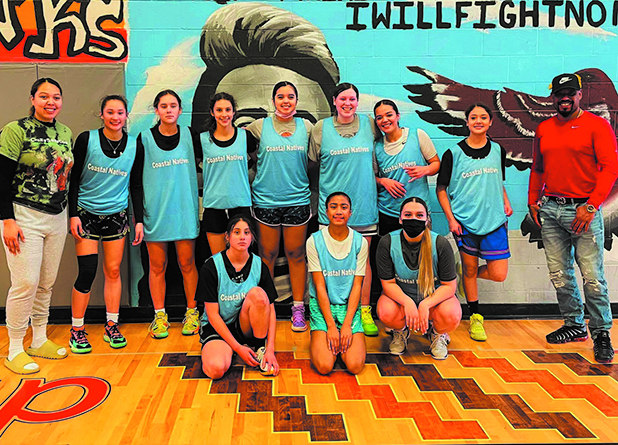 Be sure to keep a look out for flyers and accountments in future SeeYahtSub editions, or routinely check online at https://www.tulalipyouthservices.com/ for information regarding a host of basketball, softball, and other sports tournaments returning to Tulalip in the upcoming months.