May 21, 2001 – March 29, 2022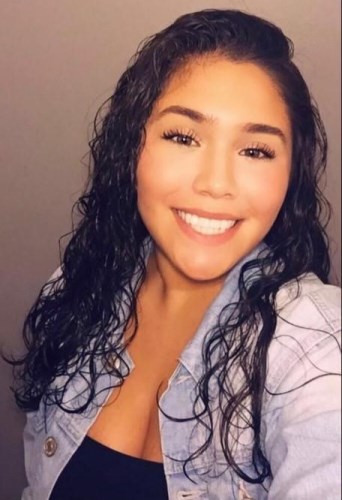 Daisha Renee Angelica Smith-Spencer. Age 20 yrs. old . My Baby Girl Was taken way too early by the Creator, on Tuesday, March 29th, 2022 in Tulalip, Wa. Daisha was born May 21st in Everett Wa. She spent her entire life on Tulalip Reservation. Our Beautiful Daisha is survived by her Mom, Misty Smith, her 2nd Dad, Rusty Loera, Sisters, Marynn, Eliana, Avaughnei, Brothers, Cristian, Aiden, Liam, Solomon Jr.(Bobos). Grandparents, Betty Smith, Rosemarie RunningWater, Vivian Spencer, Joseph Walthrup, Auntie's, Michelle Henricksen (Jimmy), Tara Spencer, Rosie Deen (Ian), Kerri Deen and Uncle Ben Deen (Sereana).
Daisha was preceded in death by her daddy, Solomon Spencer Sr. (Botch), Her precious sister Amelia Spencer, Uncle Antonio Spencer Sr., Grandpa Kenneth Smith, Wayne Hatch (Papa), her Niece, Holly Henricksen.
Daisha Renee you will be Dearly Missed. Her personality was one of a kind, She lit up every room she walked into with her beautiful Smile. Her laugh was so contagious you couldn't help but laugh with her.
Funeral will be Tuesday, April 5th, 2022 at the Tulalip Gathering Hall, 7512 Totem Beach Road, Tulalip, Wa, at 10:00 AM with burial to follow at Mission Beach Cemetery.
Byee B!tches Love, Daisha Spencer