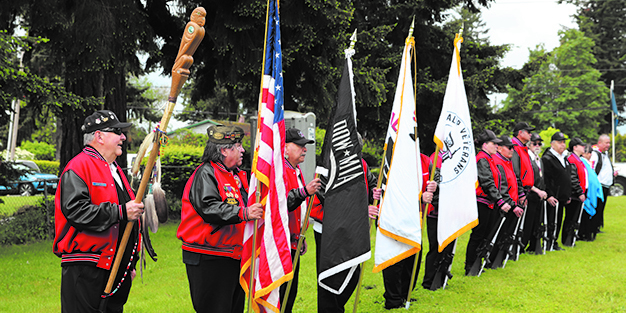 By Shaelyn Smead; photos by Kalvin Valdillez
Memorial Day is often a heavy day remembering the lost lives of fallen soldiers and veterans, but it also brings a sense of pride and honor to families and friends who once knew them. Much like years in the past, Tulalip community members gathered at the Priest Point Cemetery and the Mission Beach Cemetery to show respect for all the heroes that sacrificed and laid their lives on the line for our people and our country.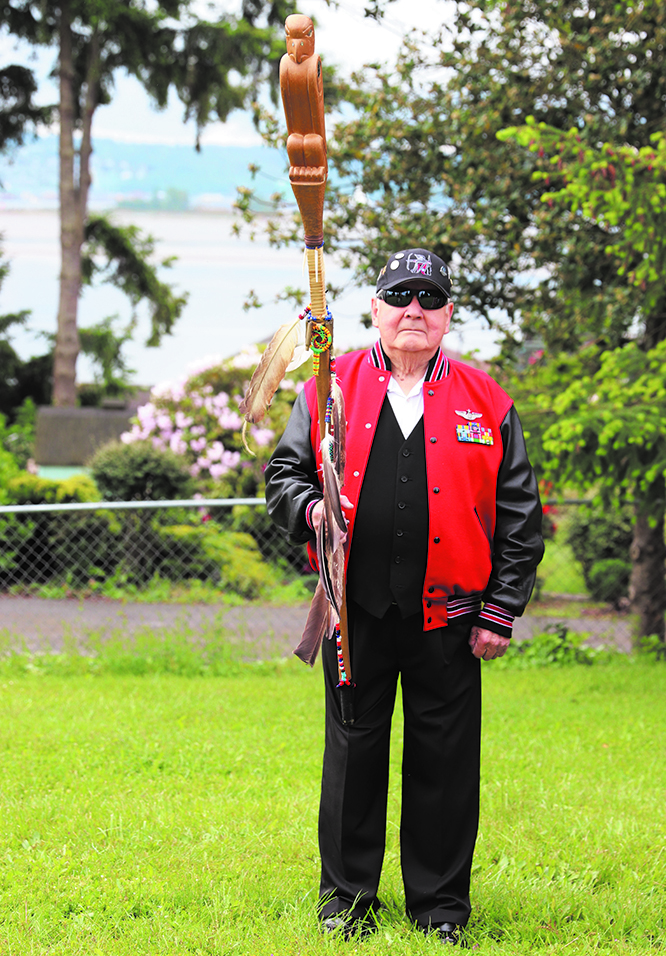 As family and friends arrived at the services, some stopped to surround the gravesite of their loved one; some placing down flowers and mementos representing their life, reflecting on the person that once stood side-by-side with them. American flags were put on display at gravesites to those that have served.
The services were held by the Tulalip Veterans Department, with Board of Director Mel Sheldon guiding those in attendance.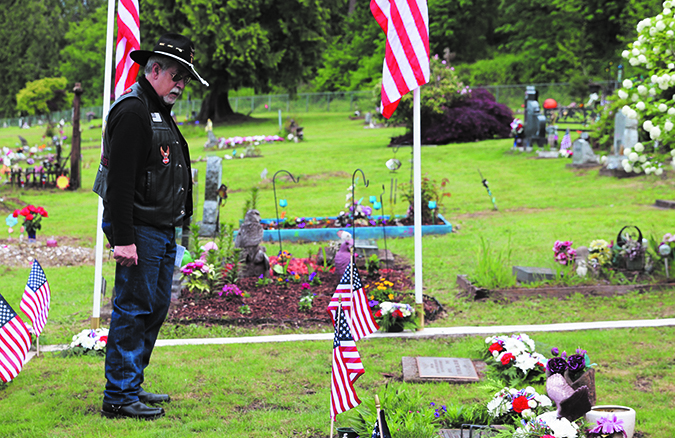 Mel reflected on the importance of recognizing Memorial Day saying, "When I think of this weekend, I think of all the men and women who served. Whether it be World War 1, World War 2, the Cold War, the Korean War, Vietnam, Iraq, or Afghanistan. We always come together to remember those who made the ultimate sacrifice. Tulalip has a rich history of men and women who have served this country, and we are proud of all our veterans. We remember so we don't forget."
Chairwoman Teri Gobin paid special thanks to everyone in attendance, to the fallen soldiers, the veterans who have served, and to those who are still serving. She spoke about her father being a proud Marine, and the admiration for service members he instilled in her. She also paid a special thank you to the groundskeepers and cemetery maintenance crew that prepared the cemeteries for this month.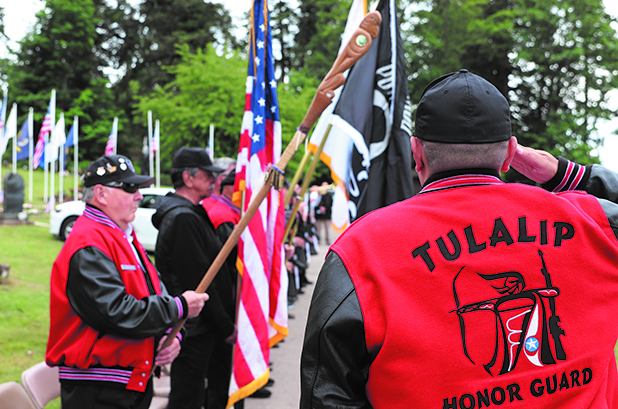 Tulalip Veteran Angela Davis spoke and shared her experience of being a veteran, and the bond that she shares with others, "With my uncles, father, and grandparents all being a part of the military, I knew from an early age that I wanted to serve. Being in the military, for some of us it's a choice to join, but for others, it chooses them. There's many different paths that you can choose from, whether it's to be a politician, or a police officer, education, or preserving culture, we all have a servant's heart. We want to give to our community and to our people."
Many notable moments took place to pay tribute to the Gold Star mothers, fathers, families, and friends of fallen soldiers and veterans, acknowledging the sacrifice they too have made, and the pain that they have endured.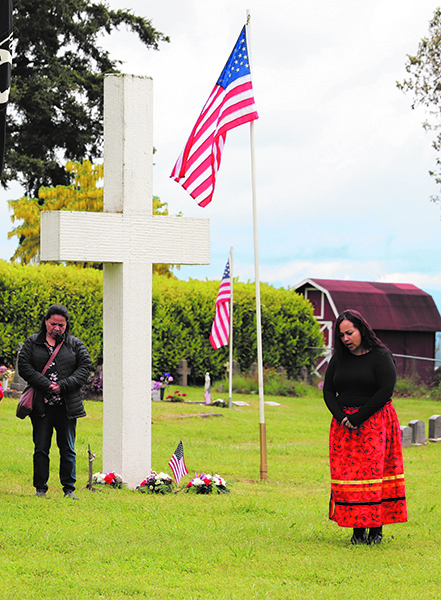 Native American culture has always encompassed a warrior identity. Tulalip veteran Cyrus "Cy" Hatch III exemplified this culture by holding roll call of the 247 fallen soldier and veteran names. A sense of honor and esteem swept over the tribal community members in attendance.
Ending the service was the Tulalip Honor Guard with a 21-gun salute, representing that Tulalip will always remember, so we don't forget.