1950 – 2022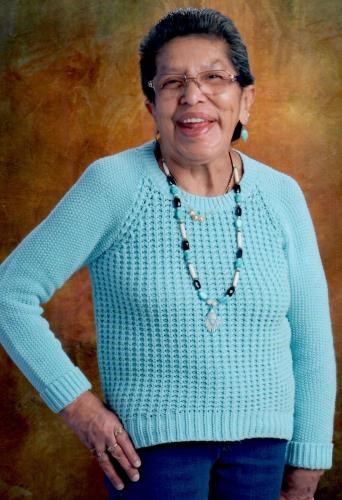 May 21, 1950 – Our beloved Mother, Sister, Grandmother, Great-grandmother, "Aunty" and Friend Norma Comenote, 72 of Marysville/Tulalip passed away July 29th 2022
Norma was born in Everett, Washington to George and Pauline Comenote. She was raised and lived in Tulalip all of her life, and graduated from Marysville High School
Norma's passion & lifetime work was dedicated to the children, all of the children at Tulalip in Education. Beginning with the Tulalip ECEAP Pre-School, onto Tulalip Boys & Girls Club, and retired from her work with the TTT Tutorial Program. She loved to work with all the students and was "Aunty" to everyone.
She is survived by her Sons Mike (Leslie) and Paul (Christine) Mitchell, Grandsons Shawn (Val) Comenote and Joseph Fryberg, Great-grandchildren Terrance and Noelle Comenote-Montoya, Makanna Fryberg and numerous nieces and nephews.
Preceded in death by her parents George and Pauline Comenote, her son Shawn, Grandparents Mitchell and Ella Zackuse, brothers George Comenote Jr, and Francis "Frenchy" Comenote Granddaughter Shareese Comenote.
A celebration of her life was held Wednesday, August 3, 2022 at 10:00 AM at the Tulalip Gathering Hall with burial following at Mission Beach Cemetery. Arrangements entrusted to Schaefer-Shipman Funeral Home, Marysville.