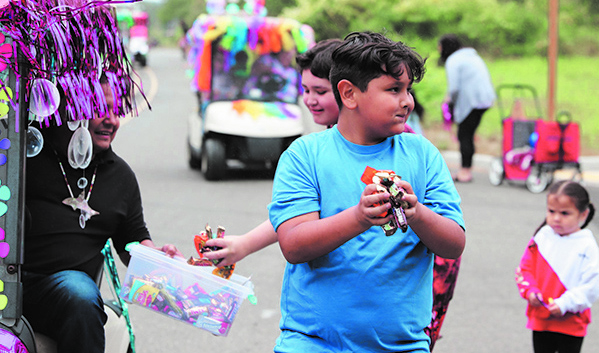 By Kalvin Valdillez, Tulalip News
A local tradition made a comeback on the morning of September 3. Once held annually, the Tulalip Days festival was often fondly recalled by the older generations of the community over the last eighteen or so years. In an effort to recreate all the fun that Tulalip Days brought to the youth and people of the reservation, the tribe decided to bring back the celebration this year during Labor Day weekend.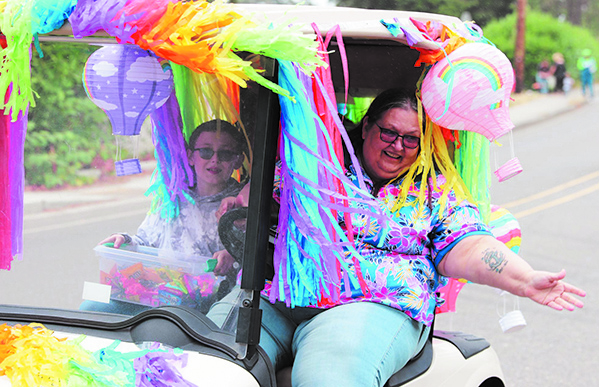 "This is kind of the kick-off," said Malory Simpson, Tulalip Events Coordinator. "Shelly [Lacy] (Tulalip Tribes CEO) asked us to bring it back and it was awesome. It was really good to see everybody who showed up. We plan on being more proactive and have more activities next year, and continue with the parade, bring on a basketball or softball tournament, a powwow. The opportunities are open and I'm excited to see how planning goes next year."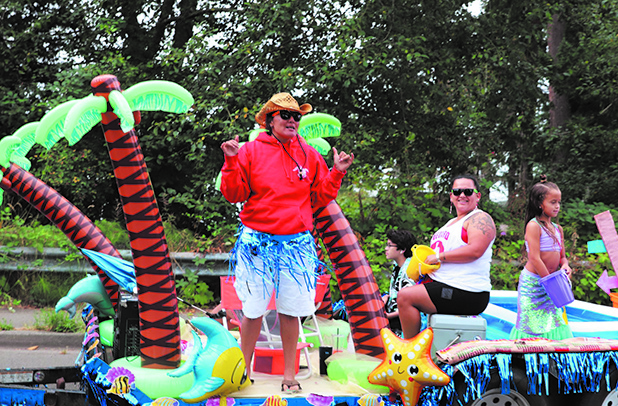 Back in the day, Tulalip Days was probably most famous for their parade. And of course, the parade was a major highlight of this year's festivities as well. Community members met at the Betty J. Taylor Early Learning Academy Saturday morning to decorate their vehicles for the parade.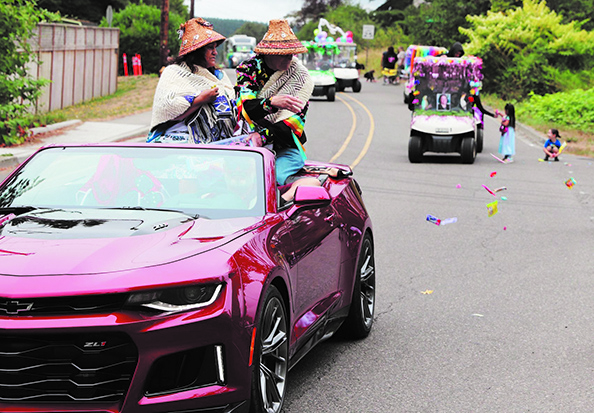 Over fifty fun-themed floats made the trek along Totem Beach Road to the Don Hatch Youth Center campus. The Tulalip Honor Guard led the way, followed by several Tulalip Police Department and Tulalip Bay Fire Department vehicles. Immediately behind the emergency response vehicles was a groovy golf cart, and in the passenger-seat sat Tulalip Chairwoman Teri Gobin, who played a few riffs on a six-string while wearing a Bret Michaels-esque rocker's wig.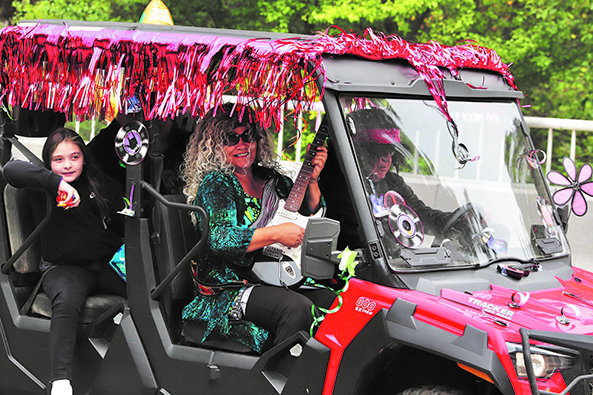 One by one, golf carts, trucks, trailers, four-wheelers, and even the famous blue bus, passed by the community of onlookers who lined both sides of Totem Beach Road. Candy was thrown out by the handful to the kids, who happily and hurriedly gathered the treats off the street.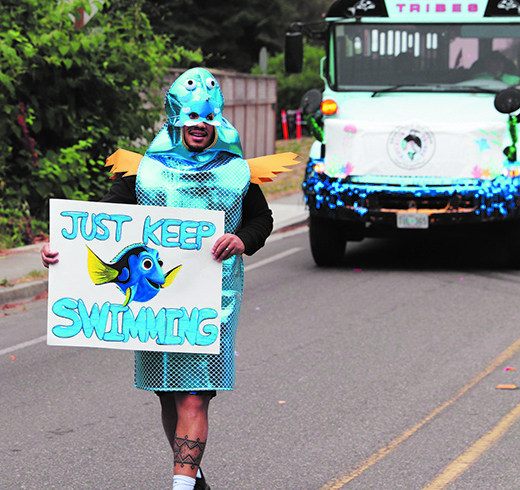 Among the many creatively decorated floats were themes ranging from Jurassic Park, Mario Bros, tropical beach, the 90's, Under the Sea, Hawaii, Candyland, comic books, and the jungle. The Tulalip Heritage Hawks football team also made an appearance in the parade, as did numerous local tribal motorcyclists.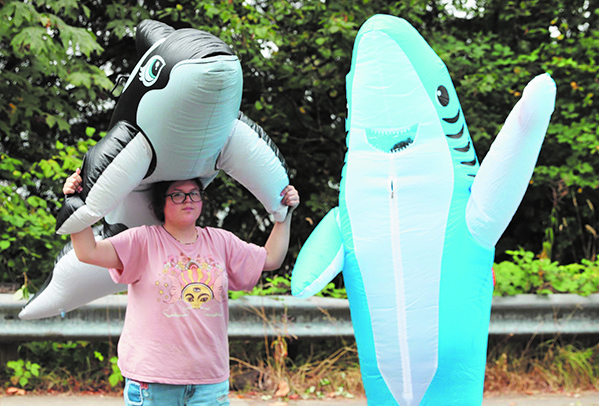 "I had tons of fun," said young Kalese Pablo. "I was actually in the parade, on the beach float. I was a shark and I handed out candy to all the little kids around our community. I haven't seen a lot of my friends and family because it's summer and I've been on a lot of trips. So, it was really great to get back together with them and have fun."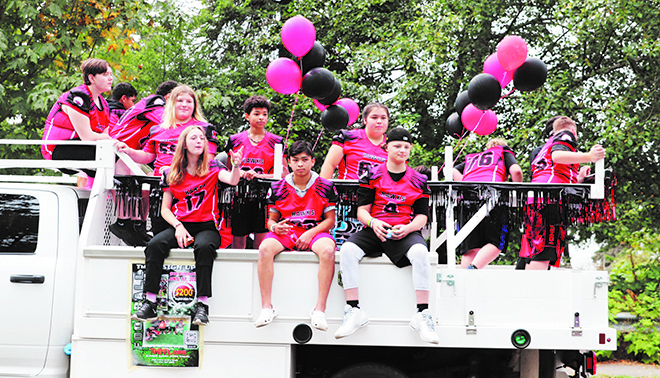 Tulalip Heritage Hawks athlete Miko Sanchez was also in the parade, and he stated, "It was amazing. I felt like it really lifted the spirits of the community on the reservation. I was in the parade with my teammates, and I thought that it was a great team building moment."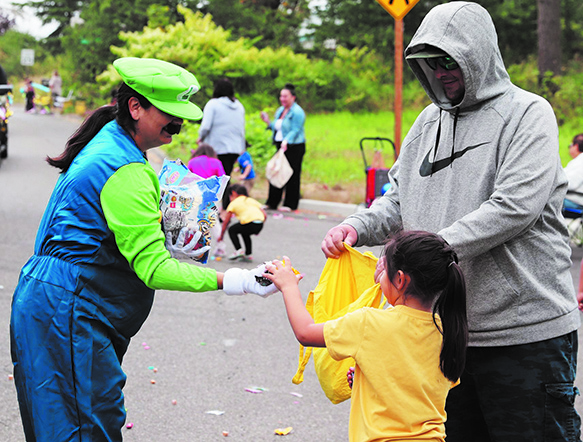 Following the parade, the people were distributed food tickets to use at the vendor of their choosing including Ryan's REZ-ipes, Jared's CORNer, and TEE PEE Creepers. Tribal vendors were also in attendance selling tie-dye t-shirts, salves, balms, hats, jewelry, artwork, and medicine to the people. Prizes were awarded to a number of tribal government departments that participated in the parade for their creatively decorated floats. And the one and only DJ Monie provided good vibes and tunes throughout the entire event.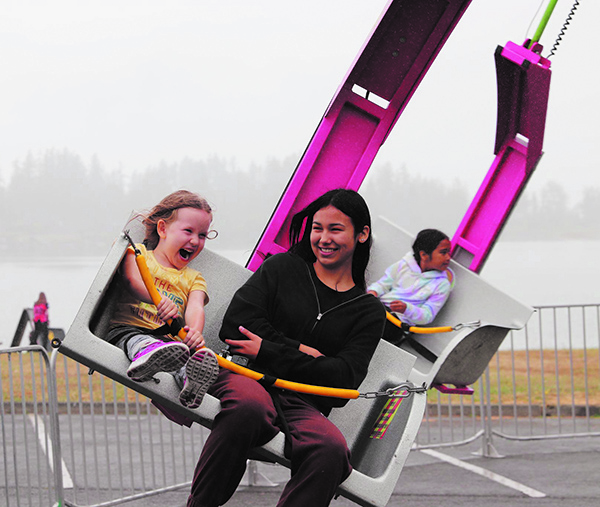 There were plenty of games and attractions to keep the youth occupied during the five-hour event including, bungee trampolines, video game stations, a giant slide, inflatable bumper balls, bouncy houses, laser tag, and a ballistic swing carnival ride.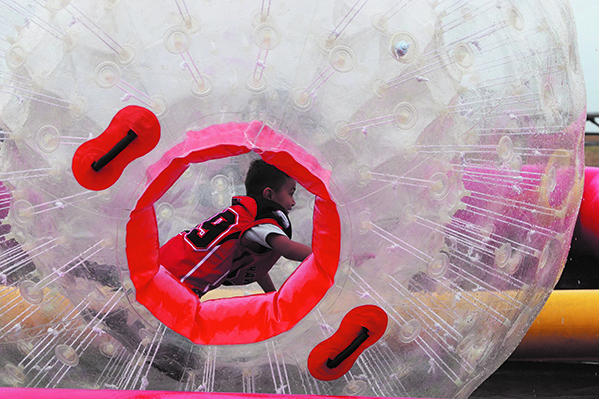 "It was a good day," reflected Delia Williams. "My kids were excited to go to the parade and we got a lot of candy. When we got here, we instantly went for the ride, the swings. My kids got to ride with their cousins, and I rode by myself, because I'm you know a big kid. I love Tulalip Days. I think it's good for the kids. I think we should see more of it and even more attractions for the kids, like a full-on carnival."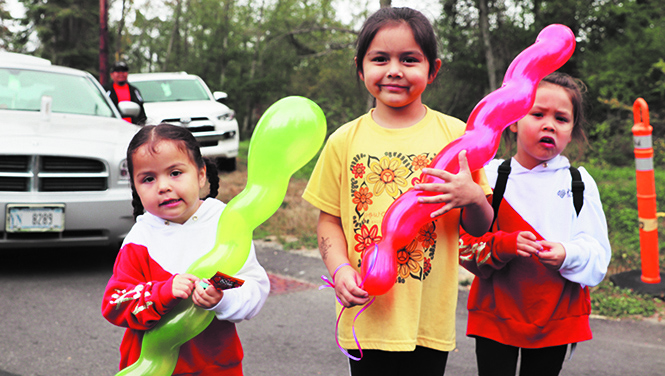 Although there was a little drizzle at the beginning of the event, Tulalip Days was full of bright and beaming smiles as the people enjoyed sharing time together with their friends and family, while also proudly showcasing their Tulalip pride.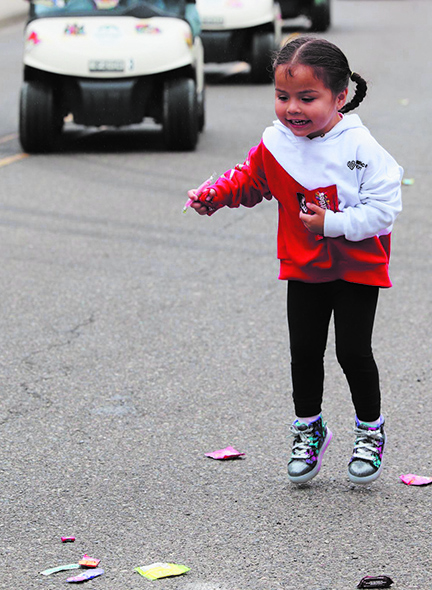 "I'm glad the events staff and the tribe are doing this for the kids and community," said Tribal member Marlin Fryberg Jr. "There was a little rain, not too much. But it was good to see everyone's faces again, especially with what we've been through the past couple of years. Food was good. We're all in line for free food, I thank the council for that. The parade was fun, I took my daughter, wife, and mother in-law and we sat alongside and got all the candy, probably don't have to shop for Halloween now. It was good to witness all the excitement of the young kids in the parade."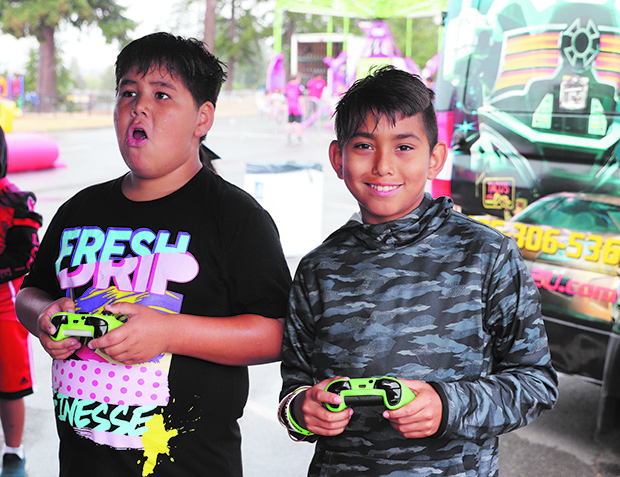 He continued, "Hopefully we can incorporate Tulalip Days with the canoe races in the future, kind of like we did when I was a kid. We had all the events in one weekend and that was always fun. But today felt good and hopefully we can continue this. We have a good turnout here, but it could be bigger. Maybe more advertisement next year, just continue it so it gets bigger and bigger because that's what our old people want to see."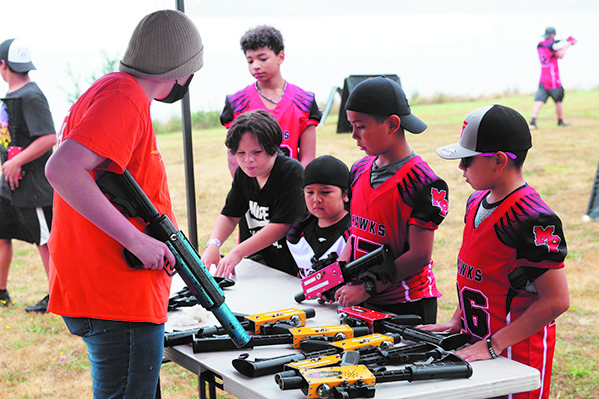 After the excitement of the day, Shelly Lacy reassured the community that Tulalip Days is here to stay. In a Facebook post she said, "Thank you to all the staff and committee who helped plan and make today possible. Thank you to all the community who came out today with parade entries, to watch the parade and to enjoy the activities. It was great to see everyone. It also felt good to come together as a community for fun times. This will be an annual event that will continue to grow."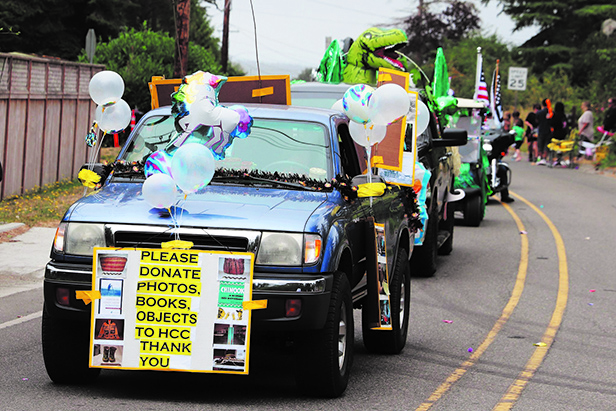 To commemorate Tulalip Days, a coastal jam was held following the festival. Tulalip tribal members and community members, and also drummers and singers from other nearby tribes, gathered at the Greg Williams Court to celebrate an evening of culture and bring Tulalip Days to a close in traditional fashion.