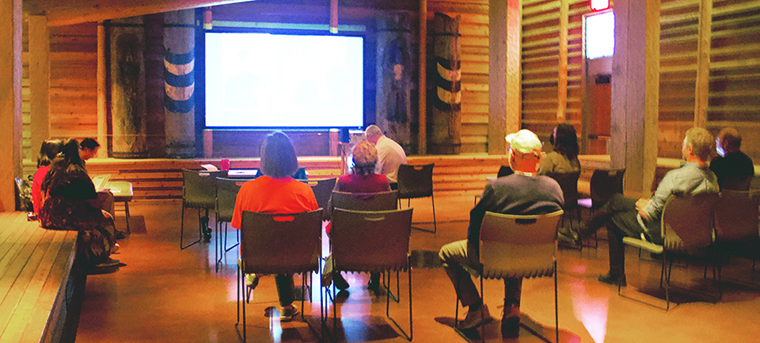 By Shaelyn Smead, Tulalip News
Filmmakers, creators, and artists gathered at the Hibulb Cultural Center on October 8 for the 10th Annual Film Festival. With nine Native and non-Native films, ranging from animation, music videos, drama, and documentaries, the festival delivered a diverse collection for all to enjoy.
Created in 2012 by Hibulb Cultural Center Education Curator Lena Jones, this year's film festival theme was Healing Generation to Generation. It is a concept centered around generational healing and recognizing those that provide hope for the future.
Honoring the theme, a couple of standout films were 'We Still Live Here' by Anne Makepeace, which follows Wampanoag social worker Jessie Little Doe and her journey to reviving the lost language of her people, and 'From Programs to Pilgrims' by Simme Bobrosky. The film portrays Simme's discovery of her Ukrainian roots and familial journey into America. She used old photos of her family and animated them to look alive as if they were speaking into the camera.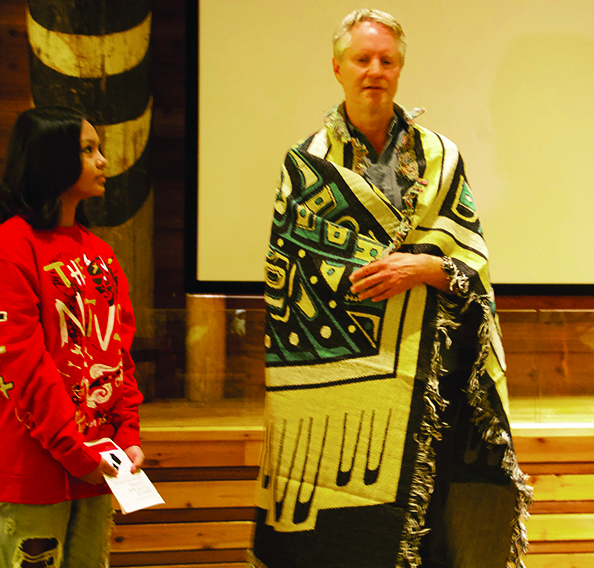 Two cinematographers were honored with the Lifetime Achievement Award, Robert Lundahl and Eero Johnson, during the event. Each award winner shared information about their works and the different inspirations they derived from.
Robert received recognition for his role in regional, cultural, and environmental sharing. His film "The Burden of Proof," based on the use of Agent Orange in national forests, was used as a demonstration screening for a U.S. Senate subcommittee about the environment. He also created "Unconquering the Last Frontier," which was filmed in Washington and based on the salmon crisis within the Pacific Northwest. It centered more specifically on the Elwha River and its removal.
Eero received recognition for Coast Salish cultural sharing and storytelling. Throughout his career, Eero has maintained a close connection to Indigenous people. He has worked closely with Tulalip Media and Marketing and worked for Northwest Indian News. He spent several years following the canoe journey and shared the many stories of canoe families. He produced many pieces centered around popular Native artists, painters, performers, and carvers. He also created films involving issues like Treaty Rights, the Boldt decision, and Residential Boarding Schools. His countless efforts to share the perspectives and stories of Native American people made him an ideal candidate for the theme and the Lifetime Achievement Award.
In his thank you speech, Eero said, "Twenty years ago, when I started working with Indigenous people, it was a turning point for me professionally and personally. It was a chance to visit a place I ordinarily wouldn't have gone to, be involved in events I wouldn't have known about, and meet some amazing people. One of my first stories was about the Cushman Boarding School, and it's sad to say, but in my non-Native upbringing, I didn't know any of the history until I found myself doing this work. This has been a journey of learning about pieces of history that deserve to be talked about."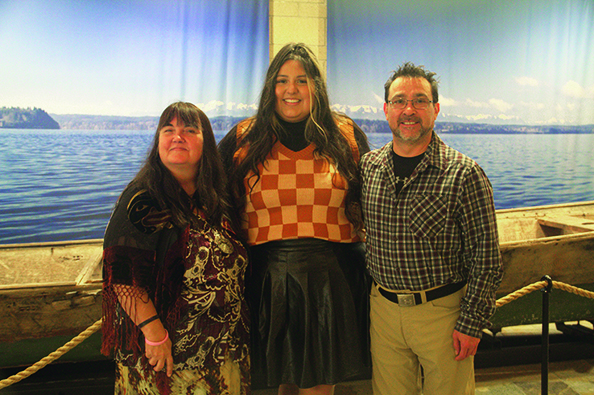 The Film Festival judges consisted of film advisor Antonia Ramos (Tulalip), filmmaker Mike Van Luvan, and Native radio Host/Producer Robin Carneen (Swinomish). Each submission to the film festival was reviewed by the judges and nominated for an award. The awards varied from best feature, best music composition, best acting male/female, best experimental, best directing, etc. Judges are asked to pay close attention to and judge based on script, creativity, coherence, meaningfulness, and editing.
In addition, a special emcee was introduced to this year's festival, "This year, we were very fortunate to have Tulalip's own Faith Iukes emcee our event. We're very grateful there are youth willing to help make our film festival successful," Lena said.
Hibulb staff encourages all filmmakers to participate in the film festival. If you or someone you know is looking to submit for the next film festival, please call the cultural center at (360) 716 – 2600.
2022 Film Festival submissions:
'It Gets in Your Blood' by Ed Hartman
'Starlight' by Ed Hartman
'From Programs to Pilgrims' by Simme Bobrosky
'Tough Love' by Ryan Craig
'Dreams on the Duwamish' by Elke Hatula and Michael Kleven
'The Train I Missed' by Elke Hatula and Michael Kleven
'We Still Live Here' by Anne Makepeace
'For Sale' by Melinda Raebyne
'Walrus Skin Boat' by Robert Lundahl