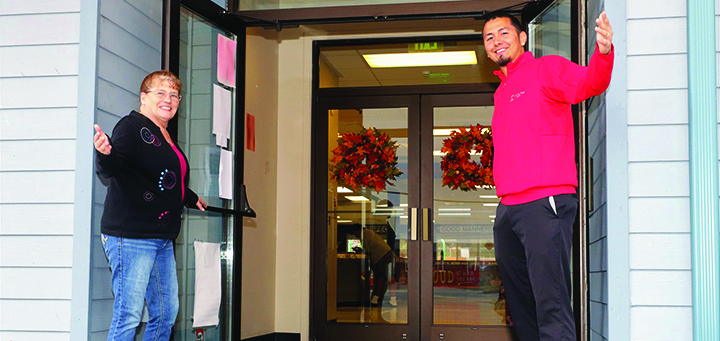 By Micheal Rios, Tulalip News
The season has quickly changed here in the Pacific Northwest. Only a matter of days ago, on October 17 to be exact, we had the warmest October day in 45 years when the temperature soared to 89 degrees. Now though, a quick glance at the local weather forecast and we see only daily highs in the mid-50s and overnight lows in the 40s. Plus, a near constant barrage of much anticipated rainfall every single day.
With the wet and cold season upon us, many community families are quickly having to adjust and figure out ways to keep their kids healthy and active while remaining warm and dry indoors. Well, the leadership of our Tulalip Boys & Girls Club want to remind parents and guardians of school aged youth that 'the Club' is an ideal option.
The Club is open for new and returning members, and staff eagerly await that high-spirited energy to fill their complex once again.
"We can't wait to have all our kids back again experiencing the large variety of fun and safe programs we offer. Whether that be activities like coloring or building with LEGOs for the real young kids who are learning their shapes and colors, playing bumper pool, or standard pool for the teenagers. These are simple, yet effective, activities that develop hand-eye coordination. Then there's basketball and volleyball in the gymnasium that promote physical education and teamwork," said office manager Diane Prouty.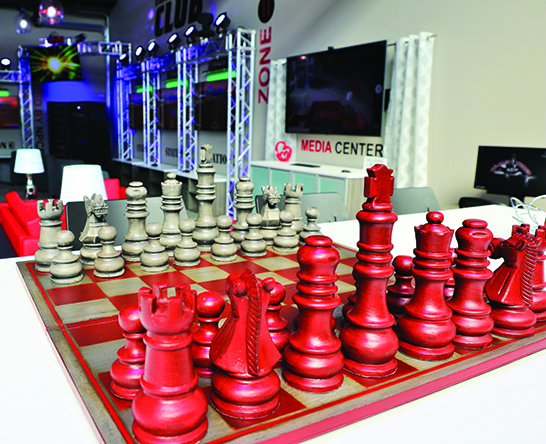 During her 23 years of dedicated Boys & Girls Club service she's proudly earned the title 'Grandma Diane' by the multiple generations of Tulalip youngsters who have called the Club a home away from home.
"Something we've always been proud to say is we keep our kids well fed with hot, nutritious meals," she continued. "Since we've been back to our normal routine of cooking and serving a breakfast for the kids before school and late lunch after school, plus a snack or two, the kids have really been swamping back in. We have our own on-site nutritionist and cook, her name is Ariana, and she does an amazing job of whipping up tasty meals that our kids devour.
"We're also proud to be part of the T.R.A.I.L. to diabetes prevention program, which guides our meal and snack making. This is why it was a big deal for us to go close to sugar-free by doing away with soda and high fructose juices. Instead we make fruit-infused water that the kids get a real woot out of. They drink barrels and barrels of water every day."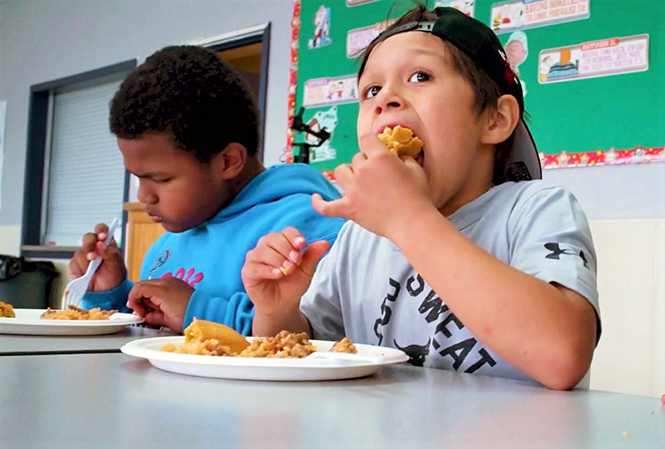 Keeping children fed with freshly prepared meals and nutritious snacks is something that's always separated the Tulalip's Club from thousands of other Boys & Girls Clubs in the country. Those meals are especially important when it comes to the ever-growing minds and bodies of our youth who need all the vitamins, minerals, and proteins they can get.
Then there's the 4000-square-foot, multimedia filled expansion that was added to the Club right before Covid hit. This tech hub is intended for the Club's teenage membership and offers all the digital goodies this current era of teen yearns for. There's Xbox One gaming stations complete with 4k televisions, a dedicated high-speed internet server, and a sound system that rivals most music studios. Cyber Café functions as a self-serve snack bar. There's even a makeshift graffiti wall available for those artsy types who can create masterpieces with just chalk and their imagination.
There are conventional games as well for those who prefer their games of skill without computer assistance, like a pool, foosball and chess. A dedicated homework area consists of several computer stations equipped with all the necessary programs to meet the modern coursework demands, while also aiming to shrink the Reservation's homework gap.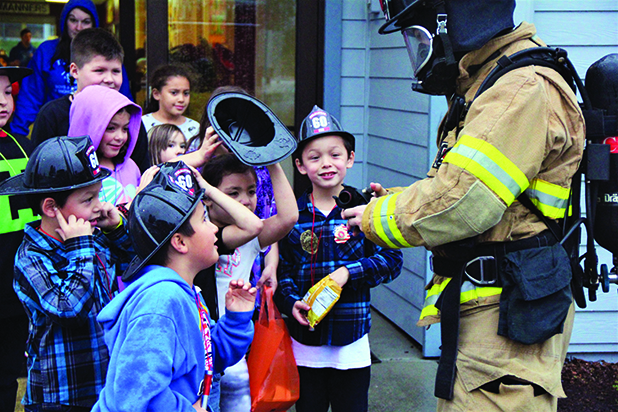 In the spirit of providing programs that promote growth through education, Club director Shawn Sanchey recently debuted 'power hour'. The Tulalip tribal member and graduate of Heritage high school routinely shares his story of being a Club kid, including how having caring adults in the community to help guide him had a significant impact. Power hour is one example of how the 27-year-old Club director strives to pay that guidance forward.
"Power hour focuses on our kids' education and is intended to help develop positive mental health as it relates to learning," explained Shawn. "Instilling a work ethic and positive view on education is huge in our youth. How it works is when our kids get to the Club, they have to earn their screen time or gym time or any other recreation by completing their power hour first.
"It's one hour, just 60-minutes, where they focus on their education. It could be completing math packets or other homework, reading a book, or could even be for the older kids to read to the younger kids or play UNO with them to help teach shapes and colors. It's a small step that can have a big impact. We're always talking about creating future leaders, that requires taking accountability over learning and instilling our values at a young age.
"It's been awesome for me, personally, to witness kids go from being resistant to reading and doing school work to being excited to complete their power hour," he added. "It's also had a big social influence on our kids. We know that they watch and learn behavior from each other, so the more they see their peers getting excited to read to others or even form groups to review multiplication tables, it goes a long way in making a motivation difference."
Since the new school year started, the average attendance at Tulalip's Boys and Girls Club has increased to about 125 kids per day. With the increased capacity of the Teen Center expansion and recently added staff, the Club is able to serve 300 kids a day.
Over the next month or so, special events and activities are being planned so the kids can celebrate Halloween, Veteran's Day and Thanksgiving in a culturally appropriate way. Also, with basketball season right around the corner, there are plenty of opportunities to get eligible kids signed up so they can take to the court to get buckets.
Current Club hours are 6:00am – 7:00pm, Monday – Friday. Plus, every other Saturday for teen night. For all questions and inquiries about membership eligibility or day to day operations, please contact 360-716-3400 or email director Shawn Sanchey directly at ssanchey@bgcsc.org