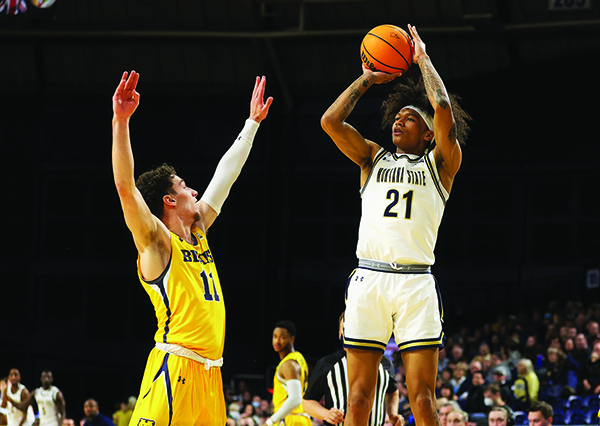 By Micheal Rios, Tulalip News; Photos courtesy Montana State Athletics
Flashback to the 2021-2022 basketball season. In his first year at Montana State University, after transferring from the University of Washington, Tulalip's own RaeQuan Battle played the role of 6th Man. He was the first bench player into the game most nights. As a transfer, he was required to be patient while adjusting to his new role in a new system, implemented by his new coach on new team.
Biding his time watching and learning, RaeQuan continued to develop his overall game. Yet, at all times, he stayed ready with that thang on him. That thang being his ability to fire away from deep. Something that the entire collegiate sports landscape witnessed on March 5, 2022 when he hit a game-winning 3-pointer from deep that made Logo Lillard proud. His first game-winning bucket as a Montana State Bobcat ended up as ESPN's top play of the day.
That singular play reminded all doubters, critics, and casuals of the singular talent RaeQuan possesses. It also propelled him to even higher standards befitting a number one option in his second year at MSU.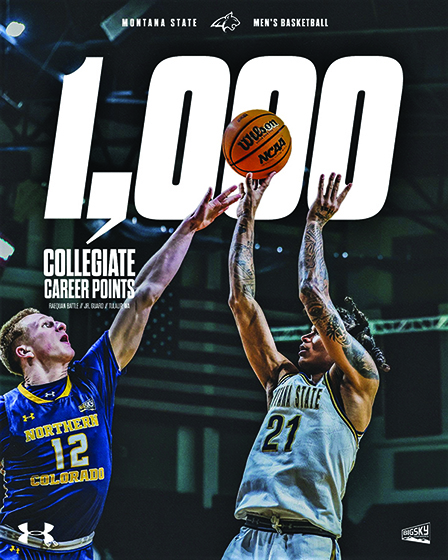 It's almost an understatement to say the 6'5", 190-pound shooting guard thrived during the 2022-2023 regular season. His game soared to new levels as he led his Bobcats squad in total minutes played, field goals made, and 3-pointers made. Playing a team high 29.6 minutes per game as a starter, Rae showcased his silky-smooth jumper while scoring a team high 17.4 points per game. By the numbers, his defense improved as well, while ranking third on his team in both steals per game and blocks per game.
Montana State finished the regular season with an impressive 14-2 clip over there final sixteen games. Included in that run was RaeQuan scoring a college career high 32 points on January 18 against Sacramento State. The Bobcats finished the regular season with a (22-9) record, good for the #2 seed in the Big Sky tournament.
In their opening game of the Big Sky tourney, Montana State secured an 84-73 win versus Northern Colorado. Then two days later, on March 7 versus Weber State, RaeQuan again made ESPN's highlight reel with a dazzling display of athleticism and play call execution.
In double-overtime and only 13.4 seconds remaining, Montana State's coach Danny Sprinkle drew up a play designed to get RaeQuan open along the baseline. The play worked to perfection as Weber State did indeed leave RaeQuan open, so open that he was able to slam home an emphatic dunk in front of a raucous fan base. Another W for MSU. Another game-winner for RaeQuan.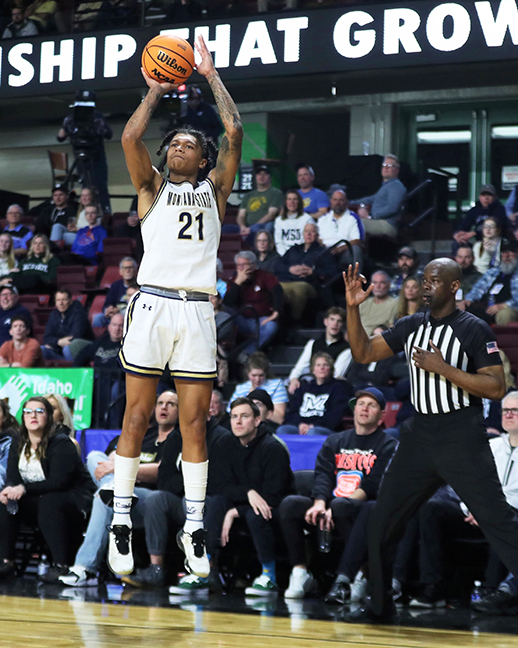 "I have about 7,000 text messages congratulating me on a great play call," shared Coach Sprinkle after the thrilling double-overtime game that ended with a game-winning alley-oop from Darius Brown to RaeQuan. "But it wasn't me. It was Rae. He called it."
The Big Sky championship game pitted Montana State vs. Northern Arizona on March 8 and was televised on ESPN2 for the convenience of Tulalip households who tuned in to cheer on their beloved RezQuan. The Tulalip hooper who learned his love of the game at the local Boys & Girls Club put on an offensive showcase for the current crop of young Tulalips who dream of playing college basketball. He led all scorers with 25 points and, more importantly, led his Bobcats to an 85-78 win.
For the second consecutive season, Montana State men's basketball claimed the title of Big Sky conference champions. Their lead scoring guard, who went from 6th man last season to offensive focal point this season, was named the tournament's Most Valuable Player.
During the post-game press conference, RaeQuan was asked what's the best part of winning Big Sky MVP? Without hesitation he responded, "That I won it with my team. I didn't achieve this by myself. It took the entire team to get us [in this position] and I'm just happy I was able to win a championship ring with my best friend Jubrile and one of my favorite coaches all time, Coach Sprinkle."
Just days ago, Montana State with their (25-9) record and Big Sky championship, was designated the #14 seed in the East Region during the NCAA Tournament selection show. The Bobcats will face #3 seed Kansas State (23-9) on Friday at 6:40pm.in the opening round held in Greensboro, North Carolina. As part of March Madness, the game will be nationally televised on CBS.