Kenzie leads Lakewood relay team to State showing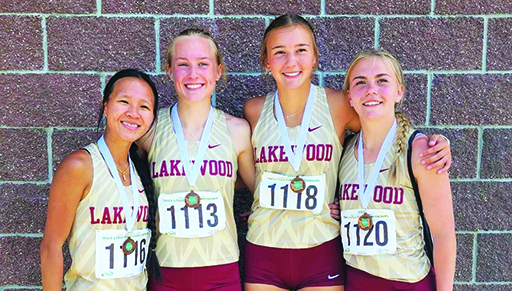 By Micheal Rios, Tulalip News
During the summer of 2022, soon-to-be high school senior Kenzie Thompson Sheldon made the decision to transfer from Marysville Getchell to Lakewood. A seemingly simple enough transfer had major ramifications for the three-time Varsity letter earner for her prowess on the soccer field, as Washington Interscholastic Activities Association — the state's governing body for high school sports – denied her petition to play soccer at Lakewood during her senior year.
Roughly half the country's state athletic associations require one year of ineligibility for student-athletes transferring for anything other than "bona fide" family reasons, according to the National Federation of State High School Associations. This longstanding restriction is generally an attempt to prevent high school athletic programs from recruiting and thereby gaining a competitive advantage.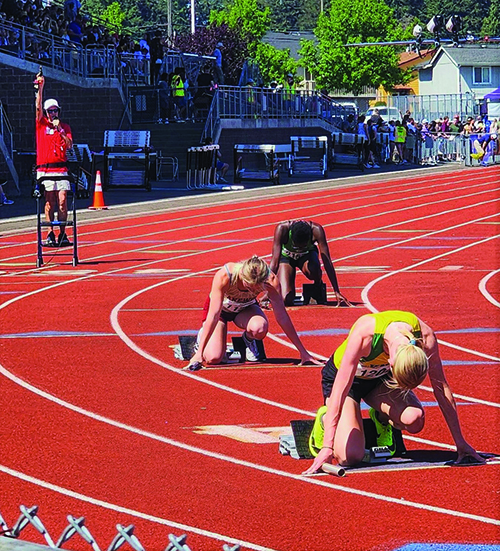 With her decision to transfer high schools for her senior year solidified, the Tulalip soccer standout had no other choice but to consider playing another sport to fulfill her competitive spirit. She had previously participated in track and field events while in middle school. Memories of running the mile and doing the long jump seemed like forever ago, but more prominent was the litany of soft tissue injuries that plagued her from year-round soccer.
"It was important for me to play a sport during my last year of high school. Even though I had strained muscles in my back and groin playing soccer and then running track in consecutive seasons in the past, I was confident with the time I had before track started that I could make my body strong enough to withstand the stress of sprinting," said Kenzie.
And so during the three winter months, she focused her sights on Lakewood's indoor workout facility and its variety of weight-lifting equipment. Her commitment to an ideal sprinter's bod required three days a week getting in her routine of Russian twists, pike crunches, box squats, goblet squats, and a whole host of barbell-based lifts.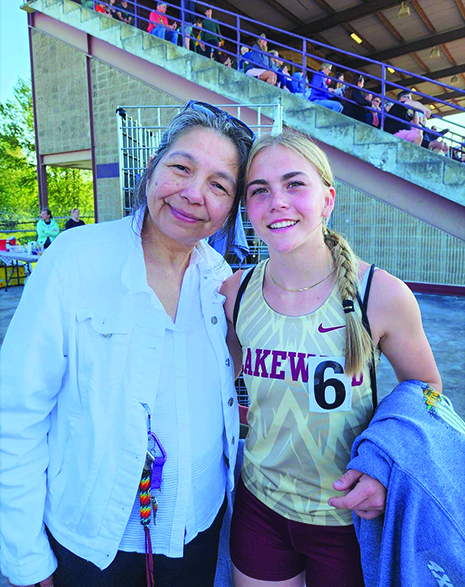 When spring sports season came around, Kenzie had lived up to her commitment to strengthening her body for track. At a lean, mean 5'1 and 110 pounds she had achieved bench-pressing and squatting well over her body weight for multiple reps. Remarkably, she managed to successfully streamline her body to one of a single-digit body fat percentage that could easily explode out of the runners' blocks and move lightning quick around the track.
Her competitive fire was reignited once track kicked off. To the point she eagerly accepted the challenge of competing in the 100-meter and 200-meter sprints, long jump, and 4×100 relay. As the season progressed, she and her coach made the decision to focus solely on the 100-meter sprint and 4×100 relay because of the success they were achieving meet after meet.
"Early on, I knew our relay team was going to be good because every one of us had a good 100-meter time. We just hadn't all run together as a relay team before, and I was brand new to the team, so our times earlier in the season didn't really show how good we were," admitted Kenzie. "But after figuring out which order of relay runners we each needed to be, getting our steps dialed in, and practicing our baton hand-off, oh I don't know, like, a thousand times, then our time kept getting faster and faster."
With each passing track meet the Lakewood High School girls 4×100 relay continued to progress. Running the first leg, considered by most to be designated for the team's strongest runner, Kenzie continued to work on her blazing fast split, which she says topped out at a whopping 11.8 seconds. Her relay team was peaking at just the right time. When they competed in sub-districts and then districts in mid-May, they managed to post a blistering 50.8 second time that qualified them to run at State.
This year's Washington State track finals took place at Mount Tahoma High School in Tacoma. Kenzie and her relay team were among the top 2A runners invited to race into the record books during the weekend of May 27.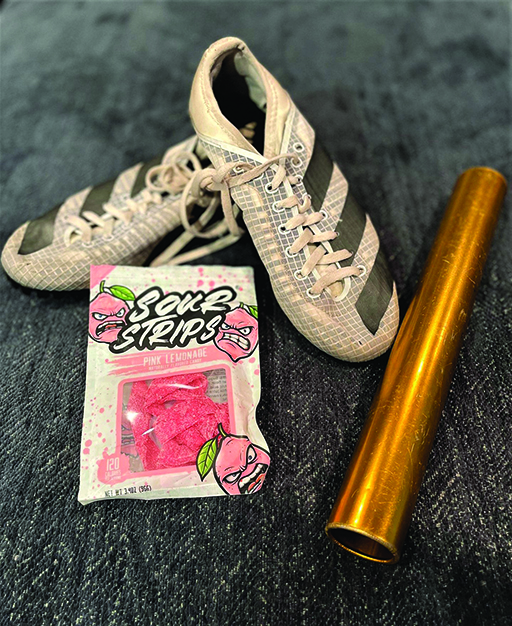 A contingent of family made the trip to Mount Tahoma's outdoor track and field facility to cheer on their soccer star turned State qualified sprinter. As she does before every race, Kenzie devoured a pack of pink lemonade-flavored sour strips. The 120-gram shot of sugar refuels her glycogen level for the longest 12-second sprint of her life. After she completes her leg and passes the baton to the next runner her time is leading the race and all she can do is wait for the relay to conclude to see where they place.
A matter of seconds later the times are announced and the Lakewood relay team finishes with the 6th best time.
"When the times were announced I was both excited and sad. Excited because of how well we did as a first-time relay team and how much we grew from the beginning of the season, but sad because I know we were so close to finishing 4th. But really, no one predicted we'd even qualify for State, let alone make school history," reflected Kenzie. "We were told it was the first time in Lakewood school history that a team made it to a State final for the 4×100. That's a pretty cool achievement."
With graduation only a couple weeks away, the 18-year-old State finisher admits her athlete days may be behind her. That is unless she manages to make the Hawaii Pacific University soccer team as a walk-on. But if not, she'll turn all her focus to her studies while pursuing a Bachelor's Degree in marine biology on the gorgeous Honolulu-based campus.