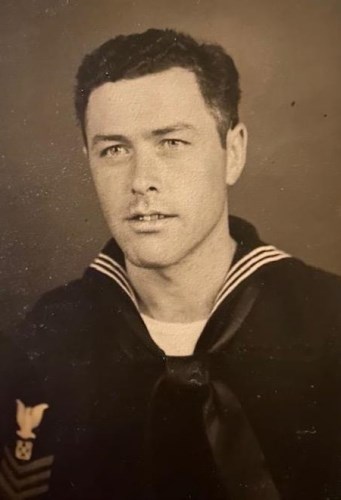 November 7, 1916 – January 11, 2021
Uncle Mickey passed away peacefully on January 11th at the age of 104 surrounded by family. Mickey was born in Cleveland Ohio on November 7th 1916 and spent many years sailing the Great Lakes as a merchant marine. Anyone who knew Uncle Mickey heard stories of the massive waters of the great lakes and the adventures that filled him for a lifetime. 
In 1941 Uncle Mickey began his service in the United States Navy where he served until 1945. He was a proud WWII veteran, and his whole family is proud of him. 

Mickey married his love Ruth Coy a Tulalip Tribal member in 1946, they spent many years in Renton while he made a career with the Boeing Company. Uncle made friends everywhere he went and that included many from Boeing. 

Mickey and Ruth made their way back to Tulalip where he retired from the Everett branch of Boeing. During this time Mickey and Ruth enjoyed being home in the Tulalip community; active at St. Anne's Church, community ceremonies and partaking in traditional ways of being. Mickey was bestowed the title Honorary Tribal Member for his dedication and love for the Tulalip people. 

Uncle Mickey moved to a remote area in Arizona and began to lead a simple life, taking walks and enjoying the outdoors and traveling the Southwest with Ruth. He was very independent all the way until the end of his life. Uncle Mickey was a proud man, honorable and had a wonderful sense of humor. 

Uncle moved back to Tulalip 7 years ago and lived the rest of his life living with his nephew Lenny and spending time with family. Uncle Mickey is survived has numerous nieces and nephews who brightened up his life. He is preceded in death by his wife Ruth Walker, his parents, two brothers and a sister. 

We would like to thank all the caregivers who helped make Uncles life full, happy and healthy over the last couple of years. We will remember Uncle Mickey's smile for the rest of our lives, he blessed us until his last breath and will continue on for the rest of ours. 
A graveside service will be held Thursday, January 14, 2021 at 12 Noon at Mission Beach Cemetery. Arrangements entrusted to Schaefer-Shipman Funeral Home