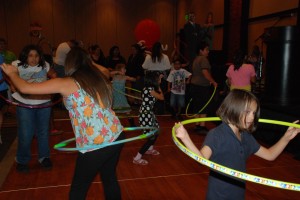 Article and photos by Jeannie Briones
The Orca Ballroom at the Tulalip Resort Casino was filled with the sounds of music from the 50's and 60's, setting the tone to twist the night away and kick off the annual Wellbriety Rocks celebration on September 7th.
The evening was about celebrating sobriety, as family and friends listened to the success stories of boot camp and talking circle graduates.
"I went through boot camp in January, 2011; I was addicted to heroine and meth. I got one year and ninety three days, today, clean and sober," said Tribal member Cyrina Williams. "If I can do it, I think anybody else who wants help can do it."
"The healing [talking] circle, if they didn't have that, I wouldn't be here as far as I am now," said Toniena Adams, Tribal member. Toniena says that the talking circle has also helped her granddaughter to realize her abilities through recovery.
Also on the evening's agenda, Tulalip Behavioral Health introduced the new Aftercare Wraparound Recovery Extension Program (AWARE) program, while also bidding farewell to the Alternative Resource Management (ARM) boot camp program.
AWARE is replacing the ARM program, and offers after care services to help tribal members and their families maintain a healthy and drug-free life.
"The AWARE program is an extension of services for after care, so that we can begin to help our people learn how to live sober and clean; learn how to have fun and laugh and start connecting with each other so they are not alone," said Helen Gobin-Henson, Aware Program Manager.
"We are going to do a new workshop called the 'Real Workshop' that will continue to teach our people about recovery tools, enabling, co-dependency, hard facts of drugs and alcohol, and how it's killing our people," continued Helen.
The evening was packed with exciting events that included hula hoop, twist dance, karaoke, and bubble gum blowing contests, along with a comedian and guest speakers. Tulalip Tribes General Manager, Sheryl Fryberg, won first place with her cool dance moves in the twist contest, and tribal member Pauline Jones placed first in the hula hoop contest. Cool prizes were given away throughout the event.
For more information on the AWARE Program or the Talking Circle, contact program manager Helen Gobin-Henson at 360-716-4022.