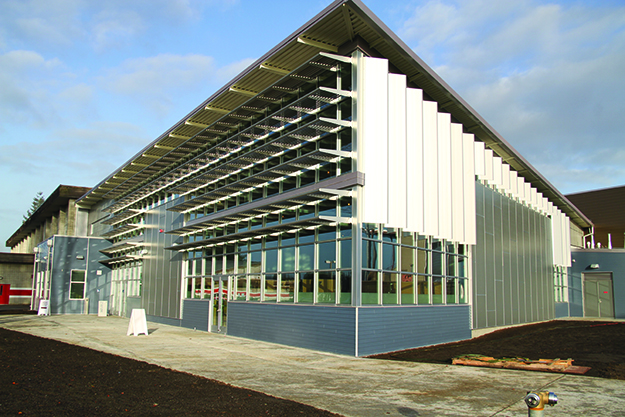 By Kalvin Valdillez, Tulalip News 
Many people often begin their new year optimistic, ready for change and a new beginning. For some that new beginning may be a change of scenery, proper financial budgeting, and perhaps the most popular, healthy eating and lifestyle habits. Marysville-Pilchuck High School (MPHS) students returned to school from winter break to a new cafeteria named the Food Commons. The cafeteria provides students the tools to accomplish their resolution goals as well as the promise of a better tomorrow.
In Spring of 2016, construction on the Food Commons began after the results of an online survey showing parents, faculty, and most importantly students of MPHS, felt the previous cafeteria was too emotionally straining for future use. In fact, for over two years students ate their lunches in classrooms and the school gym, leaving the cafeteria unused since the shooting in 2014.
"It feels like we are turning the page on a very difficult chapter and looking to the future. Our kids are so resilient, but it's been an incredibly tough road for them. To have a new beginning in a new place, to push the restart button, is a great way for them to see that the community really does care. We're hoping for this to be a celebration and a new beginning for our kids," stated Marysville School District Superintendent, Dr. Becky Berg.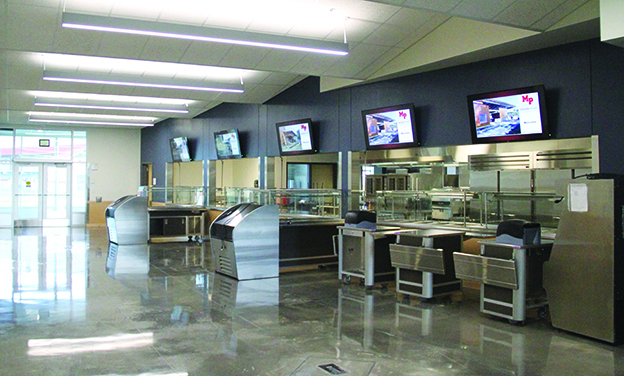 The 16,382 square-foot Food Commons was designed to highlight natural lighting and follows the Washington Sustainable Schools Protocol, using 15 percent less energy and 25 percent less water annually.
The $7.5 million cafeteria was funded by both Legislature and Washington State, and has many new features that students are undoubtedly excited about including a large lounge area, an ASB office, a DECA (finance and marketing) classroom, and the school store.
Students collaboratively chose the name of the store, the Oasis, because it's a cool spot to grab a drink and refresh oneself. Students can purchase a variety of items at the Oasis including espresso, paninis, and frozen yogurt.
MPHS will host an open house for the community of Marysville and its surrounding areas during the Spring, once the students are comfortable and settled into the Food Commons. For more information on the Food Commons visit the Marysville School District's website, www.msd25.org
Contact Kalvin Valdillez, kvaldillez@tulaliptribes-nsn.gov