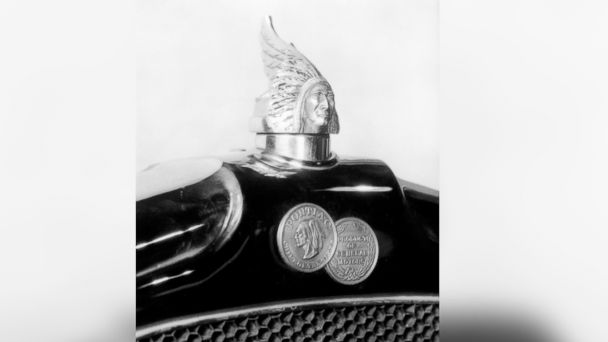 By Susanna Kim,  ABC News
Criticism over the NFL's Washington Redskins' logo reached an apex after owner Dan Snyder decided to continue using the name and created the Washington Redskins Original Americans Foundation, the most recent controversy in a long line of spats over Native America names and images.
Such names and images have been part of the American culture for more than 100 years, and many prominent corporations and even the government use Native American names on everything from weapons (the Tomahawk Missile) to butter (Land O' Lakes and its Native American mascot.) You can even insure your life with Mutual of Omaha, which uses an "Indian head" logo.
The Redskins are sticking with their team and foundation name after the NFL team owner Snyder said he and his staff traveled to 26 Tribal reservations across 20 states to listen "with a perspective about our Washington Redskins name." A spokesman for the team declined to comment further to ABCNews.com.
Read More: 'Change the Mascot' Campaign Hits Washington Redskins, Other Athletic Teams
Here are some corporate logos that have phased out Native American images and names and others that continue to be marketed today.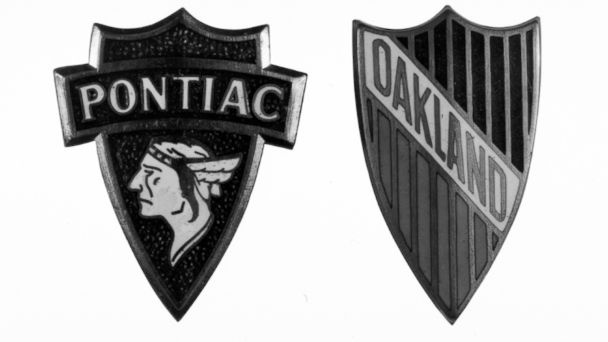 The radiator shell of all Pontiac cars through 1928 pictured Chief Pontiac and the original slogan, "Chief of the Sixes," according to GM archives; other logos were used through the years, including a Pontiac car circling a globe and silhouettes of Chief Pontiac as a "warrior and statesman."
GM executive Bunkie Knudsen phased out Pontiac's "Indian Head" hood ornament in 1957, to be replaced by the stylized red "arrowhead" logo, according to a company history timeline from 2001. Pontiac was shut down as a brand in 2010.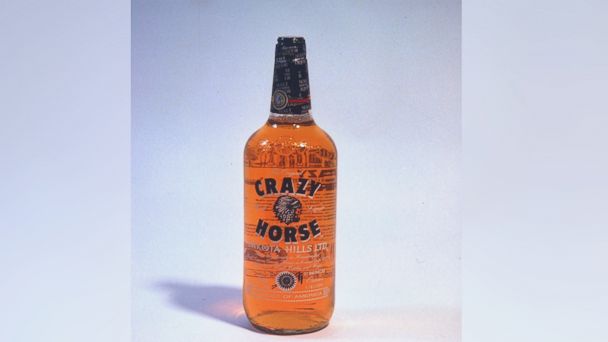 Hornell Brewing's Crazy Horse malt liquor is seen in this undated file image.
Back in 2001, the descendants of the Lakota Oglala leader Crazy Horse (or Tasunke Witko in Lakota) settled a defamation lawsuit involving Crazy Horse malt liquor, Minnesota Public Radio reported.
"Crazy Horse's descendants filed suit eight years ago, trying to stop beer makers from using the chief's name on an alcohol product that was distributed to 32 states," MPR reported. "The opposition to Crazy Horse malt liquor came in part, because Crazy Horse had denounced the introduction of alcohol to American Indians."
"We certainly never intended to offend anybody. We are indeed, deeply sorry for any offense we caused the Rosebud Sioux or any other Native American people," John Stroh III, then chairman of SBC Holdings, formerly Stroh's Brewing Co., then said according to MPR.
The company stopped using "Crazy Horse" as a brand.
SBC was later sold to Pabst Brewing Company and Miller Brewing Company.
Pabst did not respond to a request for comment.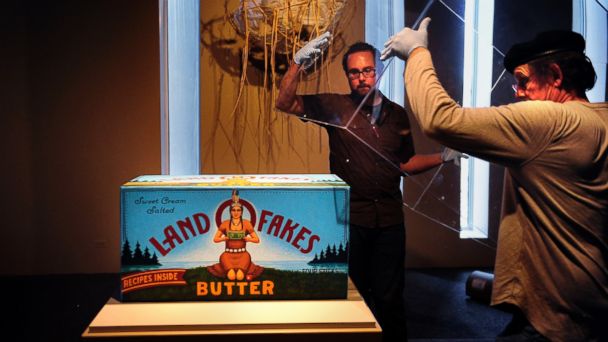 Land O'Lakes Inc. is a member-owned cooperative, the second largest in the country, the firm says, after outdoor gear retailer R.E.I.
The company, which also owns Purina pet food and WinField agricultural and chemical products, has an eponymous butter product that uses a drawing of what the company calls an "Indian maiden."
The company website states that "the now-famous Indian maiden" began as a painting in 1928.
"Reflecting the Native American heritage of the Upper Midwest, it showed an Indian maiden facing the viewer and holding a butter carton and surrounded by lakes, pines, flowers and grazing cows. That painting inspired a new design for the butter carton, and remained until the spring of 1939, when it was simplified and modernized by Jess Betlach, a nationally recognized illustrator. Decades later, with only minor changes, this design continues to capture the goodness and quality of LAND O LAKES brand dairy products from butter to cheese, deli cheese to foodservice sauces, school-lunch macaroni and cheese to dairy ingredients for other food processors."
One now closed Change.org petition criticized the image for using stereotypes to create and sell products, with a "traditional buckskin outfit, two braids for her hair, and a head dress/band with one feather present."
Land O'Lakes Inc. did not respond to a request for comment.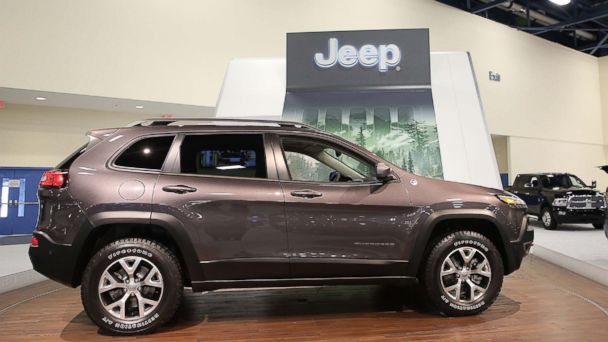 A view of a 2014 Jeep Cherokee at Miami International Auto Show at the Miami Beach Convention Center in this Nov. 9, 2013, file photo.
Chrysler revived the Jeep Cherokee, which had retired more than 10 years ago, as a 2014 model name.
That didn't sit very well with Amanda Clinton, a spokeswoman for the Cherokee Nation in Oklahoma last summer.
"We are really opposed to stereotypes," Clinton told the New York Times last June. "It would have been nice for them to have consulted us in the very least."
In the same article, a spokesman for Chrysler explained to the Times that research showed an appeal for the name. "Our challenge was, as a brand, to link the past image to the present," Jim Morrison, Jeep marketing director told the Times.
Chrysler did not immediately respond to a request for comment.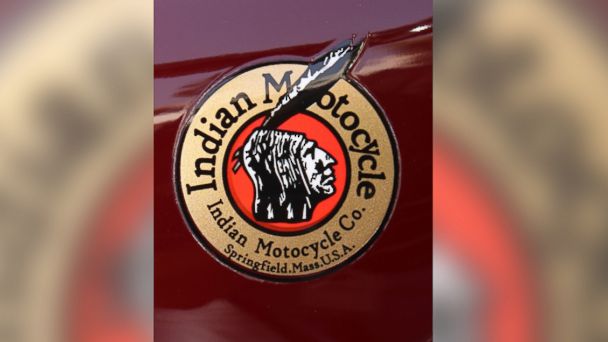 Indian Motorcycles, a subsidiary of the publicly-traded Polaris Industries Inc., calls itself America's first motorcycle company, founded in 1901, according to the company website. The company markets motorcycles such as the Indian Chieftan, with a stylized "Indian" headdress logo, starting at $22,999. The Indian Chief Vintage and Classic, $20,999 and $18,999, simply have the company cursive script as a logo.