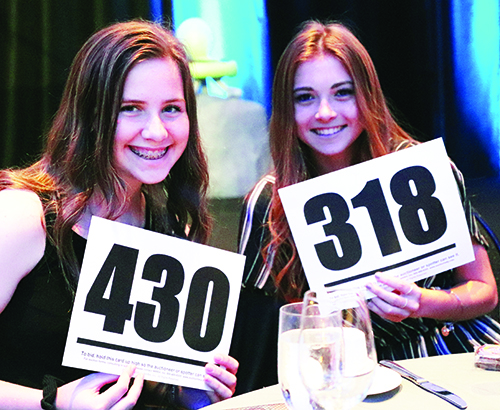 By Micheal Rios, Tulalip News 
The 27th annual Chocolate Lovers' Gala was a sellout event attracting 550 thoughtful attendees to generously give from the heart and wallets to make a difference in the lives of domestic violence victims, survivors and their families. Benefiting Domestic Violence Services (DVS) of Snohomish County, the annual gala transformed the Tulalip Resort Casino's Orca Ballroom into an out of this world experience with the theme "To Peace and Beyond!"
"It's our number one event of the year," said DVS Executive Director Vicci Hilty of the high-energy gala and accompanying auctions. "Last year was the first time we raised over $200,000 and from the way it feels tonight I think we're going to top it once again. These dollars we raise are the most important ones because they literally keep the lights on. Money raised helps every client we have and funds all the services we provide to help anyone who's been abused and are a victim of domestic violence.
"Having Tulalip's Charitable Contributions Fund be this year's title sponsor means so very much," continued Vicci. "To have a community partner that understands what it's like to be in these situations is absolutely paramount. The Tribe is such an important partner for us and are a critical piece for everything we do every day as an organization."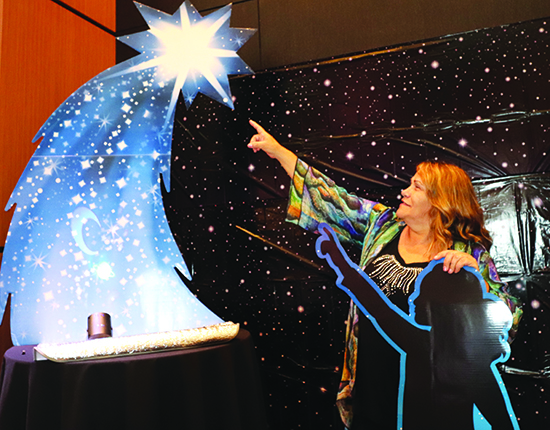 There was a variety of eye catching space-themed props and backdrops perfect for photo opportunities, along with a seemingly limitless supply of flavorful wine and decadent chocolate keeping the atmosphere fun and upbeat on the evening of March 29. The popular gala also featured a silent auction with hundreds of items ranging from a Russell Wilson signed football to handmade quilts and jewelry to limited edition bottles of Cabernet Sauvignon. 
During the live auction, 35 big-ticket items, including several destination vacation packages and international cruises, resulted in exciting bidding wars with all proceeds benefitting the DVS. The local nonprofit has served Snohomish County since 1976 and provides comprehensive, confidential services to all victims of domestic abuse. Services include a 50+ bed emergency shelter, 24-hour hotline, supportive housing, support groups, legal advocacy, children's programs, and community education.
Switching tones from lighthearted to serious, a video montage of domestic violence survivors played on several large Orca Ballroom projector screens. Courageous stories were shared followed by podium speakers giving voice to victims who all too often suffer in silence. 
"Think about this: if someone's father has Alzheimer's then we rally around them. If someone's mother has cancer or someone's kids are sick then we donate our vacation time, we cover there shifts at work," shared guest speaker Dr. Robin Fenn of Verdant Health. "For these individuals we bring them home cooked meals and send texts saying 'thinking of you' or 'hope everything is okay'. But with domestic violence we avert our eyes, we whisper at the water cooler, and we don't ask questions. 
"Isolation is one of the biggest contributors to domestic abuse. If you see something, then say something. Please have the courage and grace to make eye contact and ask the hard questions. And if you have the stories be brave enough to share them because if we don't give voice to this, then who will?"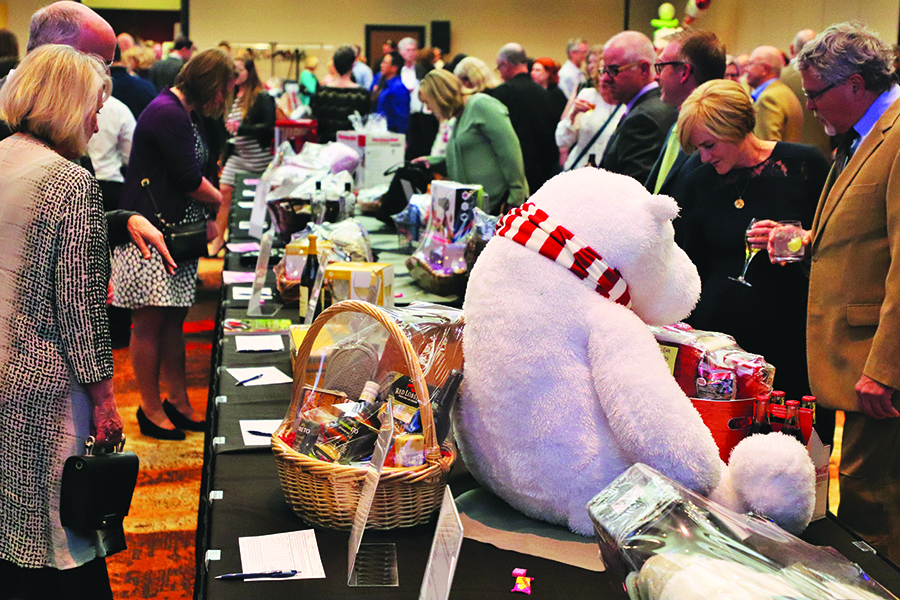 Domestic violence affects millions of people in the U.S. every year. All divisions of society are impacted regardless of age, race, religion, sexual orientation or socioeconomic status. The National Intimate Partner and Sexual Violence survey found that every minute, 20 people in the U.S. are victims of physical violence by an intimate partner. One in three women and one in ten men, or 45 million adults, experience physical violence, rape, and/or stalking by an intimate partner during their lives.*
A victim's life may be in most danger when they attempt to leave or seek a protection order against their abusers. Which is why organizations like DVS of Snohomish County are dedicated to ending domestic abuse by providing a wide range of services to victims and by facilitating social change. The agency believes every individual has the right to live in a safe, nurturing environment.
"Our partnership with Domestic Violence Services is extremely important to take care of our people," shared soon-to-be Tulalip Tribes Chairwoman Teri Gobin. "In the past, people stayed in abusive relationships because they had no safe place to go. If there were kids then they suffered watching the abuse happen and often got abused themselves. It's another historical trauma that's happened to our people.
"I'm excited for our DVS partnership because it makes more options available for our people, and our current programs utilize these resources to help those in need of assistance," added Teri.
The 27th annual Chocolate Lovers' Gala was a huge success because of the community, business partners, and generous individuals who collectively contributed a record breaking $276,000. All funds raised support the services needed to stop domestic violence, and the fear it brings into the lives of countless victims and their precious children.
If you or someone you know is a victim of domestic violence, Domestic Violence Services of Snohomish County can help you. For information, please call their 24-hour crisis hotline: 425-25-ABUSE (425-252-2873).
*Source: 2016 Biennial Report to Congress, D.O.J. Office on Violence Against Women