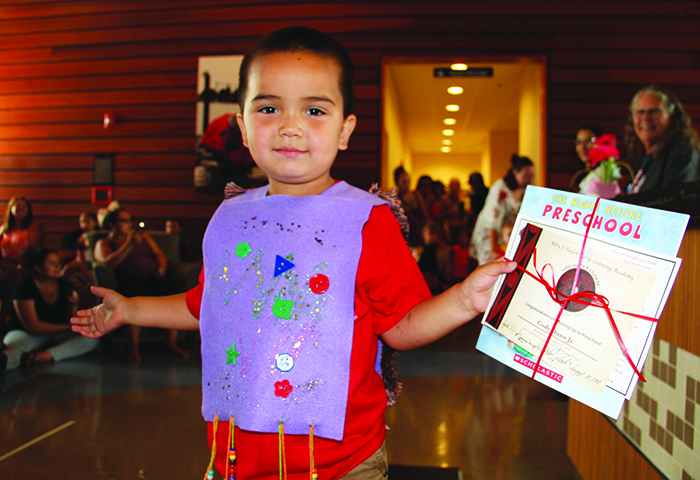 By Kalvin Valdillez, Tulalip News
Family members gathered in the lobby of the Betty J. Taylor Early Learning Academy to cheer on their kids as they completed the very first phase in their educational journey. On August 14, forty-two students graduated from the Early Head Start birth to three program and took a symbolic walk across a mini podium as they moved up from the Early Head Start side of the Academy to the Montessori and ECEAP side of the building.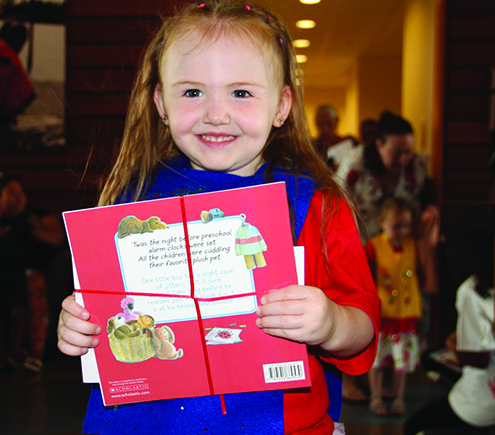 The kids received certificates for completing Early Head Start along with cedar-carved pendant necklaces. Many of the students have been enrolled in the program since infancy and are ready to expand their knowledge as well as see what the big kids have been up to in Montessori.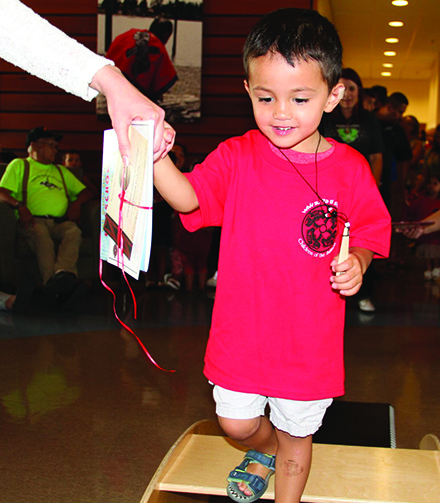 "My son will be going into Montessori, leaving the birth to three program," says parent and Early Head Start teacher, Teresa Frane. "He's been in the program since he was six-weeks old, he started right away. It's been very emotional but very exciting at the same time watching him go through the whole Early Head Start process. My son has grown into this amazing little man because of Early Head Start. I especially love the cultural aspect because they do a lot of the drumming and get to learn about the canoes and the salmon. It was a very emotional day; I'm excited to see what the next two years brings him through this academy."