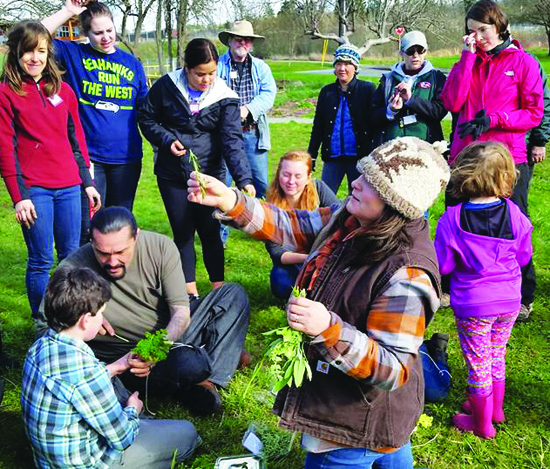 By Niki Cleary, Tulalip News 
Exercise, laughter and hugs, fresh air and a sense of accomplishment were some of the gifts about 50 community members gave themselves on Saturday, February 20.  The Healthy Gardening Gathering, hosted by the Karen I. Fryberg Health Clinic's Diabetes Care and Prevention Program, was much bigger than a seminar on gardening and preparing healthy meals; it was a reminder that peer pressure can be a good thing. The effort, which involved preparing new garden beds for the Clinic gardens, more importantly provided a place to build fellowship and support for wholesome living.
Members of the WSU Master Gardeners program were onsite to offer their knowledge and enthusiasm about gardening. Many of the volunteers who joined in have worked with each other before, some have helped out at the Hibulb gardens, some are part of the Diabetes Prevention Program, others participate in the Wisdom Warriors program. Their common ground (pun intended) is a desire to live well and enjoy life.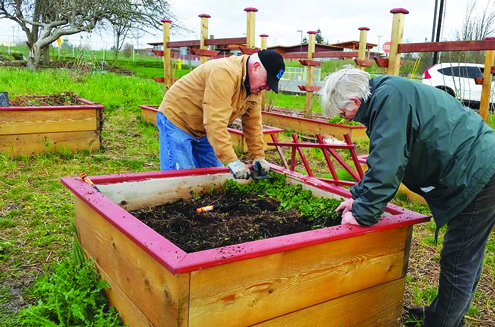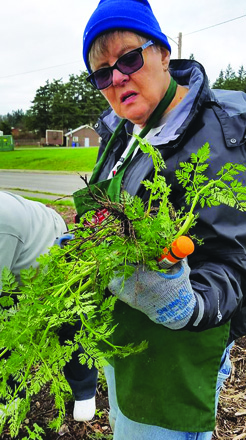 Toddlers, elders and all ages in between joined the fun. If you are interested in learning to garden, if you want to eat healthier and exercise more, or if you're just looking for some fun people to hang out with email Veronica Leahy for more information vleahy@tulaliptribes-nsn.gov.
Coming up, the Diabetes Program has two field trips, one for a Padilla Bay nature walk on March 11, and one for a Heronswood nature walk and plant sale, April 2. Upcoming classes and education include Diabetes Day March 3, a set of Diabetes comprehensive classes March 9, 16, 23 and 30. Additional gardening opportunities will be available at the Clinic gardens April 16 and June 11, and at the Hibulb Gardens March 5 and 12.