Published: July 31, 201
The Associated Press
WENATCHEE, WASH. — Firefighters are making progress against two big wildfires burning near Wenatchee and Goldendale in Eastern Washington.
They have completed a line around the fire that burned about 35 square miles around Satus Pass, about 15 miles northeast of Goldendale. Spokesman Dam Omdal says more than 1,300 firefighters are mopping up hot spots and strengthening the lines. Evacuations have been lifted. Highway 97 remains closed between Goldendale and Toppenish.
At the 93-square mile fire south of Wenatchee, spokeswoman Linden Lampman says fire retardant drops Tuesday and about 80 hot shot firefighters working overnight prevented the fire from spreading south into Kittitas County where some residents have been evacuated. Nearly 400 firefighters are on the scene.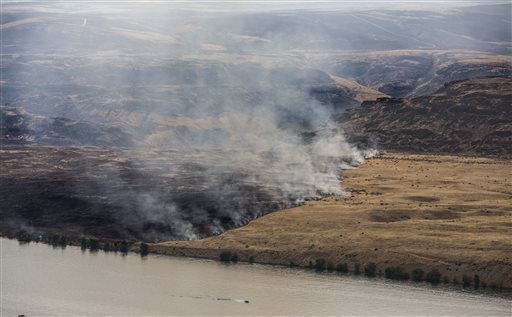 The fire danger remains high through Thursday with the threat of lightning strikes from thunderstorms.