Tag Archives:
health clinic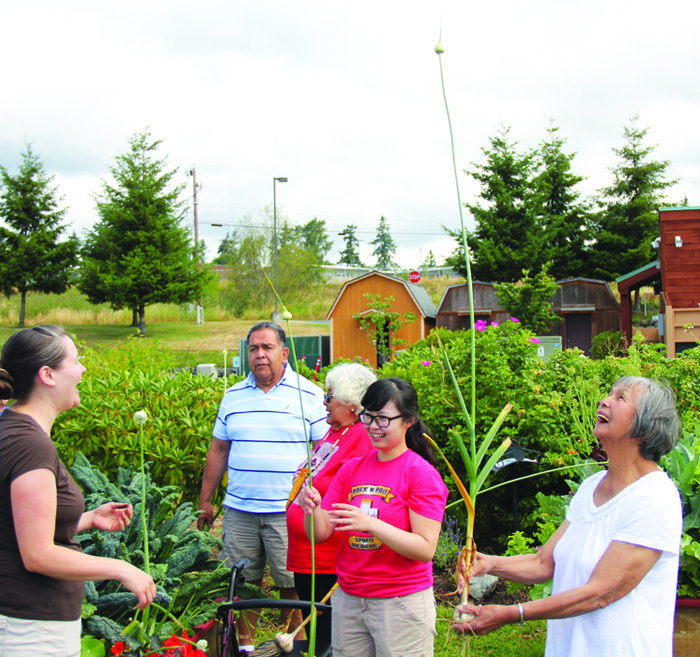 by Micheal Rios, Tulalip News 
On Thursday, July 16, from 10:00 a.m. to 3:00 p.m. the staff of the Tulalip's Diabetes Care and Prevention Program hosted a diabetes cooking class. The purpose of this class was to learn and talk about the health benefits associated with garlic, onions and sugar free, wild berry jams. To make the class an enjoyable, hands-on learning experience, the participants did some gardening in order to create practical applications for the harvested foods with the assistance of the Wisdom Warriors and some community youngsters.
"Our garlic and onion crops were substantial this year, so we decided to offer a class structured around the harvest," describes Veronica "Roni" Leahy, Diabetes Program Coordinator, of the bountiful produce found in the Wellness Garden, located behind the Tulalip health clinic. "Garlic is low in calories and very rich in vitamin C, vitamin B6 and manganese. For this reason, garlic is known to boost the function of the immune system and reduce the severity of common illnesses, like the flu and common cold. Other health benefits include relieving arthritic pain and assisting in lowering blood sugar levels for people with diabetes."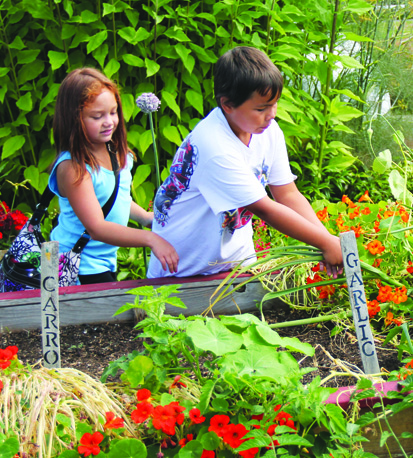 Garlic is a wonderful seasoning to add aroma, taste and added nutrition to your dishes. To make use of its multi-purpose value, class participants were shown how to harvest the garlic, along with other herbs, from the Wellness Garden and then used them to make garlic braids. Braiding the garlic with herbs allows the garlic sufficient time to dry and be readily used at home in a variety of meals.
Around midday, the class took a timeout in order to relish on a healthy lunch of pita bread sandwiches, some smoked salmon compliments of Marvin Jones, and a bounty of fruits and vegetables while enjoying the 80-degree weather and sunshine.
Following the lunch break, the class participated in making sugar free, wild berry jam mixed with chia seeds. Many people are familiar with local berries, but not so familiar with chia seeds. The combination of protein, fiber, and the gelling action of chia seeds when mixed with liquids all contribute to their easy to use benefits.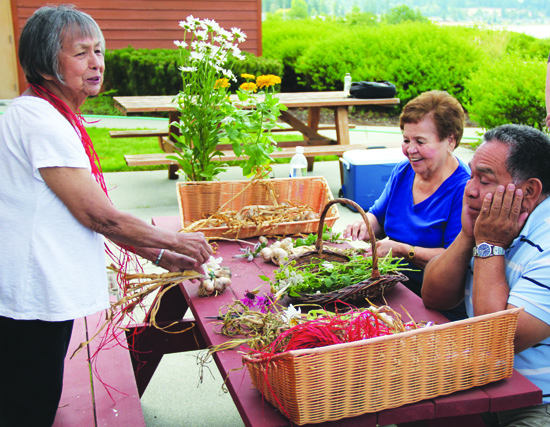 "Chia seeds, like flaxseeds, are very high in omega 3 fatty acids, and they contain no gluten or grains for those who are on a gluten free diet," explains Leahy. "Because of their high fiber content, chia seeds have the added health benefits of helping to reduce inflammation, enhancing cognitive performance, and lowering high cholesterol. Also, adding chia seeds to smoothies or yogurt can give people the feeling of being full and satisfied, which helps lower food cravings between meals."
The joys of gardening can reap great benefits, from tasty, healthy vegetables to just enjoying the outdoors. Pride in cooking with food you helped to grow and harvest counts also. Combine these benefits with proper nutritional education and you have an enjoyable experience that can last a lifetime. For those who missed on this session, there will be future gardening and cooking classes offered. Keep a look out in future articles or 'like' our Tulalip News facebook page to stay in the loop.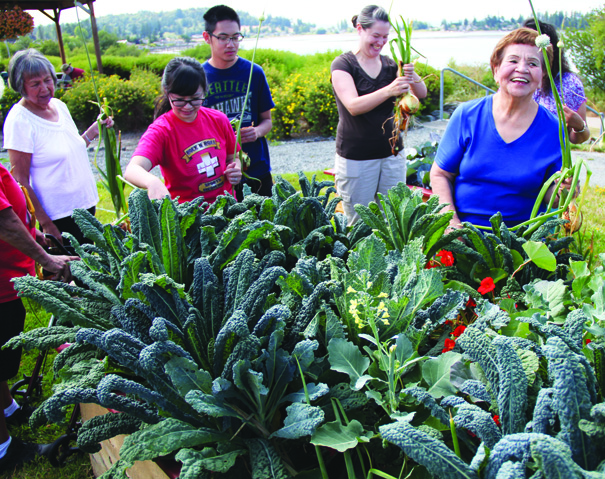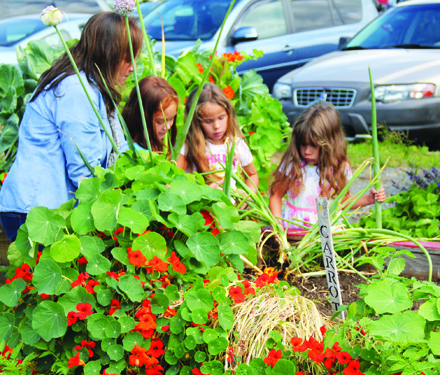 All photos by Micheal Rios
Contact Micheal Rios, mrios@tulaliptribes-nsn.gov