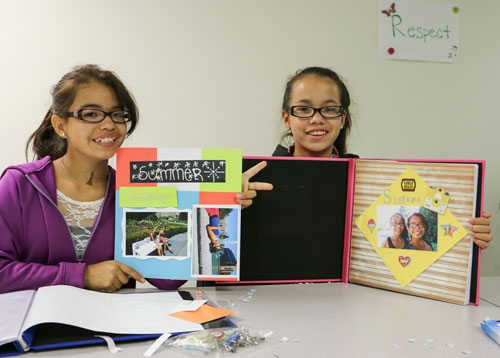 By Brandi N. Montreuil, Tulalip News

TULALIP – Native teen girls, age 14-17, have been busy this summer at the Tulalip Family Haven's Girl Group building pride in their accomplishments as well as building self-esteem.
The group provides teen girls the support they need to become the most successful person they can be. Using the "Canoe Journey, Life's Journey" curriculum guide by June LaMarr and G. Alan Marlatt, the young women are taught to make choices that promote positive actions and learn to avoid the hazards of alcohol, tobacco, and drug use.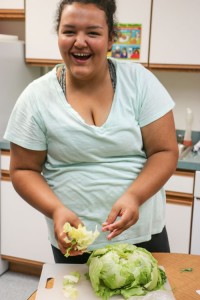 To promote positive experiences, the group has participated in a whirlwind of summer activities that have included a rope course to teach overcoming one's fears and learning to trust, a tour of the University of Washington campus to learn college preparation, a chance to watch basketball star Shoni Shimmel at a Storm's Game played in Seattle –a reward for good group attendance and a visit to listen the Seattle Pixar Symphony, among others.
"Our mission is to help girls experience and learn life skills to help them through their teen years. We want to build positive memories and confidence so they can be successful in their goals," said Sasha Smith, Girls Group lead youth advocate.
Girls Group is held Tuesday through Thursday, 11:00 a.m. to 3:00 p.m. at the Tulalip Family Haven building across from the Tulalip Boys & Girls Club. Transportation is available. For more information about the Girls Group, please contact them at 360-716-4404.
Brandi N. Montreuil: 360-913-5402; bmontreuil@tulalipnews.com