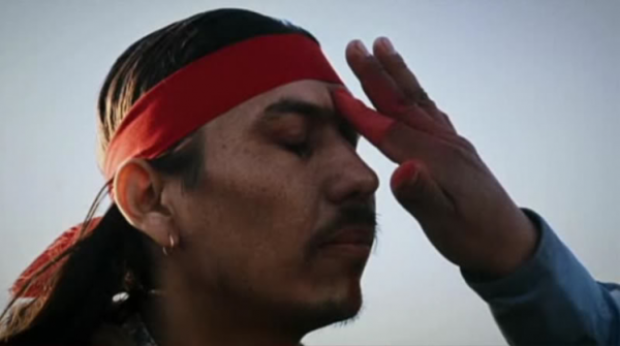 Vince Devlin, January 2, 2014, Buffalo Post
Carter Camp, who helped organize the 1973 uprising at Wounded Knee in South Dakota, has died at the age of 72.
The Associated Press reports Camp succumbed to cancer on Dec. 27 in White Eagle, Okla.
Camp, a member of the Ponca Tribe of Oklahoma, was a longtime member of the American Indian Movement, organizing more than 30 chapters in his home state of Oklahoma, (his sister Casey) Camp-Horinek said. The American Indian Movement was founded in the late 1960s to protest the U.S. government's treatment of Native Americans and demand that the government honor its treaties with Indian tribes.

He had a leading role in the Trail of Broken Treaties in 1972, in which a caravan of Native American activists drove across the country to Washington, D.C., to protest treaties between tribes and the federal government. They took over the Bureau of Indian Affairs for several days.
Although several people in leadership roles went on trial for events that took place at Wounded Knee, the AP reported that Camp was the only one to ever serve time. He spent two years in prison.
"He was the only person in (a) leadership position in Wounded Knee who never left Wounded Knee, not to go out and do press junkets, not to go and sit in a hotel for a while. None of that. He was a war leader there. He stayed inside with his warriors," Camp-Horinek said of her brother.
Most recently, Camp fought the Keystone XL pipeline.