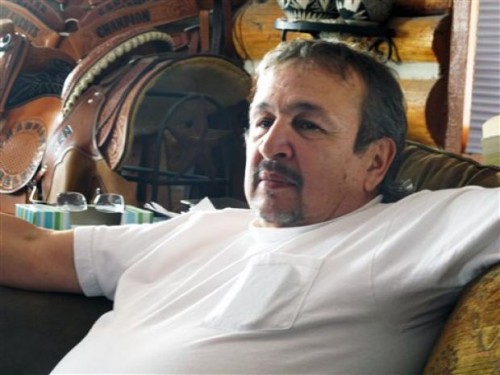 By The Associated Press
GREAT FALLS (AP) — The executive body of the Rocky Boy's Chippewa Cree tribes in north-central Montana voted Monday to expel chairman Ken Blatt St. Marks for the third time.
The Great Falls Tribune reported that in an opinion issued Monday, the Chippewa Cree Business Committee said they found St. Marks has "committed gross misconduct and neglected his duty."
The on-again, off-again chairman was first elected chair of the committee in 2012 and since that time has been ousted by the committee on two other occasions after theft, fraud, sexual harassment and other allegations. St. Marks has been reinstated after lengthy court battles and re-elections. He was most recently elected by voters again in February.
St. Marks has never been officially charged in tribal, state or federal court based on allegations in the committee's opinion. He has said the committee's actions are in retaliation for his cooperation with federal authorities investigating corruption.
The U.S. Interior Department ruled to that effect in December, saying the Chippewa Cree Business Committee violated federal whistleblower laws when it terminated St. Marks as its chairman in March 2013. The department determined there was sufficient evidence to indicate St. Marks was removed by the tribal council at the time because he was cooperating with a federal corruption investigation on the Rocky Boy's Indian Reservation.
About a dozen people have been convicted or pleaded guilty to federal fraud charges over the awarding of construction contracts and kickbacks paid to tribal officials.
In this week's dismissal, the Chippewa Cree Business Committee said St. Marks has defrauded the tribe of more than $2.3 million in fraudulent charges and shoddy or incomplete work performed by his construction company, Arrow Enterprises. St. Marks is also charged with attempting to improperly "freeze" tribal bank accounts and with interfering with an ongoing bankruptcy proceeding.
"They just keep on making up lies, they keep on saying I stole money and I keep on telling them the same thing — 'Go get me indicted,'" St. Marks told the Tribune on Tuesday. "I've never went through the tribal court on these charges. The courts have never, ever charged me with anything. It's the tribal council that keeps acting like judge, jury and executioner."
The most recent termination of St. Marks means the reservation will need to schedule the fourth election since November 2012.