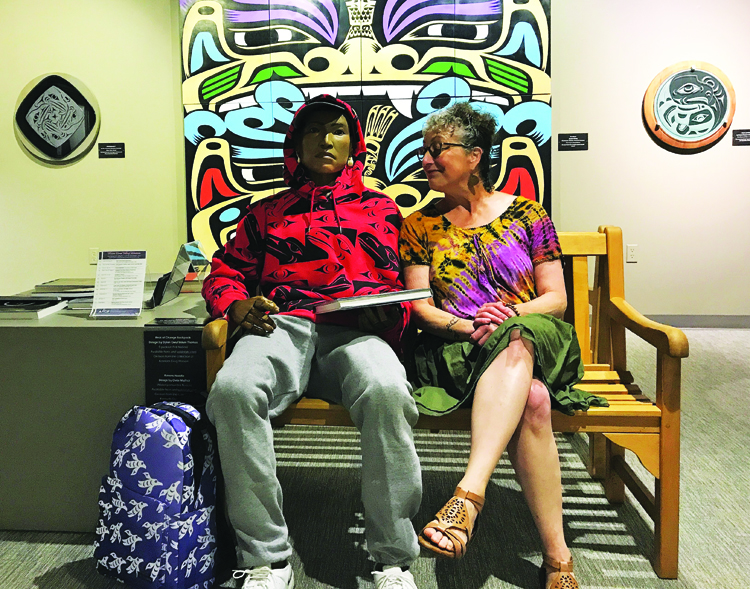 By Micheal Rios, Tulalip News 
Thirty years ago, you couldn't find a map using the term "Salish Sea" for the Puget Sound region. There were Seattle galleries and t-shirt shops aplenty selling Northwest Coast Native art, but the masks, totem poles and sinuous formline animal prints were designs from hundreds of miles away, not from here.
Thirty years ago, no major art museum in Washington had mounted an exhibit highlighting Native created works of our own lands and waters. Artists were indeed working – Musqueam visual pioneer Susan Point was making innovative prints based on ancient carved designs. Ron Hilbert was painting bold scenes of spiritual practices and Lummi weavers Bill and Fran James were making sumptuous blankets and intricate baskets. But the critical interest and most gallery attention was focused on art from the Canadian coast.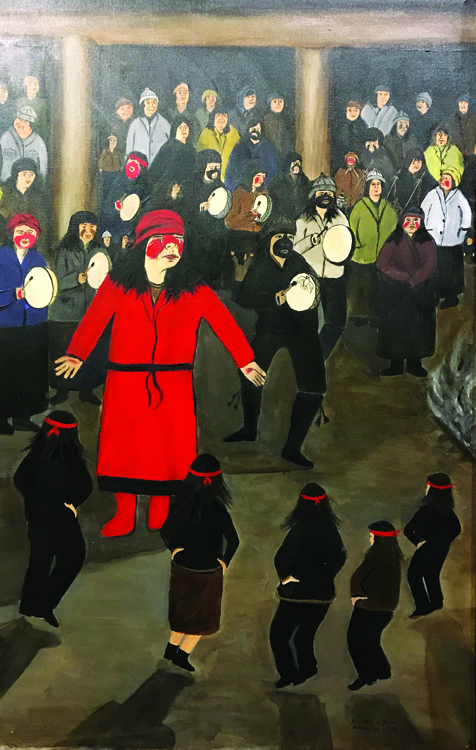 In 1989, the balance started to tip. Washington State's Centennial exhibit of Native arts opened, managed by Patricia Cosgrove (now Director of the White River Valley Museum) with Kenneth Watson as part of the exhibit staff. Both art historians were on a mission to convince Seattleites that totem poles are not indigenous and that Salish art in all its creative branches is. The exhibit was incredibly successful, and soon many influences aligned to literally change the landscape of the Native art market.
Ever since, both Cosgrove and Watson have worked hard to see the word 'Salish' enter the mainstream vocabulary, and to insure that the characteristic sweeping lines and subtle patterns of Salish arts become recognizable and emblematic of the Seattle area.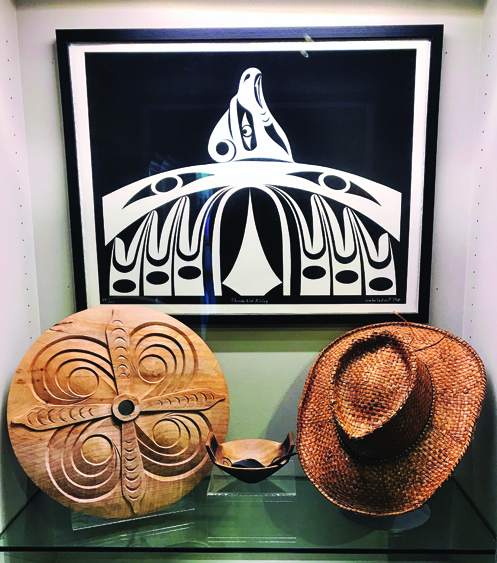 Through the effort of many, this vision has come true. High quality galleries like Seattle's Stonington Gallery and Steinbrueck Native Gallery feature experienced and rising artists from across the Salish Sea region. Generations of new artists have risen in skill and popularity. Today, Salish art is an explosion of innovation and creativity that still has a firm foundation in our region's earliest Salish generations.*
That innovation and creativity of Coast Salish artistry is currently on full display at the White River Valley Museum, located in Auburn only blocks away from the Muckleshoot Reservation. Inside the museum mounts an unprecedented six-month-long exhibition titled Salish Modern: Innovation Art with Ancient Roots.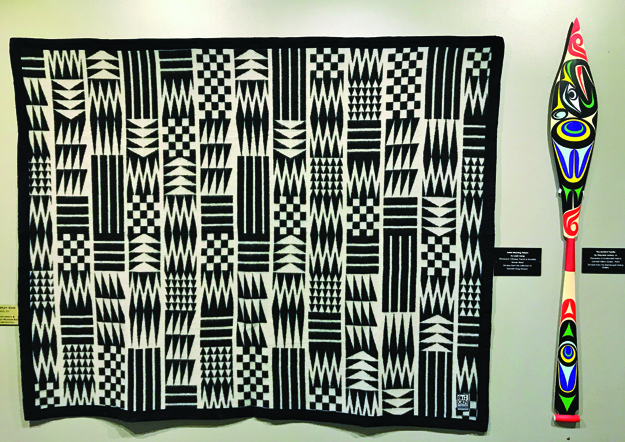 "I'm really thrilled that we have works from artists who are rock stars in the Native art world, such as Louie Gong (Nooksack), Susan Point (Musqueam), and Shaun Peterson (Puyallup)," states Patricia Cosgrove, Museum Director and Salish culture enthusiast. "People are surprised when they see the ancientness of the tradition and then recognize the elements of it all around them in these very modern pieces. This is a perfect exhibit to celebrate this vital, fabulous modern art world.
"For museum visitors and people who see the exhibit, I'd like them to know that Salish cultures are alive and can be very modern. In my opinion, modern Salish art is some of the most elegant, divine visuals that you can find," continues Patricia. "I'd love to see Salish art take the place of totem poles and form line design in Seattle as its visual identity."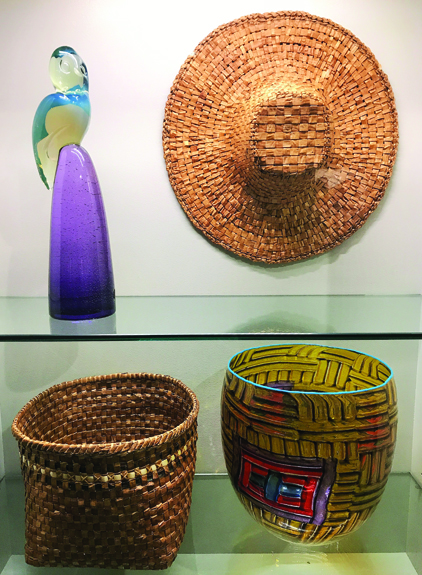 Salish Modern: Innovation Art with Ancient Roots will be on display through December, 17. The exhibit is supported in part by the Tulalip Tribes Charity Fund. Included among the many elegant Salish artworks is a rare painting by Ron "Chadusqidub" Hilbert (Tulalip and Upper Skagit) depicting a ceremonial smokehouse dance from 1989.
*source: Salish Modern exhibit material