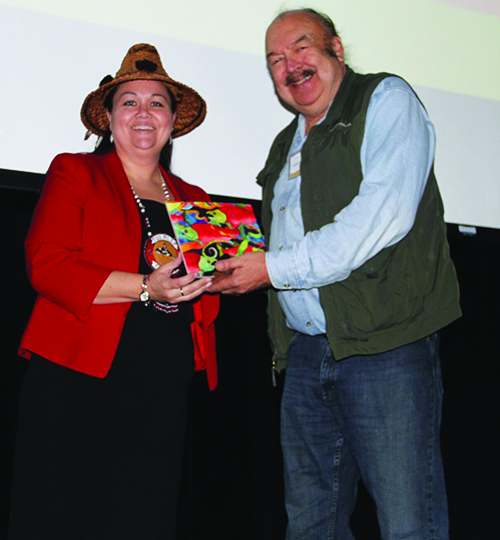 By Kalvin Valdillez, Tulalip News
On a gorgeous evening in Mukilteo, a considerable amount of conservationists attended the annual Snohomish Conservation District's Better Ground Showcase on April 12. The showcase was held at the Rosehill Community Center, providing a beautiful view of Possession Sound where Washington State ferries were traveling from Mukilteo to Clinton. The Conservation District works with farmers, city residents as well as rural and suburban landowners to promote and encourage conservation and responsible use of natural resources. During the showcase, the Conservation District honored a number of Snohomish County citizens for their work in protecting the environment, presenting awards for Conservation Leaders of the Year, Youth Conservation Leaders of the Year and Volunteer of the Year as well as Lifetime Achievement Awards. Among the evening's honored guests was Tulalip tribal member, Terry Williams. 
Terry received a Lifetime Achievement Award in recognition of his decades of dedication to protecting our Mother Earth and preserving the salmon habitat. Since the early '80's, Terry has been an advocate for the conservation of natural resources for future generations. He has led the Tulalip Natural Resources department in a variety of positions including Tribal Liaison to the Environmental Protection Agency as well as his current position as Commissioner of Fisheries and Natural Resources. Terry has built strong partnerships with local environmentalists and has also created a number of commissions and committees within the county. 
Tulalip Board of Director Bonnie Juneau presented Terry with a unique award that was constructed from tile and depicted spawning salmon. The handmade award was created by Camano Island artist, Molly LeMaster, and did not leave Terry's possession for the rest of the entire evening. 
"This whole event was really wonderful," Terry beamed. "Working with all of these folk has been extremely educational not only for me but also for the Tribe. I think it's terrific. I'm really glad to see everybody here, it shows that community support. We've got so many problems to fix and everyone does a wonderful job when we all work together."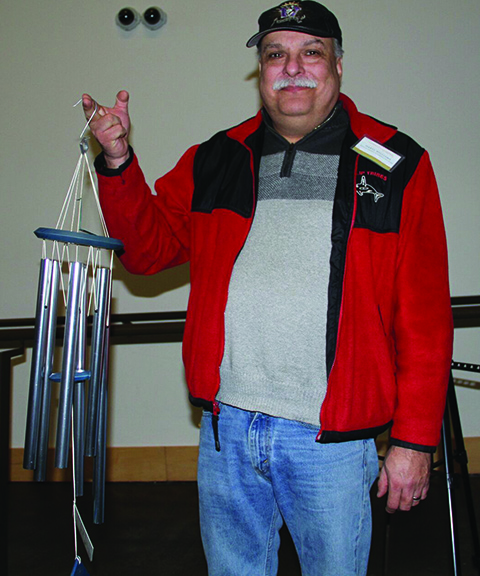 Terry was also essential in helping establish Qualco Energy, a local company that also received an award at the showcase for Conservation Leader of the Year. Accepting the award, along with his business partners, was Tulalip tribal member and Terry's brother, Daryl Williams. 
"Qualco Energy is three-way partnership between the Tulalip Tribes, Northwest Chinook Recovery and the Sno/Sky Agriculture Alliance," explains Daryl. "The partners came together to create a bio-digestive project where we collect cow-manure from Werkhoven Dairy. We capture methane that comes off of it and use that to create electricity and we store the liquids that come out for irrigating the fields during the growing season. Our main goal is for water quality purposes to get the raw manure off the fields. Over the last year we built a large rain garden at our facility to treat roof water coming off the farm, plus some of the runoff on the driveways. So, we're just trying to clean up the water that's coming off the farm."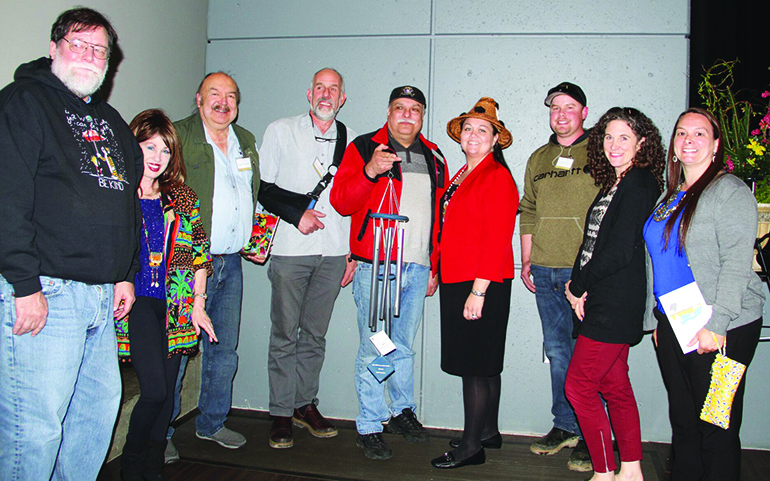 Daryl also shared his excitement for his brother stating, "I started working for the Tribe in '77, so he must've started in '82 or '83. We've worked together for a long time. I've stayed on the habitat side of things, but Terry has done a blend of everything that encompasses Natural Resources. He's done whatever it took to allow our fisherman enough time to harvest what they need and to protect the habitat so the fish have somewhere to go when they head upriver."
"My dad always used to say treat your neighbors like you'd have them treat you. It's the same with the environment," expressed Terry. "To produce all the things that we really love and enjoy, we need to take care of it. And the more we take care of the environment, the better we're going to be."