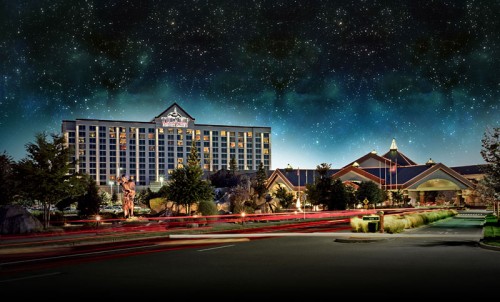 By Duane Pemberton, Communities Digital News
TULALIP, Wash, May 1, 2014 – The Taste of Tulalip is the ultimate "feast of the senses" that combines wine, food and fun in a relaxed setting that has helped define it as the defacto event of its kind in the Northwest.
The Tulalip Casino and Resort is a property on the Native American land of the Tulalip tribe, hence the casino part. Having the luxury of one of the areas top-ranking casinos helps provide revenue for the kind of budget required for the resort to put on a first-class event.
What makes the Tulalip Resort such a great venue for a wine and food event is really a combination of things going for it. A first-class staff such as Chef Perry Mascitti, Sommelier Tommy Thompson and its Food & Beverage Director, Lisa Severn. These three not only know how to throw a party, they do everything first-class.
Secondly, are accommodations which also present a very welcoming vibe and the rooms at Tulalip definitely fit the bill. Perhaps the nicest feature of the rooms is the three-tier shower system which hits all areas of the body, making you not want get out of it.
Assuming you pay for the full weekend pass, you'll start things off with a multi-course reception dinner in the main convention hall. Everything from the quality of each course you consume to the attentiveness of each wait staff person, it's a dinner you won't soon forget. This past event, Carla Hall of ABC's "The Chew" was on the center stage welcoming the guests and helping to get the "party started".
Several hours later after you experience this food and wine assault on the senses, you'll find a gorgeous, well-appointed room waiting for you to sink into.
The Grand Tasting is the event which most attend and it's not just any "second-rate" tasting, you'll find craft beers, imported wines from other countries such as Italy and France along with domestic favorites from California, Oregon and Washington State.
There are various mini-events which also take place during the Grand Tasting and those can be both a fun and educational to attend.  There's a cooking demo by a celebrity chef where you'll get to try the food when done with the demo –winner of Top Chef, Kristen Kish, held the honors in 2013.
There is also a "Rock and Roll Cooking Challenge" across from the main grand tasting hall which has always proved to be a light-hearted, fun-filled event as well.
Additionally, there's a Private Magnum tasting lounge where Tommy Thompson and crew open up extremely rare, extremely expensive wines from around the globe. Bourdeaux, Burgundy, Australia, Italy, Napa, Willamette Valley and Columbia Valley's best are often represented in this exclusive tasting.
If you love wine, you owe it to yourself to get into this tasting in order to taste wines from the likes of Chateau Margaux, Screaming Eagle, Schafer, Quilceda Creek to name a few.
It's the culmination of so many things which all seem to happen with flawless execution on the part of the staff and guests which helps guests feel very much a part of what's going on.
Any more, being able to define an "ultimate food and wine" destination in most areas has become more difficult thanks to an availability of so many good ones to pick from. There's no doubt that it should always be on your "must do" list of having an ultimate wine and food weekend in a relaxing, fun-filled place that you won't soon forget.
For more details, visit: www.tasteoftulalip.com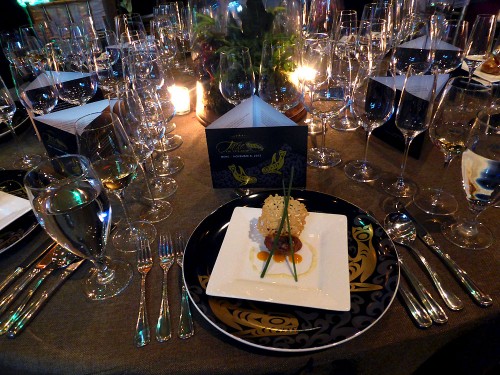 Read more at http://www.commdiginews.com/life/tulalip-resort-offers-the-best-food-and-wine-event-in-the-northwest-16594/#Hj9a4d3Mhk0hHD4x.99