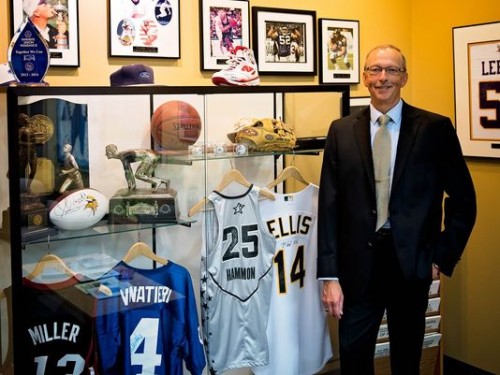 By Associated Press
SIOUX FALLS, S.D. (AP) – Finding referees for middle school games in communities on Native American reservations can sometimes be impossible in South Dakota.
In some cases, it's even led to people getting pulled from the stands to call games, the Argus Leader reported Sunday. Emergency volunteers aren't necessarily certified, which means they are less familiar with protocols when it comes to calling a fair contest, helping players learn a sport properly and handling games.
The South Dakota High School Activities Association in 2008 partnered with the Oglala Lakota College coach and athletic director Mary Tobacco to try to solve the problem. Together, they have developed a program to recruit and train Native American referees.
The program includes middle school basketball – the most popular sport in the area – volleyball and football. It involves 13 schools in two conferences. And this fall, a milestone will be reached when an all-Native American crew of referees participates in varsity football games in the region for the first time.
"We have to educate ourselves on the rules and get physically ready for the demands of fast play," said Nick Hernandez, lead official in the all-Native American crew. "As a crew, we want to be prepared because the game has a lot of rules. We must be able to facilitate all those rules and provide a fair game."
Activities Association executive director Wayne Carney said the lack of certified officials on reservations was especially problematic during the state tournament. He said foul numbers were lopsided because what was being called during regular season wasn't consistent with the rules enforced during the state tourney.
Hernandez, a former high school player at Red Cloud, became certified about six years ago. He has been the coordinator of football officials in subvarsity games for the past three years, making game assignments.
Hernandez also is responsible for recruiting potential referees, and his efforts appear to be paying off: Twenty active men and women are on the basketball officiating list, up from less than five before the program kicked off.
Information from: Argus Leader, http://www.argusleader.com