By Philip Ross, International Business Times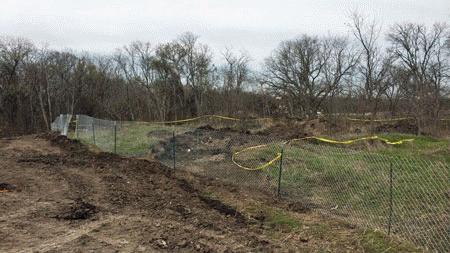 A construction crew in central Texas may have unearthed the remains of an ancient Indian cemetery. Earlier this week, human bones were discovered at the site of a future 225-home subdivision in Round Rock, about 100 miles northeast of San Antonio. Work was halted after the bones were discovered and the police were called in to investigate.
According to Associated Press, after examining photos of the bones, an FBI anthropologist said that they appeared to be the remains of a Native American. On Friday, Texas State University anthropologists were called to the site to excavate the area, which has long been a popular spot to search for Indian arrowheads.
Because the possible Native American remains were found on private land, the developers, KB Home, are responsible for preserving the site or hiring a professional archaeologist to remove and relocate the remains. Texas state law says that even a single body constitutes a cemetery and a qualified anthropologist must determine if there are other remains in the area.
"You get more than a couple and people start to go, 'whoa,'" Mark Denton, with the Texas Historical Commission, told AP. "We better wait and back off. We have to figure how we can preserve and protect this area rather than remove all of them."
Historically, central Texas was home to several Native American tribes, including the Tonkawa, Apache and Comanche. According to the Star-Telegram, if investigators can determine to which tribe the ancient remains belonged, they would contact any present-day members of the tribe so the remains could be handled according to that group's customs.