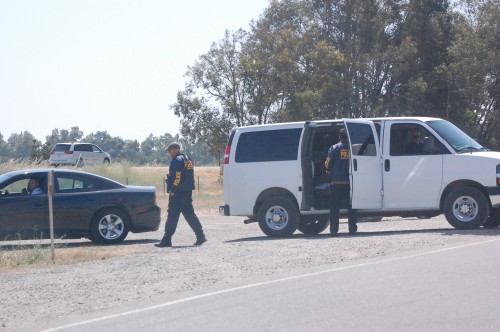 Calls situation imminent threat to the public health and safety
By Rich Green, Red Bluff Daily News
SACRAMENTO >> The California Attorney General's Office asked the federal court system Tuesday to grant a temporary restraining order and other protection orders in the tribal dispute over Rolling Hills Casino.
The complaint for injunctive and declaratory relief was filed in the US District Court for the Eastern District of California and also asks for a finding that the tribe has breached its gaming license contract.
The complaint says the state of California is seeking emergency and other appropriate injunctive relief to prevent an imminent threat to public health and safety resulting from opposing tribal factions of the Paskenta Band of Nomlaki Indians dueling claims to control of Rolling Hills Casino.
Among the relief requested is for a temporary restraining order providing any tribal faction and hired officers, agents and employees to attempt to take control of the casino and a ban of armed personnel of any nature within 100 yards of the casino or on tribal properties.
The complaint also asks the court to find the tribe has materially breached its compact with the state to operate a class III gaming casino.
The complaint says that compact was and is currently being breached because the safety of patrons and employees has not been ensured.
The complaint quotes email exchanges from government officials and attorneys advising of the unfolding situation of the ousted Tribal leadership attempting to gain control of the casino through force.
An armed "Tribal Police" left the casino grounds Monday, after a week-long standoff with casino security.
Tehama County Sheriff's deputies have stayed at the casino since June 9.
The standoff reached its peak June 11 when the four ousted members of the Tribal Council attempted to enter the casino and were kept out by casino security and about 100 tribal members aligned with Andrew Freeman.
Casino operations have continued despite a cease and desist letter sent by the Bureau of Indian Affairs that recognized the four ousted members as part of the last uncontested Tribal Council.
The remaining tribe has filed an appeal of that decision.