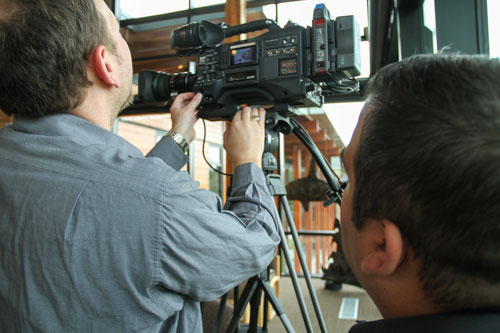 By Brandi N. Montreuil, Tulalip News

TULALIP – Tulalip TV performed a mock video set up yesterday morning in the Tulalip Tribes Board Room to work out any kinks before the first live airing of Tulalip leadership being sworn in.
While live broadcast isn't new to Tulalip TV, a live broadcast of a swearing in ceremony of Tulalip Board members is.
Tomorrow's first regular board meeting of the month will mark the change in leadership for Tulalip Tribes. Herman Williams Sr. and Les Parks will replace Mel Sheldon Jr. and Chuck James. Per the Tulalip Constitution, newly elected Board of Directors are to be installed during the first regular board meeting following the election, which is held on the first Saturday of each month.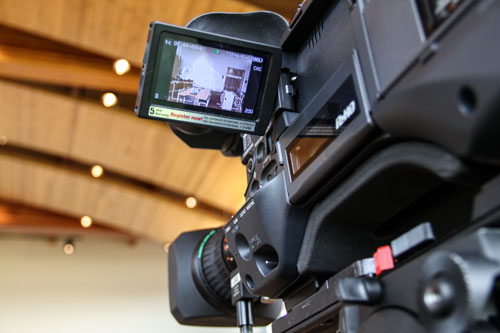 Although the first regular board meeting is open to all Tulalip tribal members, not everyone is able to attend due to prior engagements, limited space in the Tulalip Board Room, or other circumstances.
The live broadcast will reach nearly 1,400 Tulalip tribal members who live off reservation, and around the world.
In addition to live streaming at www.tulaliptv.com, the broadcast will be aired lived on channel 99.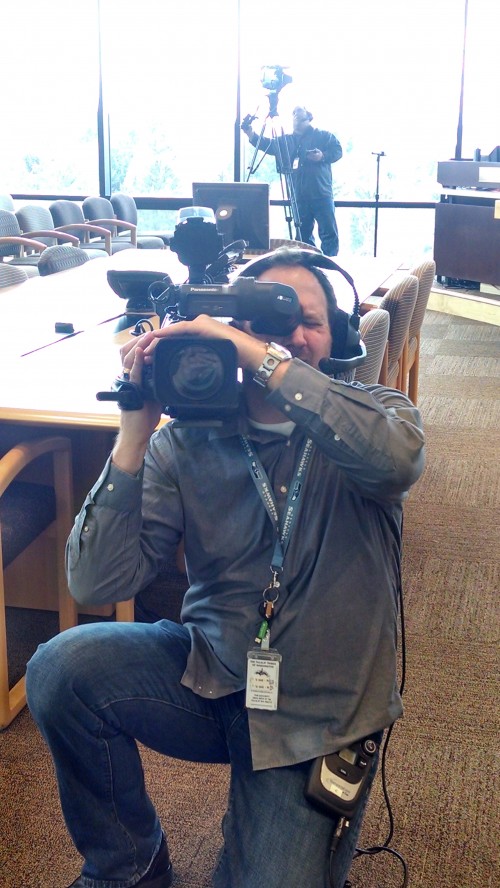 "Live coverage is an amazing tool to keep Tulalip citizens informed and connected, especially when they live off reservation," said Tulalip Communications manager Niki Cleary. "One of the goals of the Communications Department is to keep tribal members educated and informed about issues facing the tribe so that they can make educated decisions about, and participate fully in, tribal governance. Efforts like this one really make a difference, they keep our citizens engaged."
Tulalip TV provides live broadcast of Marysville School District's Heritage High School sports and the Tulalip Graduation Banquet.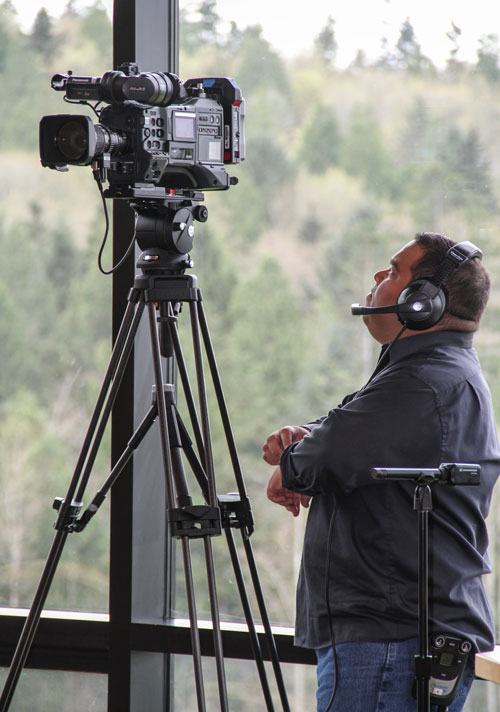 "Every year the Communications Department evolves to meet the needs of the community," Cleary went on to say. "In the last few years we have added Tulalip News, an online, expanded version of the See-Yaht-Sub. We added new on-camera talent for Heritage Sports coverage, as well as instant replay during games. This year we are working on live coverage of events, when possible, and more interaction with our citizens through social media."
"At General Council meetings and over the last couple of years we've heard increasing requests for transparency and community involvement, hopefully this is just the beginning. We are always open to suggestions from our community to make our department more responsive and effective for our citizens," Cleary said.
Tomorrow's live broadcast will begin at 9:00 a.m. and can be viewed online at www.tulaliptv.com, and channel 99.
If you have an idea, a critique, or just want to share your thoughts, please email, ncleary@tulaliptribes-nsn.gov , or message her on facebook.com/nikicleary. You can also reach See-Yaht-Sub/ Tulalip News staff at editor@tulaliptribes-nsn.gov.
Brandi N. Montreuil: 360-913-5402; bmontreuil@tulaliptribes-nsn.gov