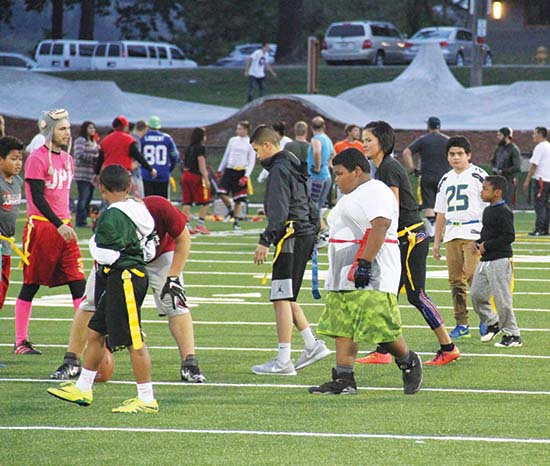 By Kalvin Valdillez, Tulalip News
The Tulalip Tribes and Marysville School District kicked off Tulalip/Marysville Unity Month (#TMUnityMonth) on October 7, 2016, with Friday Night Lights. The event, hosted by Youth Services, is a flag football tournament that sees over 60 participants on the field every Friday.
An all-ages event, Friday Night Lights participants get to play live, fast-paced football, while bonding with family and community members of Tulalip, Marysville, Everett, and Arlington. The event consists of four teams that will play each other every Friday night during the months of September to November.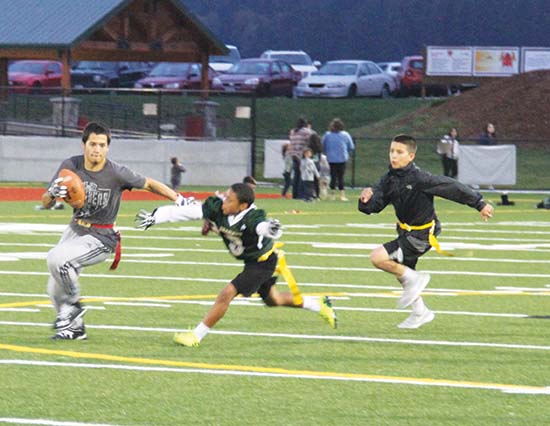 Youth Services provides snacks on the busy Friday nights to participants playing football, the young adults skateboarding the new skate park, and also caters to additional people taking part in indoor events such as open gym and movie nights.
Friday Night Lights is held 5:00 p.m. to 8:30 p.m. every Friday night during the first few months of football season. Josh Fryberg, Youth Services Activities Coordinator, believes that building relationships is a major key to growing together as a community.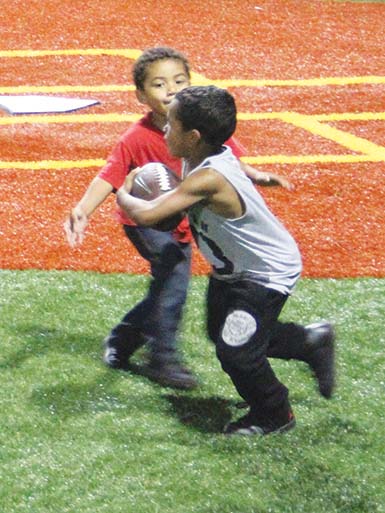 He states, "We have people coming from neighboring communities to play football and to have some fun. The main objective of Friday Night Lights is bringing the community together, that's what it's all about."
For more details about Friday Night Lights and #TMUnityMonth, please contact Youth Services at (360) 716-4909.