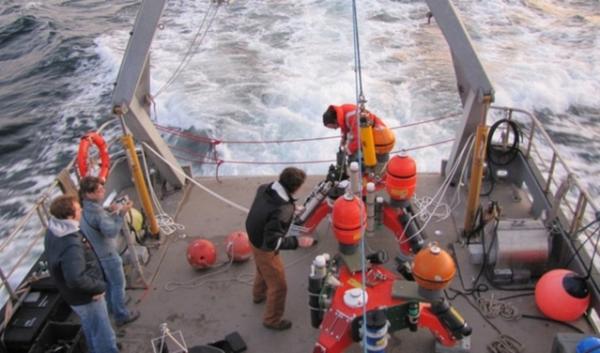 By Courtney Flatt, Northwest Public Radio
A long-awaited tidal energy project in Puget Sound has come to halt. The project was set to generate electricity and connect it to the grid – the first project of its kind in the world. But it just got too expensive.
The Snohomish County Public Utility District had hoped to install two underwater turbines in Admiralty Inlet near Puget Sound's Whidbey Island. The pilot turbines would have generated enough power for about 200 homes and stayed in the water up to five years.
The U.S. Department of Energy had said it would pay for half the project, but the department recently said it couldn't keep paying after eight years of permitting and testing.
Steve Klein, the PUD's general manager, said new types of renewable energy need support.
"Tidal, wave, and ocean generation are kind of where wind (power) was 10 or 15 years ago. Even wind needed that support, that research, that involvement from a number of different parties," Klein said.
Watch: video of a crew putting tidal energy test equipment in Admiralty Inlet
Klein said the PUD is still looking for partners to help pay for the construction, but that it probably won't look into another tidal power project any time soon if it can't find other financing.
Some had worried the tidal energy project would harm marine life like resident orcas that regularly swim in the waters. A study by Pacific Northwest National Laboratory found adult male orcas would likely not suffer significant damage if they came into contact with the turbine blade.
The project received a federal license in March.
The PUD spent about $4 million on the project, with funding from grants and the sale of renewable energy credits from wind projects. The PUD expected to finish construction of the tidal energy project by 2016.