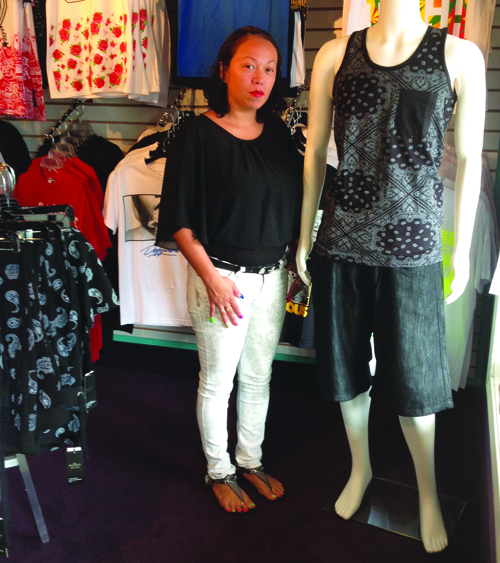 by Kim Kalliber, Tulalip News
Bright colors and bold statements from a bright and bold woman.
Tulalip tribal member Georgina Medina recently opened Zurban Wear, a hip, urban clothing retail store in north Marysville. Boasting a laid-back vibe with racks of layer-friendly tanks, billowing tunics, trendsetting leggings, and bold t-shirts, fashion forward men and women have a new alternative to the mall, that offers prices competitive with the outlet stores.
Having an interest in fashion since she was young, opening a trendy clothing store was a natural choice for Medina. And opening a retail business is no easy feat. It takes persistence and skill. Seeking out the latest fashions and working with suppliers to build stock, finding a location, setting up shop and spreading the word are just some of the obstacles Medina has tackled.
"Last year I had been thinking of coming up with a clothing brand, but I looked into it and it is a lot of work. Finding someone to make your product, and get it out there, and then money-wise it is a lot," explained Medina. " But I wanted to do something with clothes, so then I came up with the clothing store. I fumbled around for a little bit, and then I came up with the name and it just went from there."
Medina went on to describe the inspiration for the name Zurban Wear. "I went through all these names, trying to come up with the perfect one, something that would fit me and the clothing. I have a son named Zion, he's my oldest child, so I took the first letter of his name and added urban. The clothing that we're bringing is urban and up-to-date."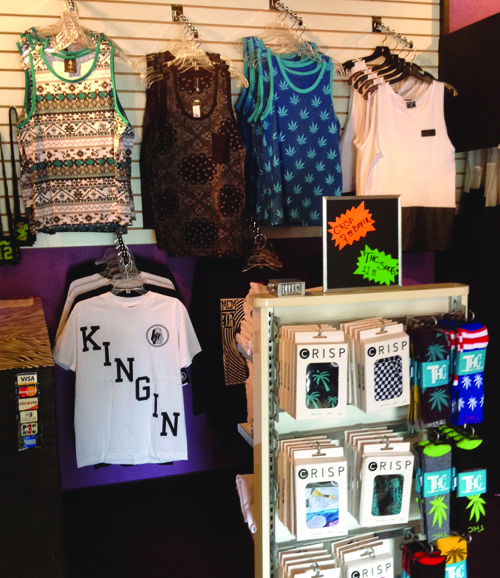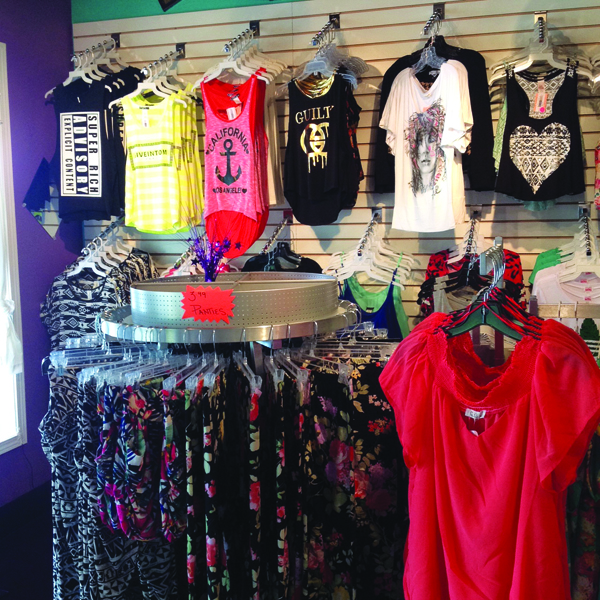 With brands like Filthy Dripped, Diamond and more, offering cutting-edge clothing and accessories for men and women, Zurban Wear is an ideal place to shop for younger crowds and great for back to school gear.
"Our most popular sellers are our t-shirts, for the men," said Medina. "For the girls it's tank tops, crop tops and we also have flowy tops and leggings."
"The response has been great. It's really new, and everywhere I go someone's talking about it. I've been having fun sales and things to draw people in, and I hope people just stop in to say hi."
And this is not just a story of a small business owner; it's a story of the strength and determination of overcoming addiction.
"I am a recovering addict," said Medina. "I went through my piece of addiction, where I had nothing. I want all the people out there who are struggling with addiction, or are in recovery, to know that there is hope and you can change."
If you're itching to add some more flair to your look, check out this affordable boutique for trendy, stylish pieces that won't break your budget.
Zurban Wear is located at 9920 State Ave, Suite I, Marysville WA 98270. (Behind La Hacienda restaurant, across from Fred Myers.) Also like Zurban Wear on Facebook @ Zurban Wear.