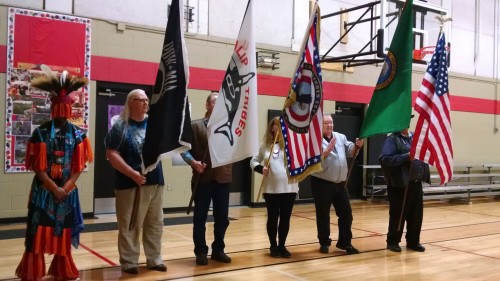 By Brandi N. Montreuil, Tulalip News
TULALIP – A celebration was held today at the Tulalip Boys & Girls Club to mark the national 'Welcome Home Vietnam Veterans Day.'
Due to the unpopularity of the conflict, veterans returning home were often forgotten and abused, suffering years of post stress disorder. In 2011, the U.S. Senate unanimously passed a resolution to provide Vietnam veterans a proper welcome home.  March 30, the day all U.S. troops and support-troops withdrew from Vietnam, was designated a national day of welcome. The resolution authored by North Carolina senator Richard Burr called the resolution, "a day to give our Vietnam veterans a warm, long-overdue welcome home."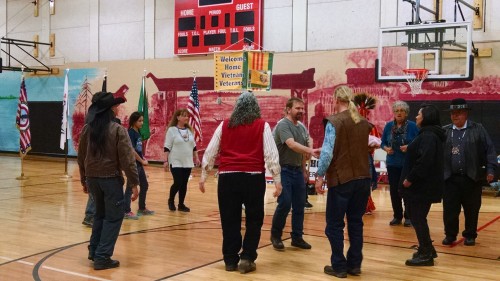 On March 30, 1973, all U.S. troops withdrew from Vietnam under the terms of the Treaty of Paris. More than 58,000 members of the United States Armed Forces had lost their lives while more than 300,000 were wounded during the conflict.
Today veterans in the Tulalip community came together to celebrate all the veterans who returned home and to honor those who lost their lives serving their country.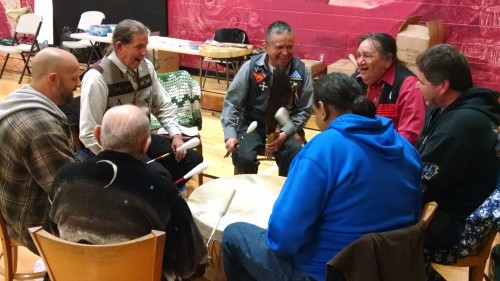 The celebration was organized by Tulalip veteran Andy James who served in the Marines during the conflict. The event featured a potluck style meal and small pow wow.
Thank you to all those who have served. We honor your sacrifice and welcome you home.
Brandi N. Montreuil: 360-913-5402; bmontreuil@tulalipnews.com