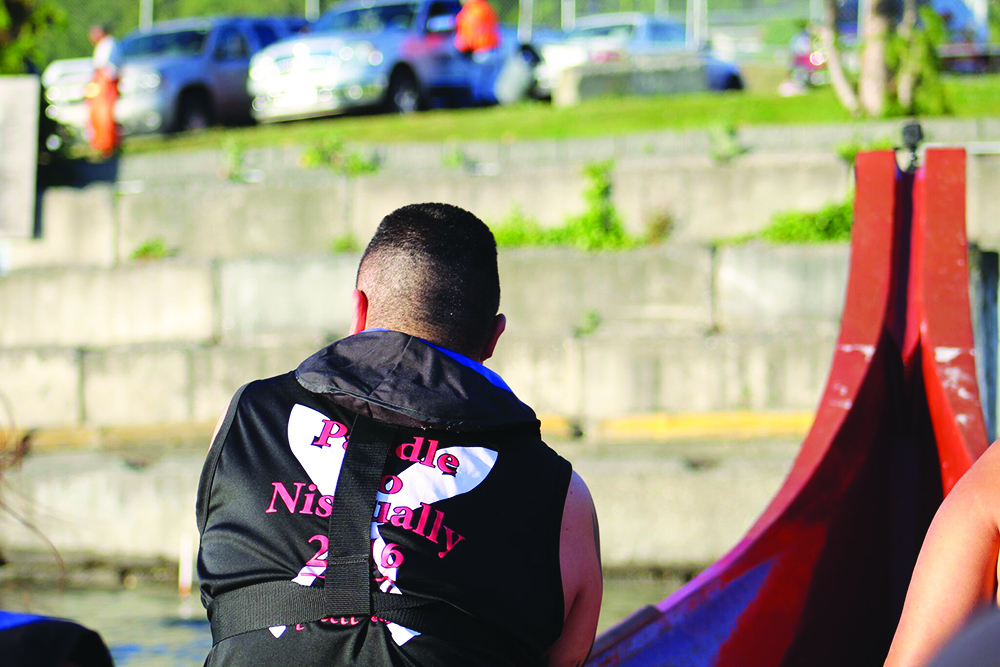 By Kalvin Valdillez, Tulalip News 
The Tulalip Canoe Family, led by the Tulalip Rediscovery Program, is preparing to take to the open waters for the 2017 Canoe Journey to Campbell River, British Columbia. For the past several weeks, the Canoe Family has been meeting on Monday and Thursday evenings to practice pulling a traditional cedar-dugout canoe across the waters of Tulalip Bay.
"We started last month and we've been slowly getting a crew. I think this is our third or fourth week where we've actually had a full crew," says Skipper, Harvey Eastman. "What we do is, we come on the water to try to build our muscle memory and get in shape. We want everybody to be prepared and to respect the water because we'll never know what we'll have out there. It could be nice and calm but then in a heartbeat it'll turn on you."
Training for the unexpected open waters can be a daunting task, especially for new pullers. The key, according to Tulalip tribal member and expert puller, Kayla Joseph, is to remain calm, especially when the waters are not.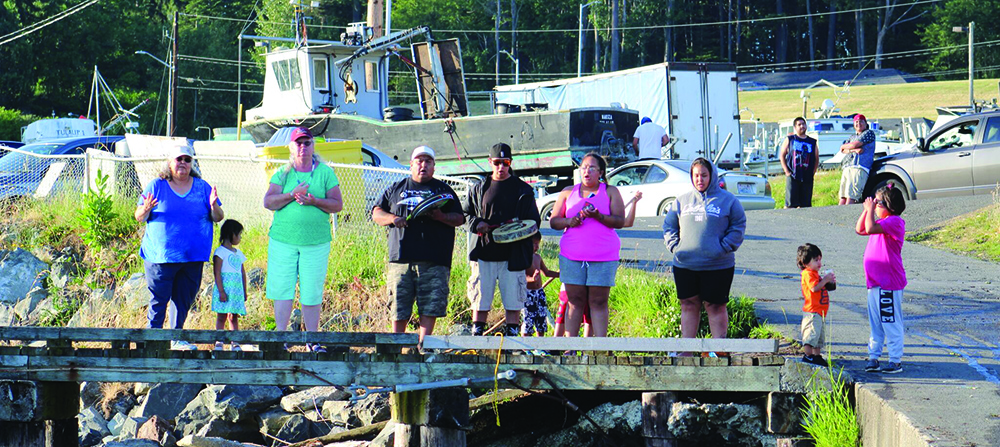 "If we hit rollers [waves] like we did [today during practice], it's important to just keep pulling and keep at it," Kayla explains. "If you get scared then the canoe senses that you feel that. As long as you keep a good mind, keep going and you keep doing what your supposed to be doing, then the canoe will keep you how you're supposed to be."
Each year Canoe Journey offers Coast Salish tribal members the opportunity to reconnect with their culture. The Native American summertime experience has been popular amongst Pacific Northwest Tribes since beginning in 1989 with the Paddle to Seattle.  Since then, local tribes have taken turns hosting Canoe Journey in their villages each year. The tribes travel the waters together in traditional canoes, stopping in each village before reaching their final landing destination. After all the canoes arrive, a weeklong celebration takes place, where the canoe families engage in traditional song, dance and story telling.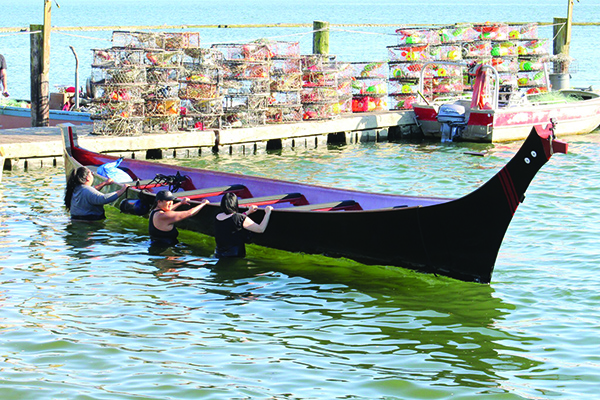 For decades the Canoe Journey experience has promoted healthy lifestyle choices, as the cultural event is drug and alcohol free. Along with finding self-identity, the youth gain first-hand experience through teachings passed down from previous generations.
"You can learn a lot about your culture from [Canoe Journey]. This is where I started. It's where I learned most of my songs and my dances and who I was," expresses Kayla. "I knew I was Tulalip, but until you're actually part of something like this, where they teach you how to conduct yourself, how to be humble and how to be one with the Earth and the water, it's good medicine. It brings you a little bit of peace and that's something we need to bring to our youth."
On the water, the crew pulls together as one. Relationships are bonded as life experiences are shared, while traveling from tribe to tribe. The event continues to have a positive impact for the youth of Native America by teaching about their ancestor's way of life and culture.
"Its our hope that once were pulling together, the youth will get involved, because they are our future," states Harvey. "Our ultimate goal is to sustain our culture as Indigenous Peoples; if we don't have that we won't have a culture."
Canoe Journey practice is held at 5:30 p.m. each Monday and Thursday at the Tulalip Marina. The Tulalip Rediscovery Program additionally hosts a Canoe Journey gift-making class, at the Hibulb Cultural Center, every Wednesday at 5:30 p.m. as well. For further information, please contact the Tulalip Rediscovery Program at (360) 716-2635.8