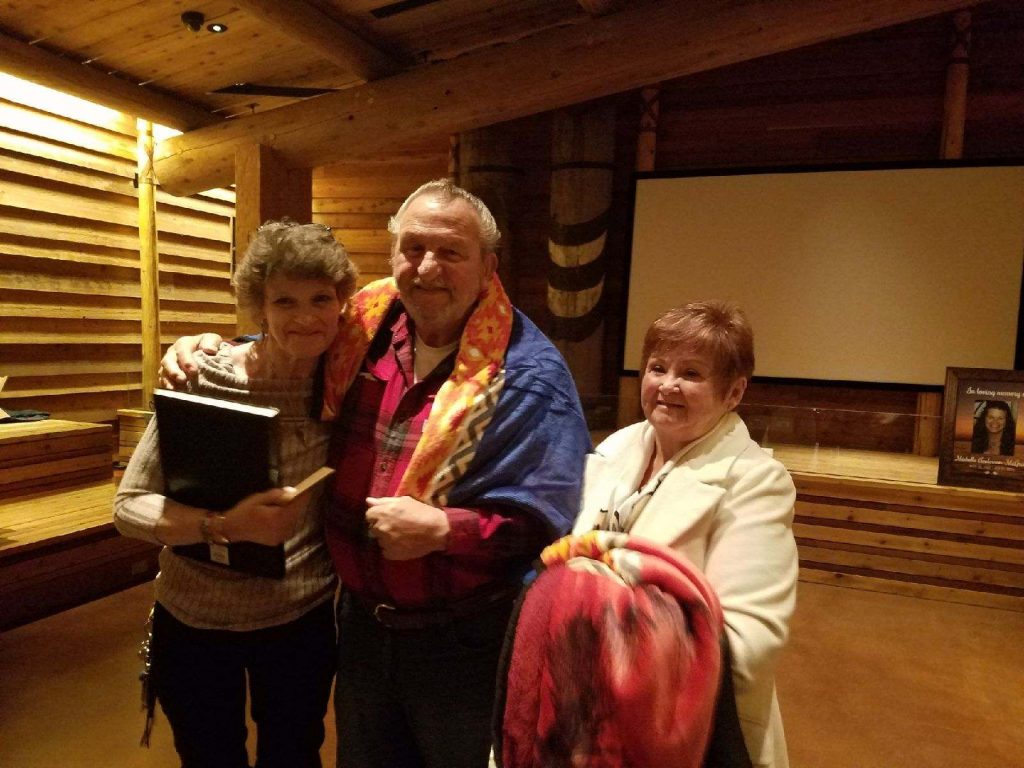 By Kalvin Valdillez, Tulalip News 
"My mom never felt like she fit into life, into society, so finding her family, it instantly made sense to her. My mom always knew she was Indigenous," explains April Shannon.
Fifty-two years ago April's mother, Stephanie Colon, was adopted by a family who moved from Washington to Colorado. Though she spent nearly her entire life living in Colorado, Stephanie knew she was adopted for the majority that time. Stephanie, now fifty-three, has raised children of her own, including April, and currently lives in Colorado Springs. A few short months ago, April received a message from her cousin Kenzie that would lead to many answers that Stephanie always wondered about.
Rewind twenty-years ago to when Rosalie 'Rosie' Topaum accepted a new position with the Tulalip Tribes Enrollment department. While getting acquainted in her new position, she noticed that there were a few missing tribal members, including Stephanie and her sister Michelle.
"The story I heard about these two was the mother just took them away. I would try here and there to find out where they were, but we had no social security numbers so the searches were always a dead end," says Rosie, now Tulalip Enrollment Manager.
"But this spring I was in the ID room, which normally I am not, when the brother [Jeff Reeves Sr.] to [Stephanie and Michelle] came in and said he was adopted out. A light bulb went off – they also must have been," exclaimed Rosie.
Rosie and her team immediately began a new search for the sisters. She contacted the Bureau of Indian Affairs to access adoption records and learned that the girls were adopted by separate families and that Michelle grew up locally, in Woodinville, and had three sons. The records also showed how to get in contact with Michelle's kids, Corey, Kyle and Keyth McGrath. However, Rosie also learned the unfortunate news of Michelle's passing back in 2015.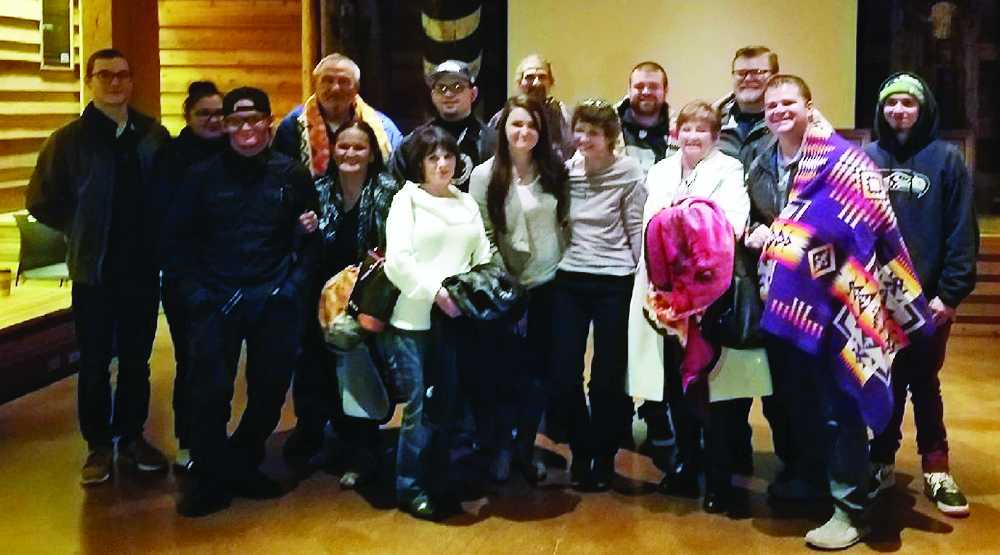 Finding Stephanie would require a little more research. Rosie looked throughout all the social media sites with next to no luck. She then took her search to BeenVerified.com, a website which helps companies research customers, prevent fraud and reach new clients. Through this site Rosie found that Stephanie's adopted mother, now ninety-years young, had a Facebook account. Rosie eventually stumbled upon somebody with the same last name as Stephanie's adopted name, Allen.
"My cousin Kenzie, from the adopted family, contacted me because a lady randomly contacted her through Facebook asking if she had an aunt Stephanie," April explained through a small fit of giggles. "She ended up giving me Rosie's number and I called her, just to kind of feel the situation out for my mom. When I told my mom, she was like 'no way, this can't be true.' Because in today's society there's so many scams out there that you're just not sure."
April, who gladly spoke on behalf of Stephanie due to hearing difficulties over telephone conversations, stated that Rosie was extremely helpful and sensitive when telling Stephanie about Michelle. Stephanie, who never knew she had a biological sister, found the news 'heartbreaking,' according to April. However, through the bad news, Stephanie learned that she has nephews living in the Pacific Northwest. Together, Stephanie and April spoke with their new-found relatives over the phone for hours. Stephanie also took the opportunity to speak with her biological father, Tulalip tribal member Joe Reeves, for the first time.
After the whirlwind of emotions, the laughter and tears over many phone calls, Stephanie, April, Kyle, Corey and Keyth agreed to a reunification ceremony with Joe and his wife Terry, as well as Stephanie and Michelle's biological mother, Carol. The ceremony, arranged by Rosie and the Enrollment Department, was held at the Hibulb Cultural Center Longhouse on Monday, December 18, 2017. Each family member was blanketed during the ceremony and the reunion also featured a little history of the Tulalip tribes, about the culture, traditions and heritage.
"We got to meet my mom's biological dad, my grandpa Joe," April recalls. "Which is awesome and interesting because you wait your whole life to meet somebody and words can't completely explain the emotion and feeling when you're in that moment. You feel all kinds of crazy things. It wasn't necessarily the same connection with her biological mom. But from what we know, it wasn't a lack of trying, it was just being young and not completely prepared. And she seems to be okay with that and ready to move forward in life.
"For my mom, it was really just a gratifying moment because she never felt like she fit into her adopted family. This experience really changed her. She's always been a positive person, thinking everything will always work out and that things will be okay. Now, there's a lot more confidence and assurance in what she does. It was just a beautiful, powerful, moving experience."
Due to the enrollment requirements, April and her cousins are not able to enroll as Tulalip tribal members. However, April plans to accompany Stephanie during her ventures to Tulalip as they become more acquainted with their heritage and culture.