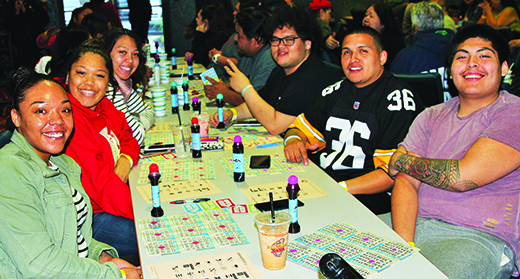 By Micheal Rios, Tulalip News 
Local Tulalip citizens were joined by their fellow tribal members that journeyed from as far north as Vancouver, B.C. and as far south as Tacoma to fill the seats of Tulalip Bingo on Monday, April 30. The occasion? The highly anticipated 17th annual Tribal Bingo Celebration. Hundreds and hundreds of tribal members joined in on the festivities and tried their luck to win high-end prizes and line their pockets with cold, hard cash.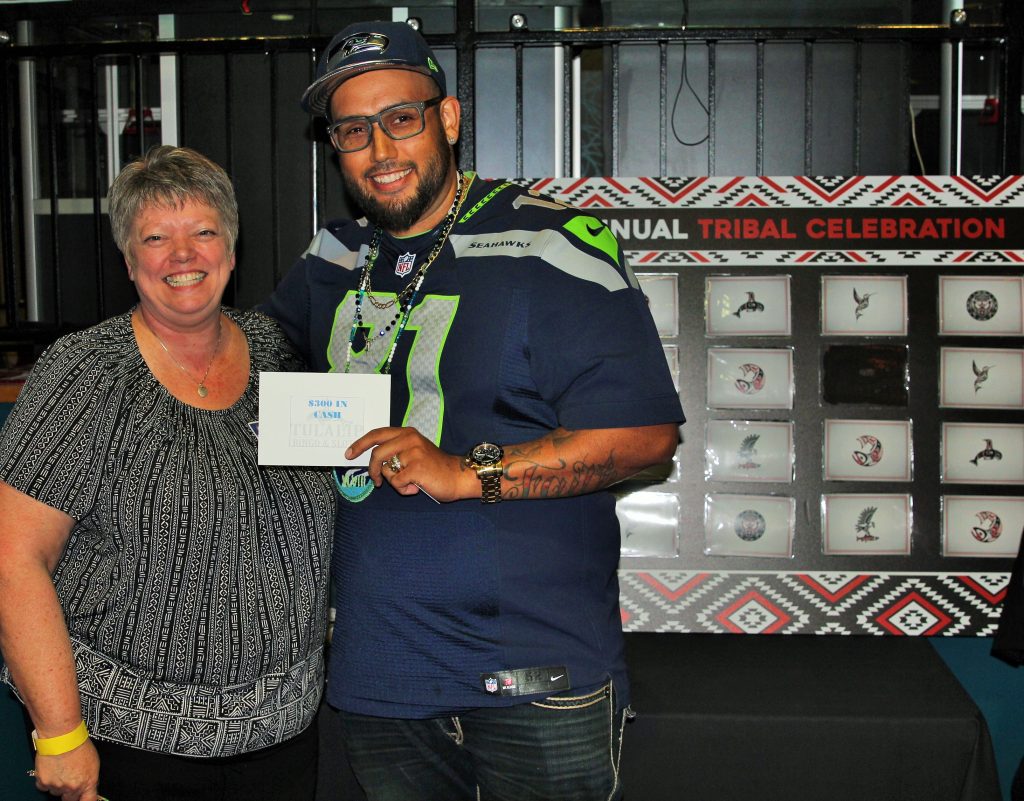 Like he has done in years past, Board of Director Mel Sheldon reigned supreme on the mic as the MC for each of the 10:00a.m., 2:00p.m. and 6:00p.m. sessions. Mel kept the atmosphere lively and upbeat with plenty of jokes and witty banter.
"We are honored to host our tribal bingo while bringing fun and excitement to the membership for 17 wonderful years now," said Tammy Taylor, Tulalip Bingo Director. "The beautiful part of our celebration is it really brings the tribal membership together for a fun time, free of politics and drama. Today really is all about our people enjoying each other's company, sharing stories, and catching up with friends and family you don't see often enough."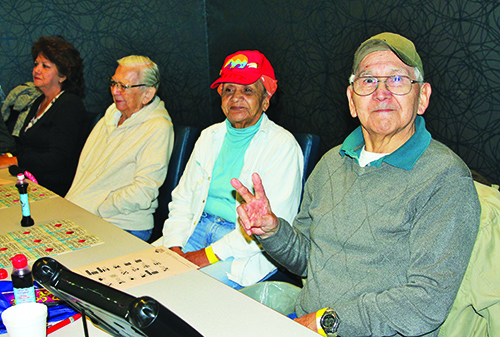 Bingo staff did their best to make the 17th annual celebration one to remember. Like last year, the event split into three separate session instead of two. Keeping the extra third session made seating more comfortable and gave a slight bump to everyone's chance of winning door prizes, giveaways and cash. 
For Tulalip elder, 80-year-old Gilbert Moses, his streak of being the first entrant into Tribal Bingo is still secure. For the past seventeen years, Gilbert has shown up hours before doors open to the morning session in order to grab his favorite seat and give greetings to his cousins as they enter the event.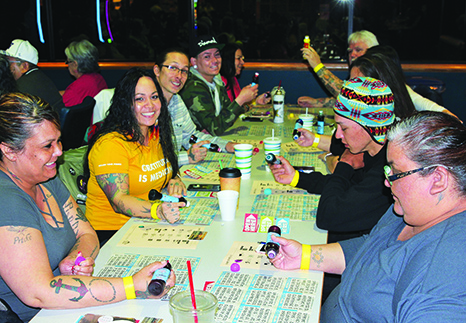 "Seeing family and friends I haven't seen in a while is my favorite part," shared Gilbert while watching his tablet-sized Bingo machine highlight one number after another. "It feels good to be here. The chance to win a prize is a plus, too."
Spanning each session were 14 games of bingo. For each session there was an estimated $33,000 in total prizes awarded to bingo and door-prize raffle winners.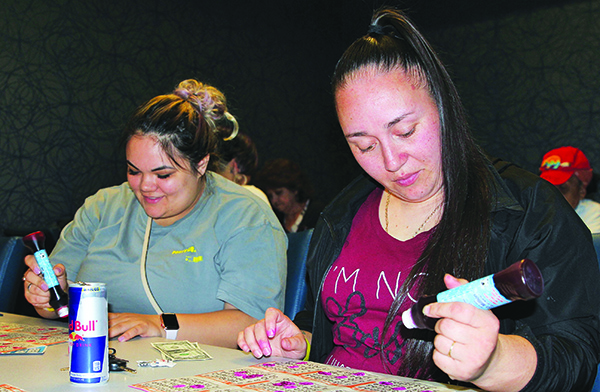 "Our Bingo team did a wonderful job of preparing for each session and executing as a team," added Tammy. "There were virtually no lines, whether it was getting the membership in the door and finding a seat or getting a plate of food. Our Deli team cooked and prepared more than enough food for the breakfast, lunch and light dinner we provided. From our Bingo team members to the Enrollment team members, everyone did a fantastic job start to finish."
Smiles and laughs were had by all as tribal members eagerly daubed away over the two-hour sessions. For those lucky enough, they had the opportunity to yell out an ecstatic, "BINGO!"