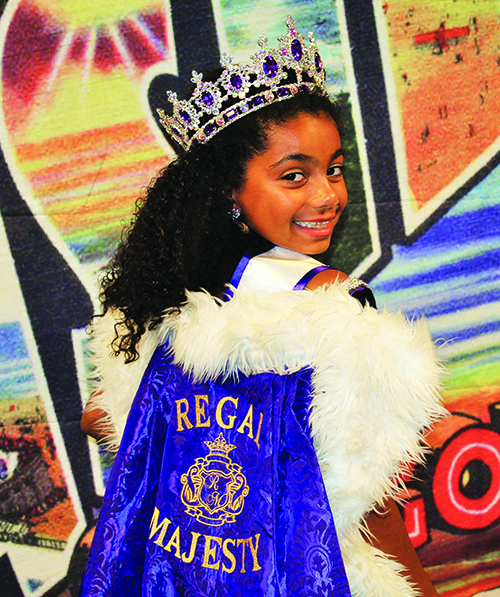 By Micheal Rios, Tulalip News 
Malana Richwine recalls watching her big sister Martelle transform into a beautiful princess as she captivated runway and stage judges alike while competing in national beauty pageants. For nine-year-old Malana, the moment her sister won National Cover Girl and received a dazzling tiara, she was inspired to compete in pageantry. Like little girls everywhere, she dreamed of being a princess. 
After a series of discussions with her parents to prove she was committed to everything pageantry required, they were convinced this was the path for their youngest daughter. Following in her sister's footsteps, the bold, young Tulalip tribal member set out into the competitive world of beauty pageants under the banner Miss Tulalip.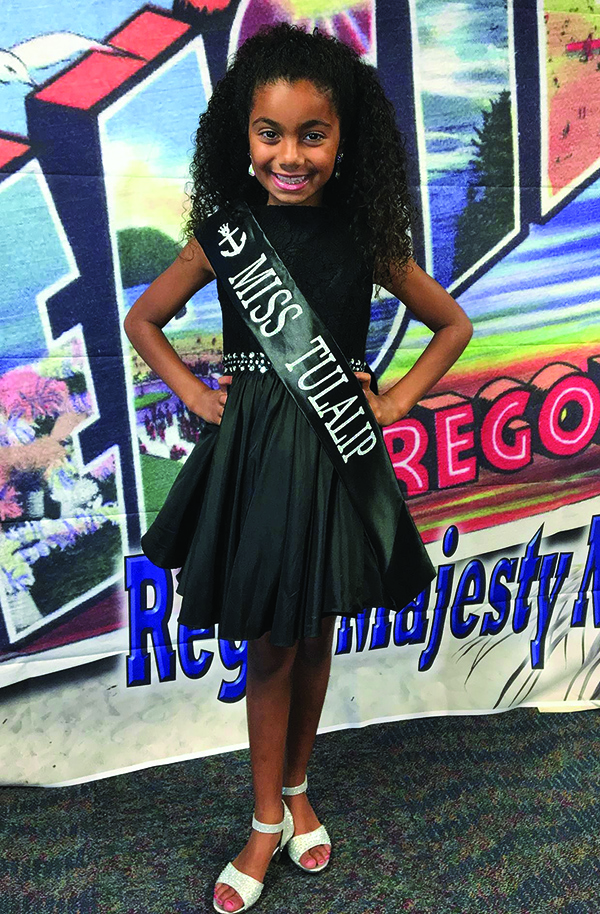 "Because Tulalip is my tribe, it's where I'm growing up, and it's my community," says Malana on why she chose to be Miss Tulalip.
In the beginning, it was all about practice, practice, and more practice. Malana had to rehearse every routine, every stage queue, and, yes, even every hair flip until it became muscle memory. Because in pageants, just one misstep, missed mark, or misspoke word on stage can be the difference between placing high or being at the bottom.
  "Pageantry is no different from any other program you put your child into," explains Malana's mother, Nickie Richwine. "Gymnastics, Little League, basketball, it all requires money, commitment, practice and lots of hard work on the part of the kids. Malana showed us her dedication by putting the time in to get prepared for a competition she had never done before."
After months of training with a coach, Malana learned how to strut across a stage with style, keep her poise under pressure and speak into a microphone before crowds of people without faltering. With her personal introduction and stage routines fine-tuned to maximize her sparkling eyes and bubbly personality, Malana was ready to hit the big stage and put her skills to the test. 
"I've been practicing and working really hard. Preparing for pageants and going on stage has made me confident," admits Malana. "I know that anything is possible if I put my mind to it and try my best. I have my mom and dad, my sisters, my coach Jeremy, and so many people back home supporting me."
Having a dedicated support system has been a reciprocal relationship, with Malana and her family giving back to the community. For example, on weekends she volunteers at local non-profit Leah's Dream Foundation, which helps support families who have children with autism and other special needs. She's also dedicated time at Volunteers of America collecting and sorting foods for families in need, and local charitable events like the 5k for the Fallen and the Walk for Autism.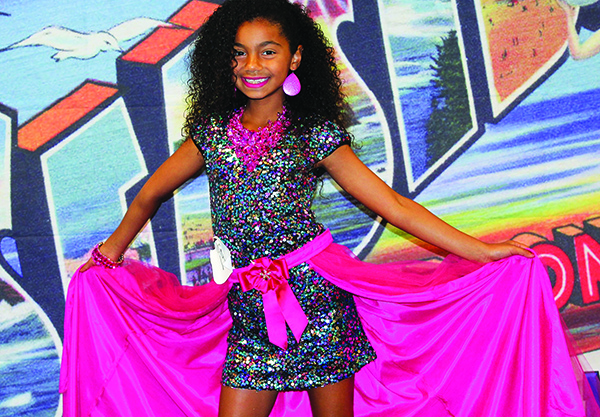 In August 2017 (Tacoma), November 2017 (Anaheim, California) and March 2018 (Lynnwood), Malana's confidence soared as she competed in three preliminary pageants. In each of them she wowed the judges in a variety of categories, even surprising herself with how well she performed on the microphone. Most importantly, Malana received high enough marks in all competitions to qualify for her first national pageant, Regal Majesty. 
Beauty pageants aren't cheap. Fees for preliminary or local contests range from $25 to $95. State level pageants run $150 to $300, and once one gets to the national level, competitors can expect to pay $400 to $1,000 (not including travel and accommodations) just to take part in the basic competitions. These include bonding parties, such as Disney and neon parties, photo portfolios, an interview, photogenic rating, plus formal and theme wear competitions. 
The wardrobe alone can run $400 to $800, depending on whether mom is a clever seamstress. Because the Richwines don't have money to burn, Nickie has become a whiz at pulling together outfits by adding a ruffle here and some beading there. She also utilizes valuable Tulalip resources, like leaning on Karen Fryberg as a custom wardrobe designer.
To pay for the Regal Majesty pageant experience, momma bear Nickie raised $3,000 in less than five months by holding garage sales, car washes, and 50/50 raffles like a madwoman.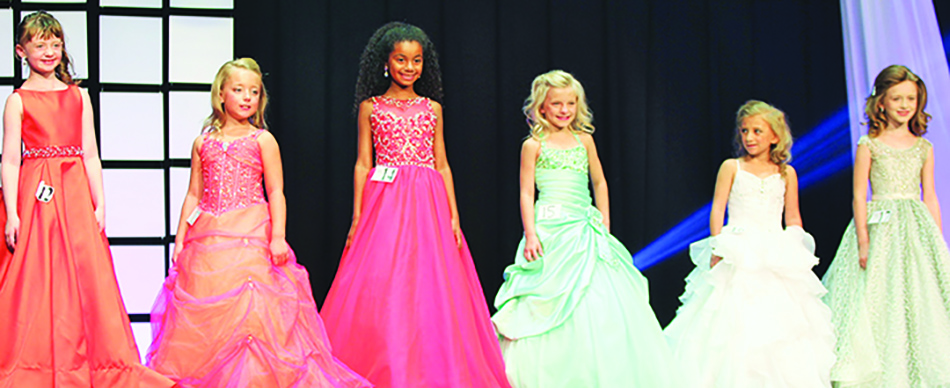 The Regal Majesty National Pageant took place in Seaside, Oregon during July 29-31. All told, 41 contestants including teen, pre-teen, and adult contestants were introduced as the three-day pageant opened. Based on their modeling, confidence, style, and overall grooming, only a handful would be selected to wear the highly coveted Regal Majesty crowns.
Malana competed in seven competitions, having to change wardrobes and remake her hair and makeup on the fly in the short window between events. She showcased a hip, creative, and trendy style the entire time, all while never breaking eye-contact and a beaming smile towards the judges.
"I was really nervous before my first event. I had a nervous attack backstage going 'oh my god, oh my god I can't do this' and had really bad butterflies in my stomach," describes the animated, soon-to-be 4th grader. "But once I got on stage and could hear my family and friends cheering me on, I felt much better and was able to just have fun." 
Having fun came easy and her swagger was palpable as each competition came and went. In a group full of deserving youngsters, Malana's stage game stood out. During the Regal Majesty crowing ceremony, many in the crowd could be overheard talking about Malana as the favorite in her age division.
After the 1st and 2nd runners-up were announced, leaving only the radiating little girl who not so long ago dreamt of being a princess like her big sister, Malana was overcome with emotion and cried tears of joy while being crowned a petite national champion and Miss Regal Majesty.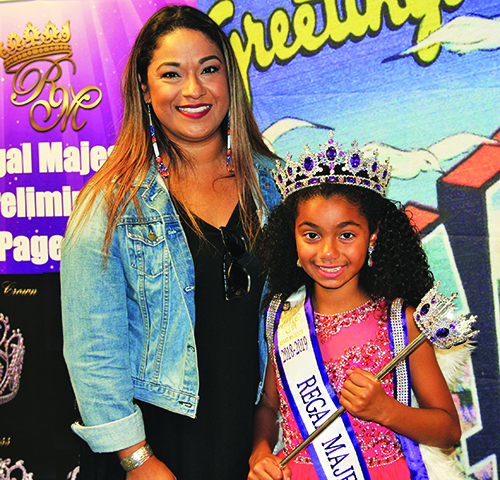 "When I realized I won, I was so happy that I couldn't stop crying. So happy because I did my best, listened to my coach and my mom, and won a national title," reflects Malana while wearing a dazzling tiara and sash signifying her as Miss Regal Majesty. "Having confidence in myself and smiling, and being focused were the keys to winning. I got to travel with my family and make a bunch of new friends, too."
  Monica Berginc, national director and owner of Regal Majesty, shares "Malana is so happy and positive. She's simply amazing! She's such a hard worker and has participated in so many community service events. In this pageant, we really focus on family, community service, and being positive role models, all of which Malana embodies beautifully."
Looking forward, Malana is already envisioning herself winning another crown as she'll be competing for a state title in the upcoming National American Miss pageant.
For the Richwines, competing in pageants has forged a strong bond among mother and daughters. 
"The pressure is tremendous," says Nickie, "but it's so cool looking at the pictures and video to remember that feeling of being together and supporting each other. Not many moms have that kind of experience with their daughters. It's a great feeling to watch their strength and confidence grow. Knowing I play a part in that by supporting and encouraging them to follow their dreams is so fulfilling as a mom."