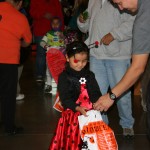 Article by Sarah Miller
It's getting to be that time of year again. The weather is getting cooler, the days are getting shorter and soon, Halloween will be upon us. Though it's only the first week of October, it never hurts to get ready for the All Hallow's Eve a bit early. Getting your pumpkins and costumes early will ensure that you get the best quality, and not leftovers.
Many pumpkin patches open up at the end of September, which gives you plenty of time to plan a trip and browse through the selection. Bailey Family Farms, located in Snohomish, has a great pumpkin patch as well as a hay maze, hay pyramid, play barn, food and rope swings. It's a lot of fun for the whole family. Their pumpkin patch is open every day from 8:00 a.m. until 6:00 p.m. For more information on costs and how to get there, you can go to www.baileyveg.com/pumpkins.
Another great place to get pumpkins is Biringer Farm. Located at 2431 Highway 530 NE, in Arlington, this patch is open from September 29th to October 31st. There is free admission to the pumpkin patch, all you have to do is pay for your pumpkin. These orange beauties range from $2.00 to $12.00. Biringer also offers a corn maze, skeleton graveyard and a picnic in an old covered wagon. For more information call 360-435-5616.
Carleton Farms is another great place to find that perfect pumpkin. Their pumpkin patch is already open and will be until Halloween. Hours are 10:00 a.m. to 6:00 p.m. For more information on how to get there, go to www.carletonfarms.com/pumpkins.
A lot of pumpkin farms offer some pretty cool Halloween fun. A favorite of mine is Stocker Farms. They have both a regular corn maze, a haunted corn maze and a 'Hunt For Zombies' ride, in which you get to paintball for zombies while making believe that the world is under siege in a zombie apocalypse. They also have a pumpkin patch, and two locations to serve you. You can check out their website at www.stockerfarms.com to check out their attractions.
Nothing signifies the beginning of the Halloween season more than the search for the perfect costume. If you're like me, you've had your costume planned for half the year and need only to find the proper getup, dress or makeup. But some people aren't sure what they want to be until they see it, and enjoy browsing different costume stores. On Evergreen Way in Everett, there's the Display and Costume store. They have many different costumes and makeup for you to choose from.
There is also Halloween City, located in the Albertson's plaza off of State Street in Marysville. On weekdays they are open from 11:00 a.m. until 8:00 p.m. On the Saturdays, they are open from 10:00 a.m. to 8:00 p.m. and Sundays from 12:00 p.m. to 6:00 p.m. There is also the Spirit store, which has lots of good costume selections. They are located on Everett Mall Way South. And don't forget that Value Village, WalMart, K-Mart and Fred Meyers also have costumes and other Halloween goodies that are worth checking out.
If you're not sure what you want to be for Halloween, and have no ideas, you can always do a Google search for Halloween Costume Ideas and see what comes up. A cool website is www.costumeideazone.com, they have a lot of ideas for group costumes, or single costumes. It's a great website to help you form an idea of what you would like to dress as. Remember, Halloween is not just for kids, it's for anyone with imagination.
If you're dressing up, there's a good bet that you're going trick or treating as well. Watch upcoming See-Yaht-Subs for articles on Halloween safety.