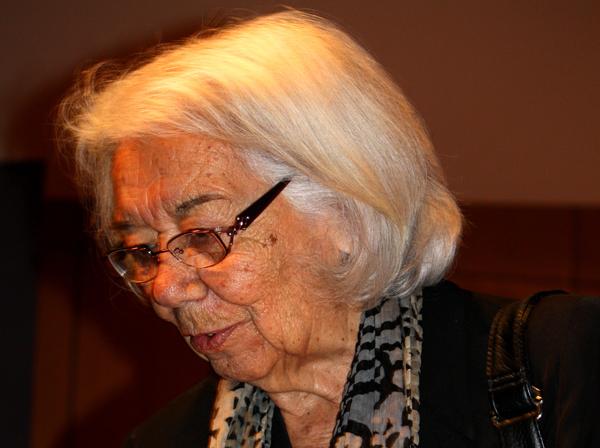 Carol Berry, Indian Country Today Media Network
The historical roots of the baffling self-harm that persists in some Indian communities were explored in various workshops at a recent conference, but a contemporary scientific approach to intergenerational trauma was also offered as a way to understand the stubborn effects of violence and other social ills.
Initially, in a keynote address, Elizabeth Cook-Lynn, of the Crow Creek Sioux Tribe, professor emerita and author, discussed a United States history focused on the theft of land, termination and genocide.
Cook-Lynn also described the identity difficulties caused by the 1924 Citizenship Act, which conferred citizenship on Indian people in a strategy that sometimes resulted in "people of color" or "minorities," rather than citizens of differing tribal nations.
But brain science may help in understanding the current and intergenerational outcomes of the tragedies, said Janine D'Anniballe, a director at Mental Health Partners, Boulder, Colorado. She talked as part of a workshop that was one of a dozen offered at a Pathways to Respecting American Indian Civil Rights conference August 8 in Denver.
"The past is present" neurobiologically, she explained, describing triggers of trauma response that can occur years after the original event.
To oversimplify, trauma registers in the reptilian, or primitive, part of the brain, where changes can take place that may trigger dissociation, high-risk behavior, substance abuse, indiscriminate sexual behavior, avoidance or withdrawal, eating disorders, and other attempts to cope.
Amplified states of panic and terror can be calmed by alcohol and some other drugs, while dissociative "flat" states can be offset by high-risk behavior like fast driving and self-harm, including cutting. These behaviors may work in the short term to "rebalance brain chemistry," but can be destructive in the long term, she said.
The medical/scientific community has not universally accepted this trauma theory and questions remain, but there is strong interest, she said. Studies are now suggesting that women who have suffered trauma have highly reactive structures in the primitive brain that can be transmitted to unborn children, although research is still underway.
"A safe relationship can be a neurological intervention," she said, citing one remedy.
The conference was sponsored by local, state and federal agencies, educational institutions, and private businesses.
Read more at
http://indiancountrytodaymedianetwork.com/2013/08/13/indian-countrys-self-harm-went-under-microscope-150835