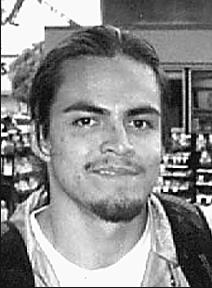 Matthew Allen Crawford, 26, entered into rest on August 21, 2013.
He was born November 30, 1986 in Everett, Washington to Cyrina Williams and Troy Crawford.
He will be missed dearly by his mother, Cyrina; lil' sister, Angelique Williams; brother, James John; his sisters, June DeFresne, Marjorie McDaniel; brother-in-law, Josh McDaniel; nephew, Logan McDaniel; father, Troy; grandparents, Cyrus and Thelma Williams; uncle, Timothy Williams; aunties, Terri, Lynda, Leslie, Jamie-Bagley; Auntie, Melodie McNab, Cindy Crawford; and step-father, Henry DuFresne; numerous cousins in Tulalip, Tacoma and Canada; and many friends of Bill W. and also of N.A. meetings in the Marysville and Tulalip area.
Matthew loved life, he had some troubles but he turned his life around and got his GED, Driver's License, graduated from carpentry training and become a certified diver on July 26, 2013. He worked for the Tulalip Tribes in custodial maintenance which he loved to go to work. He was clean and sober for over a year.
A visitation will be held Monday, August 26, 2013 at 1:00 p,m. at Schaefer-Shipman Funeral Home with an Interfaith service following at 6 p.m. at the Tulalip Gym.
Funeral Services will be held Tuesday, August 27, 2013 at 10:00 a.m. at the Tulalip Gym with burial following at Mission Beach Cemetery.
Arrangements entrusted to Schaefer-Shipman Funeral Home.