Nina Davuluri was crowned the first Indian American Miss America this week.
But who was the first Native American Miss America?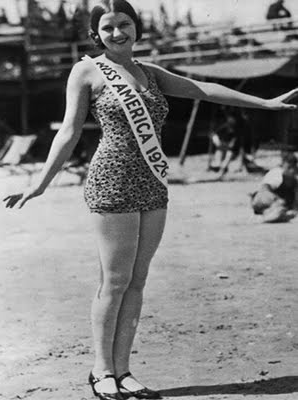 ICTMN has the story of Norma Smallwood's reign.
By Jenna Cederberg, Buffalo Post

Norma Smallwood was born and raised in Tulsa, Oklahoma in 1906. She graduated from high school and earned the title of Miss Tulsa when she was 16 years old.
Smallwood was an art major at Oklahoma State College and was in her sophomore year of college when she captured the Miss America title in 1926.
During her year-long reign, Smallwood became a popular poster girl, and reportedly earned more than copy00,000, which, according to pbs.org, was more than Babe Ruth made that year.
Smallwood died in Tulsa in May of 1966. She was 57.
Both Smallwood and Davuluri came from relatively small towns, and were both firsts: Davuluri is the first Indian American to hold the title; and in 1926, Smallwood was the first Native woman (she was of Cherokee descent) to wear the crown.
And while Smallwood lived in a time when women marched in the streets for equality (American women had only been given the right to vote in 1920) Davuluri is being forced to fight to be accepted as an American woman. ICTMN wrote about the racial slurs that marred her win. Those racist comments referenced convenience stores and linked her to terrorism.
She shrugged off the racist backlash. "I have always viewed myself first and foremost American," she said after being told about the comments in her first post-pageant press conference. "I have to rise above that."