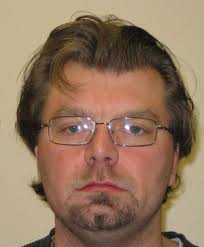 MARYSVILLE — Marysville Police are looking for a level III sex offender who was registered to reside at a home in Marysville but has not been heard from for several weeks.
John E. Stains, 39, was registered to live in the 4900 block of 61st Street in Marysville. Detectives went to the address on Sept. 26 to conduct a routine monthly check and were told Stains had left the residence a couple of weeks prior and had not returned. Stains has not registered himself to another address and his whereabouts are unknown.
In 2009 Stains pled guilty in Snohomish County Superior Court to one count of First Degree Incest. His conviction was the result of Stains sexually assaulting an adult female victim after being allowed to stay at the victim's home. He threatened to kill the victim upon leaving the residence.
Stains did not participate in sex offender treatment while in prison. At the time of his 2009 conviction he made statements about a desire to abduct women from a trail, and sexually assaulting them.
In addition to being wanted for failing to register, Stains has a felony Department of Corrections warrant for Escaping Community Custody.
Stains is a white male, 6-00, 210, brown hair and blue eyes. He wears glasses.
"In light of his statements, we are concerned enough to ask the public to help us get Stains into custody," stated Marysville Police Cmdr. Robb Lamoureux.
Any information regarding the whereabouts of John Stains should be directed to the Marysville Police Department at 360-363-8350.