Heritage Boys have a promising start
By Andrew Gobin/Tulalip News
Tulalip − Heritage High School Basketball is off to a great season start, winning 84-59 against Yakima, first time rivals this season. The last of a three home game series which opened this year's season, the Heritage Hawks played an intense game with tension on the court and in the audience. With the December 7th win, the Hawks season continues with a 3-0 streak.
"It was a good experience to play other natives from across the mountains," said senior Shawn Sanchey.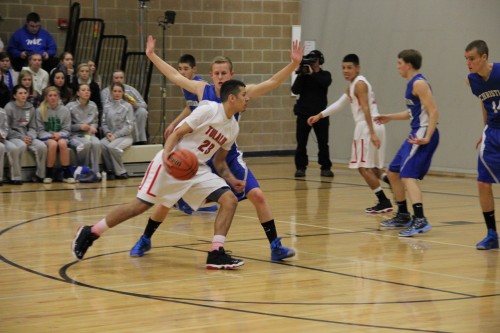 This was the first year Heritage has played Yakima, adding a new rival to the 1B circuit. In the past the only rival school was Lummi.
Junior Anthony Mclean said, "It was a good game to learn from."
This game closes out the first week of basketball games for Heritage, who stands undefeated winning against Cedar Park Christian/Mountlake Terrace Lions 64-50, a close game with Mount Vernon Christian Hurricanes at 56-52, and Saturday's game against Yakima Tribal won 84-59. Key players to watch named from these three games are #21 Robert Miles Jr., #24 Keanu Hamilton, and #20 Payton Comenote.
"We play as a team. Play as a team and win as a team," said Hamilton. After the win against Yakima.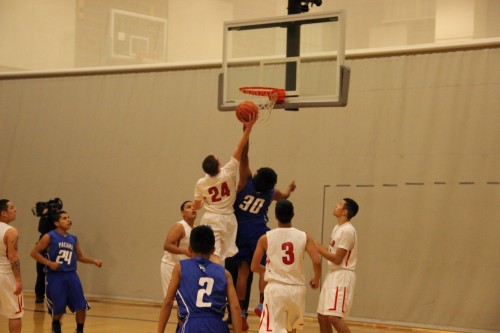 "The boys played an excellent game, they continue to improve with each one. As we continue on we will practice hard and continue to build the team," said Cyrus Fryberg, assistant coach for the Heritage Hawks.
Heritage Basketball games have been gaining an audience, with so many at the Yakima game the bleachers were packed. Some of the notable audience members were tribal elder Ray Moses, former school board member Don Hatch Jr., former coach Leon Enick, Hank Williams, Marysville School District Superintendent Dr. Becky Berg, and longtime education advocate Dale Jones.
"It means a lot to see the elders come to watch. Teatmus (Ray Moses) even comes to the practices and will talk to the boys, and give them support," said head coach Marlin Fryberg.
Tulalip Heritage Hawks have opened the season strong, and will continue to show strength as they strive for the State Championship. The next rival game will be round two against Yakima Tribal on December 21st.