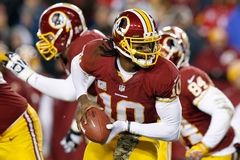 By Rich Myhre, The Herald
As a former student at Marysville-Pilchuck High School, home of the Tomahawks, Dr. Stephanie Fryberg remembers seeing a fellow student clad in a headdress of feathers and watching as other kids participated in the Tomahawk Chop.
Fryberg, a Native American and member of the Tulalip Tribe, said she always found those displays disturbing.
"I was an athlete in Marysville and I was definitely part of the sports culture, but I always felt weird about that," said Fryberg, who received a PhD from Stanford University in 2003 and is today an assistant professor in the Department of Psychology at the University of Arizona, where she is also affiliate faculty for American Indian Studies (she is on leave in the current academic year).
"If you'd go and watch (those displays at Marysville-Pilchuck events)," Fryberg added, "you'd never see Native students participating."
The use of Native American sports nicknames and mascots has been a controversial topic for many years, and one recently rekindled when President Barack Obama said he would "think about changing" the name of Washington's NFL team, the Redskins, if he owned the ballclub.
"I don't know whether our attachment to a particular name should override the real legitimate concerns that people have about these things," Obama added in an interview with The Associated Press.
Fryberg agrees, and said she backs her position with research that proves those nicknames and mascots have a negative effect on the self-perception of Native American students. "I'm a scientist," she said, "and from that level, absolutely, the data is concrete."
Team names like Indians, Chiefs and Braves, among others, are "a stereotype that's playing with someone's identity," she said.
Likewise, Fryberg finds the Redskins nickname particularly offensive "because it very much has race connotations, though that's not my area of (research) expertise," she said.
This issue has always been particularly relevant at Marysville-Pilchuck High School, which serves the Tulalip reservation. There have been periodic discussions over the years about dropping the Tomahawks nickname, and one of the most intense debates occurred in the 1980s when Marysville High School and Pilchuck High School merged to form Marysville-Pilchuck.
Some in the community urged the school board to use Pilchuck's nickname, the Chargers, for the newly merged school. But among those arguing otherwise was Don Hatch, a member of the Tulalip Tribal Council and a man who later served 16 years on the Marysville School District board.
Hatch says that Native American nicknames and mascots "are not derogatory," and he believes it so strongly that he purchased Redskins sweatshirts, hats and other team merchandise when he visited Washington while representing the Tulalip Tribal Council.
"I'm proud of the Redskins," he said. "I support them, just like I do the Tomahawks. … I think it brings to light us as Indian people."
Years ago, Seattle's Blanchet High School considered changing its nickname from Braves. Hatch said he visited the high school and spoke to the students at an assembly, urging them to retain the nickname. His words evidently had an impact as Blanchet teams are still called the Braves.
Likewise, Marysville-Pilchuck remains the Tomahawks and that nickname is a tribute to the Tulalip history, culture "and pride we have," Hatch said. Likewise, the school colors remain red and white, which is emblematic "of the red man and the white man," he said.
Tulalip Tribes Chairman Mel Sheldon could not be reached for comment, but in a statement released by a tribal representative he said: "It's time for sports teams to change mascot designations that use Native American names and cultural imagery. Stereotypes, no matter how innocent they seem, help to perpetuate certain perceptions about Native Americans that obscure our history, and the contributions we've made to American society.
According to Fryberg, those nicknames and mascots also demean the people they are purported to esteem. "People say they are honoring Natives," she said. "No, they're not.
"Given the difficulties Native students have had being successful in mainstream schools," she went on, "I just don't think it's a place where we need to add one more stereotype and one more barrier for Native students to (overcome). … Negative stereotypes are playing with people's identity, and at the end of the day, how many Native students have to say it bothers them before we care?"
The striking thing about this issue, of course, is how vigorously people disagree, including many Native Americans themselves. While some see nicknames like Indians, Chiefs, Braves and even Redskins as symbols of disrespect, others like Hatch believe those same nicknames help to preserve the historical dignity, pride and heritage of all Native Americans.
Keeping those nicknames "is very important," he said. "And I'm proud to have (sports teams) named after our Indian people."