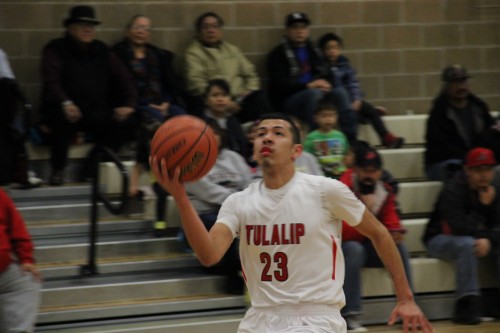 By Andrew Gobin/Tulalip News
Tonight, Tulalip Heritage Hawks  play against the Crusaders at Shoreline Christian High School. Last year the Hawks won a regular season game  against Shoreline 58-17. Meeting them again at districts, the Hawks won 67-40.
Shoreline will be looking to redeem themselves after a devastating defeat early in the season, losing again to the Hawks in the first round of districts.