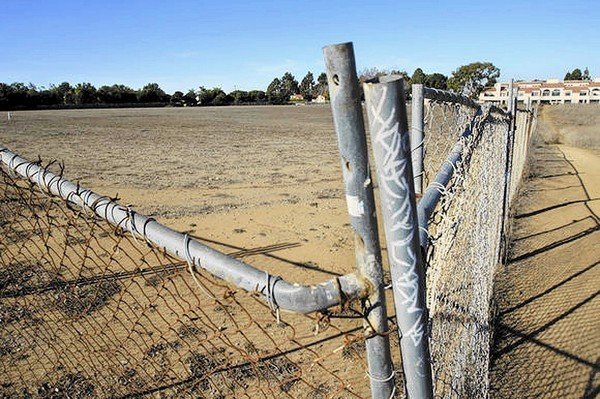 By Anthony Clark Carpio  
The Los Angeles Times January 10, 2014
The California Coastal Commission has postponed a decision on whether to allow new housing construction on land in Huntington Beach that opponents say is home to Native American artifacts and remains.
At the request of the city, commissioners voted unanimously this week to postpone deciding whether to allow Huntington Beach to amend its Local Coastal Program — local governments' guide to development in the coastal zone — to allow for new homes on the northwest portion of Bolsa Chica.
Huntington Beach Planning Director Scott Hess told commissioners that city officials and housing developers want more time to analyze and respond to late changes made to a report by coastal commission staff which had recommended denying the proposed amendment because it would "eliminate a higher priority land use designation and does not assure that significant culture resources and sensitive habitats will be protected" under the California Coastal Act.
Property owner Signal Landmark and developer Hearthside Homes want to build 22 "green" homes on a five-acre parcel called the Ridge near Bolsa Chica Street and Los Patos Avenue, the Huntington Beach Independent reported.
Preservationists say the Ridge site, as with the rest of the mesa, contains Native American artifacts and remains.
The updated report recommends that before the commission considers rezoning the Ridge, the city and the property owners "irrevocably" offer an adjacent 6-acre parcel to be dedicated to a governmental or nonprofit organization to be used as open space.
Other new recommendations include requiring a cultural resources protection plan and requiring current biological assessments to be done for both sites.
Huntington Beach Councilwoman Connie Boardman, who was at the hearing Wednesday with 30 or more Bolsa Chica Land Trust members, said the coastal commission made the right move in postponing the hearing.
"It's appropriate to postpone something when the developer brings in something the morning of the hearing so that the public and the commissioners have a chance to evaluate the changes that they're proposing," she said.