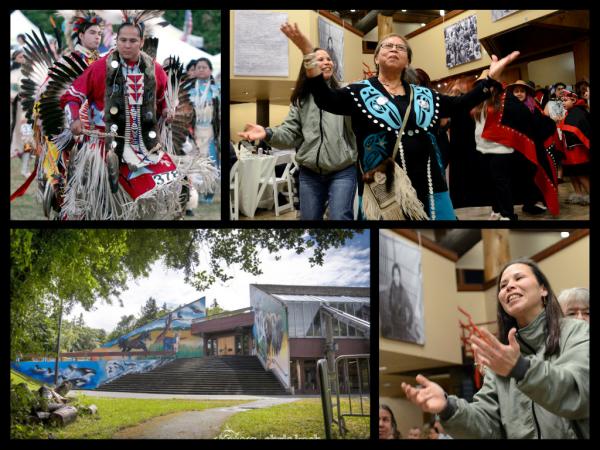 Source: Indian Country Today Media Network
The Daybreak Star Indian Cultural Center in Seattle, Washington is facing debt of $280,000 and has taken to the Internet for help.
"It is a really urgent situation. We really have to pay attention and get our bills paid for," Jeff Smith, board chairman of the United Indians of All Tribes Foundation, which operates the facility, told KING 5 News.
Smith also said the center was going to close in September, but since then staff has been cut and the budget has been balanced. The center has six months to pay back half of the debt.
That's why the nonprofit started an Indiegogo campaign to raise $25,000.
"We're motivated to work really hard to raise money so it doesn't go out of business," Smith told KING 5 News.
"Not having Daybreak Star, not having United Indians would really negatively impact tens of thousands of people," says Lynette Jordan, Colville/Ojibwe, family services director at the center, in the video on the Indiegogo page.
The center was built in 1974 and opened in 1977—seven years after about 100 Native Americans scaled the fence at what was then Fort Lawson. Those activists were ensuring Natives got a piece of the decommissioned Fort, which they did.
To claim the Discovery Park bluff that serves as a spiritual and cultural respite in Seattle, local Native Americans in 1970 surrounded a military fort and scaled the fences.
"They felt that we needed a place for the urban Indian population," Chrissy Harris, Haida/Katzie, says in the video. She is administrative coordinator at the center.
The center provides a number of services to Natives in the Puget Sound area including giving elders a space to gather, providing foster care programs, outreach for urban Indians, programs for inmates, a youth home for homeless adolescents and a workforce program.
To help save Daybreak Star, visit Indiegogo. The center has until February to finish raising the money.
Read more at
http://indiancountrytodaymedianetwork.com/2014/01/13/daybreak-star-cultural-center-faces-debt-takes-indiegogo-153095