By Niki Cleary, Tulalip News
At 32, Deshawn Joseph has already lived the life of an addict, cleaned up and is currently father to three children and founder of In Your TeePee, a small art and apparel business dedicated to giving back.
"In your TeePee is a reflection of what's in your closet, but not just your closet, your home, your people, where you live and what you represent. I want to follow my culture and bring back pride in the Indian Community through exposure of art, political awareness and philanthropy. I want to give these teachings to the youth, show them that there are bigger and brighter things than just this reservation and your own family. I want to show that our people are resilient, we're strong, creative and we have passion.
"In Your TeePee isn't just about pride," Joseph continued. "It's about being humble, in a conducive manner for our youth. It's a group of people working together, all native based and working for a brighter future. I started this with the free promotion of art. I'm not wealthy, I'm a full-time deckhand just trying to make it work, but I want to give back."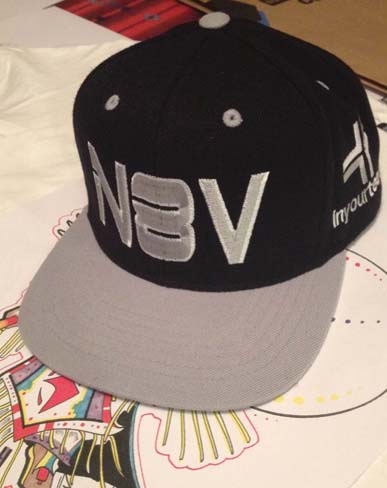 Although Joseph is the founder and provides the vision behind In Your TeePee, the company is run more like a co-operative for artists.
"I know artists out there who are very talented, but may not have the time, money or ability to promote themselves. I'm currently working with five artists at this time, all Native American. I don't necessarily want to be the front line person. Multiple people have stepped forward to say, 'I like what you're doing.' It's so exciting. Chad Charlie, a comedian with Rez2Rez, wants to be the face of In Your TeePee. I have four categories: Apparel, Art, Music and Community. We also want to give back to the community through public speaking. We're against drugs, gangs and want to prevent suicide. This isn't just for me, this is for our people."
In Your TeePee has featured artwork by Toni Jo Gobin (Tulalip), Clint Cambell (Ojibwe), Daniel Mayotte (Red Lake Band of Chippewa), and Aaron Hamilton (Yakama).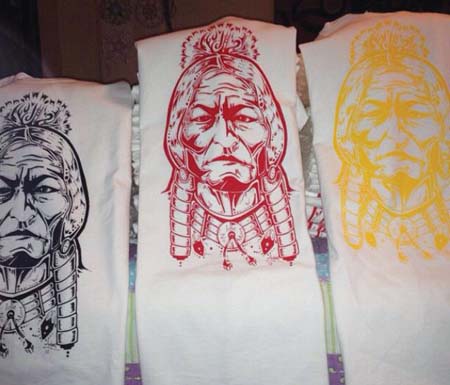 "I'm not an artist," Joseph confessed. "I want to say I'm the creative mind behind the art. The people who do my art, I give them an idea and let them do the art their way. I never did art, I've tried, but I just don't have that touch with my hands, but I can image it in my mind."
Although his only storefronts are Facebook and a booth at tribal gatherings, Joseph has big dreams for expanding the brand.
"I have ideas for Zumies and Pac Sun. These stores aren't necessarily Native, but they do carry political t-shirts. If I could get a shirt into Zumies, that could really solidify us. For now I'm strictly on-line and doing Native American gatherings."
Joseph's dream for In Your TeePee started years ago; he credits his family, especially his children Jaylen (13), Caleb (11) and Tamiah (9), with motivating him to launch.
"Native American's are just like a star quilt. Each generation is stitched to the next. My grandmother is Loretta James. My mom's father is Douglas Jefferson from Lummi. My mom is Carmen Burke, she's always interested me in my art, dancing and fashion. That's where I started this love of fashion. And just me being a father, I want my children in the best position to succeed. I've turned my life around and hopefully my children can see that their father is leading by example."
For more information about In Your TeePee find it on Facebook or email inyourteepee@gmail.com. If you'd like to share your business with the community, please contact the See-Yaht-Sub at editor@tulaliptribes-nsn.gov.