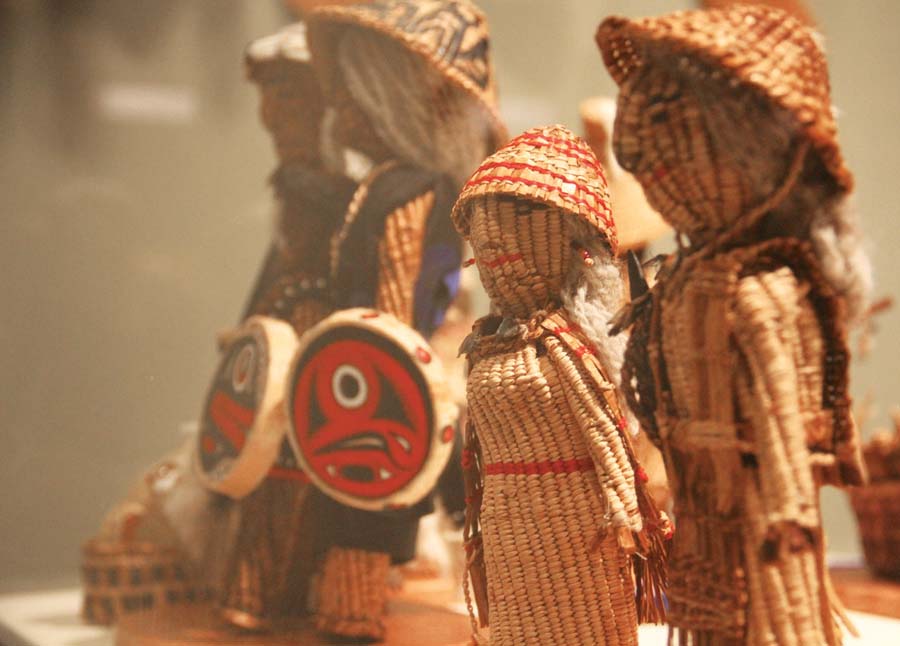 Temp exhibit is a reflection of Tulalip's living culture
By Niki Cleary, Tulalip News
The Hibulb Cultural Center and Natural History preserve is a place for the Tulalip people and our neighbors. Hibulb Senior Curator Tessa Campbell explained that the facility, especially the temporary exhibit, is dynamic and always changing just like the people who live at and visit Tulalip. The current temporary exhibit, Coast Salish Inheritance, will be on display through May 2014.
"[In the exhibit] you can see how our culture, how our teachings are still alive today," she said. "They've been passed on and at the same time they've evolved. You can see just about every medium that's out there: beadwork, carving, painting, mixed media and even kids' artwork. There is also music, two tribal artists did music composition and the video portion. It really shows a good look into Tulalip artists today."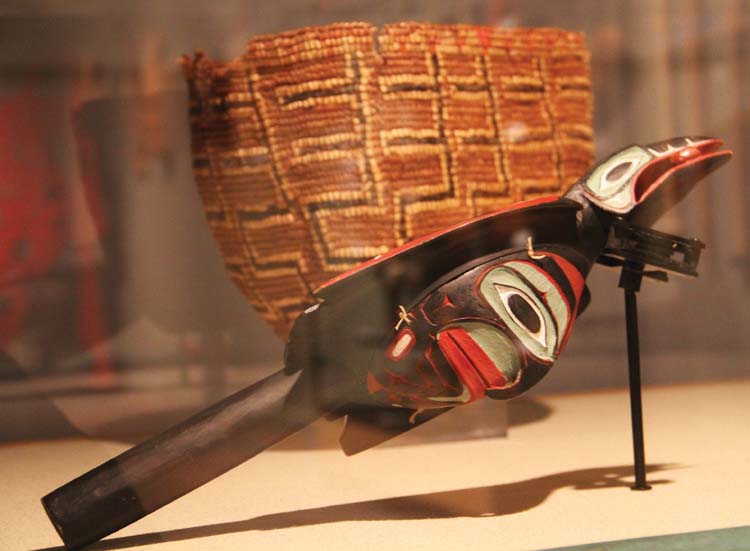 Admission to the Hibulb Cultural Center is always free for Tulalip Tribal Members, for non-members admission is only $10 for adults with reduced rates for seniors, students and military. Children under five are free. The first Thursday of each month, admission is free to all visitors. For more information about the Hibulb Cultural Center visit the www.hibulbculturalcenter.org.