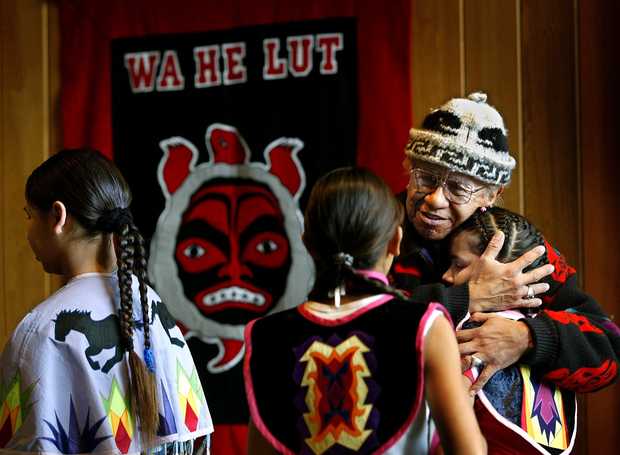 By Lisa Bauman, Associated Press
OLYMPIA, Wash. — American Indian tribal members arrested while exercising their treaty fishing rights before 1975 would get the chance to clear their criminal records under a bill headed to Gov. Jay Inslee's desk.
House Bill 2080 passed the Senate unanimously Wednesday. It passed the House in February.
The measure would allow tribal members to apply to the sentencing court to expunge their related misdemeanor, gross misdemeanor or felony convictions. Family members and tribal officials could also seek a vacated criminal record on behalf of a deceased person. The court would have the discretion to vacate the conviction, unless certain conditions apply, such as if the person was convicted for a violent crime or crime against a person.
Sen. Adam Kline, D-Seattle, said the bill corrects a mistake.
"It's the closest this branch of government can come to an apology," he said.
Tribal members and others were arrested in the 1960s and 1970s while asserting their right to fish for salmon off-reservation under treaties signed with the federal government more than 100 years before. At the time, however, those acts violated Washington state regulations, and there were raids by game wardens and other clashes with police. The Northwest fish-ins known as the "Fish Wars" were modeled after civil rights movement sit-ins and were part of larger demonstrations to assert American Indian rights nationwide.
Sen. John McCoy, D-Tulalip, said he knew a tribal elder who wanted to travel to Canada but couldn't due to a felony conviction for asserting his fishing rights.
"He's passed away but I'm sure his family members would appreciate it," he said of the bill.
Read more here: http://www.theolympian.com/2014/03/05/3018302/senate-oks-fish-wars-bill-heads.html#storylink=cpy