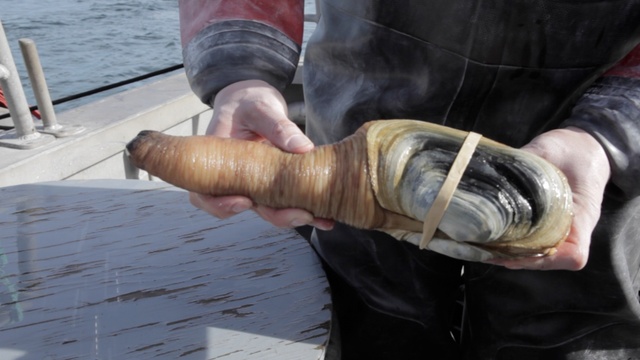 Ashley Ahearn, KUOW
SEATTLE — There are signs of a thaw in the icy trade relations between the United States and China over a Chinese ban on imported shellfish from the West Coast of the U.S.
Chinese officials have agreed to meet next week with U.S. counterparts to discuss China's import ban on shellfish harvested from Alaska, Washington, Oregon and part of California.
China banned shellfish imports from most of the West Coast in December over concerns about contamination. The move has cost the shellfish industry in Washington hundreds of thousands of dollars.
Representatives from the U.S. National Oceanic and Atmospheric Administration will be in Beijing March 21 to discuss China's remaining concerns about shellfish imports. China instituted the ban when officials found high levels of arsenic and a naturally occurring biotoxin in two samples of geoduck.
The shellfish with high levels of biotoxin came from Ketchikan, Alaska.
The shellfish contaminated with arsenic were harvested near a site in Tacoma where a copper smelter operated along southern Puget Sound.
The smelter was in operation for 100 years and shellfish beds nearby were closed until 2007.
The state Department of Health did some follow-up testing on geoduck from the area and says the shellfish are safe to eat.